The trouble with getting my son to write essays was that he was always too busy with video games, computers, or jumping a motorcycle over high mounds of dirt. As a concerned parent and technical writer, I could see that this was a problem that needed to be solved before he needed to write the ultimate essay that would determine if colleges saw him as a literate prospect.
Often Jesse asked for writing help indirectly in a subtle attempt to have me do his work for him. Sometimes I got suckered in. For example, the time he said, "I don't know what the thesis should be for my essay, and the essay's gonna count for one half of my final exam grade in English."
On my suggestion, he had read Stephen King's memoir On Writing, and so I said, "Why don't you write about what influenced King to become a writer?" He wrote a half-hour outline that convinced me he was day-dreaming when he read the book. I said, "There must have been more than this."
He said, "That's all I remembered."
"You're supposed to go back through the book and highlight the main points."
"Maybe I'll do that later."
He knew he could frustrate me with his procrastination. Thinking if I showed him just once how to review, I skimmed through the book and highlighted in yellow where little Stephen had read for a year when he was sick in bed, and how his mother's reaction to a copied comic-book story was, "Write one of your own, Stevie. Those Combat Casey funny-books are just junk — he's always knocking someone's teeth out. I bet you can do better. Write one of your own."
And how his working mother gave him twenty-five cents apiece for his first four original stories and bought him a Royal typewriter when he was eleven. I pointed out my highlights and asked him how he missed King's mother. He said, "I don't know."
"King's father ran off when he was two. His mother raised the family alone. She was a huge influence."
He nodded. "Thanks, Dad."
When it came time to write an essay for his college applications, he said, "What should I write about?" Unlike the two-year-old who said "no" and "won't," the young adult procrastinated with questions like that and a litany of excuses. Whenever I asked if he'd started the first draft, he peered into my eyes as if he were seeing Homer Simpson.
I had ordered a book from Amazon called On Writing the College Application Essay and badgered him to read a chapter of sample student essays. Weeks later, after more badgering, I saw him splayed across the love seat with the essay book on his chest. As with most reading assignments, he needed to have a book on his chest for a while, perhaps like a baseball pitcher warming up before the game.
Later, I said, "Did reading the sample essays give you any ideas what you wanted to write about?"
He said, "Not really."
"Did any of them impress you?"
"The one that said, 'Gentlemen, I'd be much happier if you rejected me. Nothing would be more horrifying than to spend four years at your despicable institution.'"
"You noticed the writer said he was joking, but the critics still didn't like it."
"It was funny though."
"I liked the one that starts off, 'I do some of my best thinking in the bathroom.' What did you think of that one?"
"It was good."
"A good short first sentence. When you sit down to write your first draft, you should model your essay after that one."
"What was it again I have to write about?"
But he was writing no essay. He seemed deaf to my reminders about our draft schedule agreement that I had attached to the refrigerator. One day I said to him, "It seems like you don't want to go to college."
"I do."
"Why?"
"Cause you and Mom would kill me if I didn't."
"That's not a good reason."
"Don't worry about it, Dad. I'm just pulling your chain. By the way, Tom [his computer internship employer] said I was a very talented kid. He said I should apply to MIT. He said SAT scores aren't the only things they look at."
"Some day maybe. But you're not ready to work that hard."
"I know. If I went to a place like that, I wouldn't have time to race." His plan was a college close to home so that he could continue jumping his Kawasaki over high mounds at weekend motocross events.
On the Sunday when his first draft was due, he slumped up the stairs toward his computer. He emerged two hours later with a rough draft. It began: "I love the feeling I get when I'm flying twenty feet through the air like Orville and Wilbur Wright."
After reading the whole thing, I thought, What college would want a boy who jumps motorcycles over high mounds instead of scoring soccer goals? Does the essay say he is an interesting kid? College material? My wife and I suggested some revisions. Were we being critical? Where is the line between helping and criticizing? I didn't know. I just wanted him to complete it on time.
His procrastination continued. My badgering made everyone grumpy.
On the day of his deadline, he handed me the final draft. It began: "I love to jump." At least the essay avoided saying he was a boy who wanted to stay at home, race dirt bikes, and avoid despicable institutions of higher learning.
About this time I gained hope for our risk-taker from a newspaper article that said, "Some employers welcome résumés listing activities such as hang gliding, kayaking and rock climbing. Such interests indicate a person is likely to be an individual thinker, with a certain level of endurance and interest in pushing himself or herself. It also shows the person is likely to have a mechanism for de-stressing."
Then, more hope. After high school graduation, his English teacher e-mailed us her startling opinion of the man-child who was averse to writing essays:
"Jesse is a rare breed that mixes unassuming charisma with unassuming raw intelligence. I've met very few people of his caliber, and his acquaintance reaffirms why I teach."
Was this "charisma" in his essays? What had she seen that we hadn't? Even though she had brought her family to one of his dirt bike races, I thought she had not seen the "rare breed" that would be around the house longer, revving up his Kawasaki in the driveway for the next four years.
Some friends said my wife and I were doing Jesse a disservice by allowing his brain to stagnate at the small local college. They thought a kid in the top ten of his class with his computer skills should be studying at Harvard or MIT. But his part-time job at a computer consulting company would give him real-world job experience and help pay for his racing events. His short commute to a college that had offered him a scholarship also meant his tuition would make only a minor dent in the college savings fund.
Eventually the fund might have enough left over for a yacht that could transport my wife and me to islands where the inhabitants had never heard of Kawasaki dirt bikes.
But those fantasies rarely pan out, although he did finally give up dirt bikes in favor of racing an old Mazda Miata during SCCA events at places like Watkins Glen.
I am thankful Jesse stopped asking me what the thesis should be for his next essay. He adjusted to life in two institutions of higher learning, figured out how to write college essays if they were required, and earned a master's degree in computer science.
Occasionally his employer sends him to various locations for software testing on high-flying aircraft — an alternate thrill, I suppose, while zooming in the stratosphere.
Last year he sold his old race car and bought a new factory Mazda adapted for pro racing. He raced it for the first time this year in Alabama, Ohio, Oregon, and New York. He said he was "psyched."
I'm happy Jesse is following his heart. I suppose it may have been fruitless for me to try to teach a teen to write a cogent essay. But at least I learned to communicate with one without having a meltdown.
You Might Also Enjoy Reading: 
Need Expert Help for Your College Essay? Look No Further
To The Parents of The Kids Who Struggle: They Will Land on Their Feet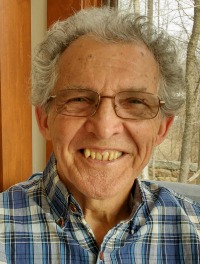 Kurt G. Schmidt's parenting essays have appeared in The Bacopa Literary Review, The Good Men Project, Parent Co, and Your Teen Magazine. He is also the author of the novel 'Annapolis Misfit' and European road trip memoirs appearing in Eclectica Magazine and the 'Adelaide Literary Awards Anthology.' Recent excerpts from his coming-of-age memoir appeared in The Ravens Perch and Snapdragon: A Journal of Art and Healing.