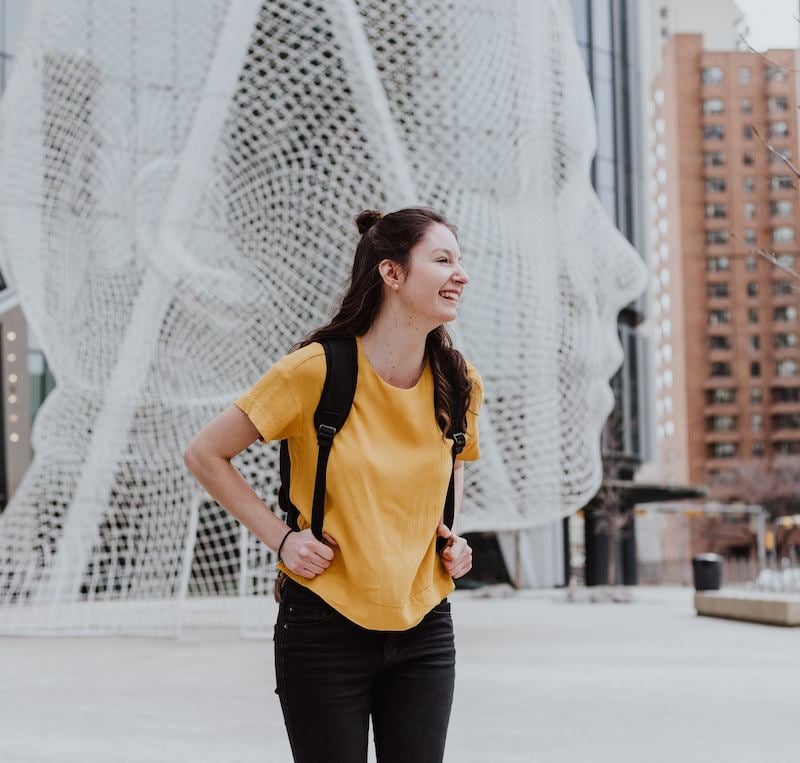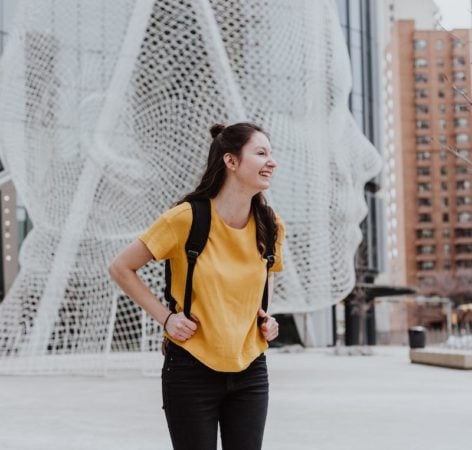 While most teens and their families spend months, even years preparing for college, there are a few things that trip many of them up. Mostly, it's because college is so different from high school, and you don't know what you don't know. So, just like with most new experiences in life, there are surprises – both pleasant and not so pleasant. Here are my top recommendations of things to know for families getting ready to send a child off.
How Do You Survive Freshman Year in College?
1. The Real Costs.
I've watched hundreds of families go into extraordinary debt to get a child across that stage. Most students have no idea what college costs, what their part in it is, or how the bills will get paid. This is one reason that new college grads and their parents are drowning in debt and we are experiencing a national student debt crisis. Unless money is no object, it pays to calculate the true cost – not just tuition and fees, but food, housing, laundry, entertainment, books, and travel – and add 4% each year to approximate what it's going to cost all in. Then talk about it as a family. Keep in mind that financial aid might not increase over time and it could even decrease after the first year. That is something to ask the college about up front.
Once you have the real numbers, come up with a plan that will be comfortable for everyone. If you take out loans, use one of the handy debt calculators to figure out what the annual salary of the new grad will have to be to keep up with the monthly payments, and talk about how realistic that will be. I urge families to spend only what they can afford. Try to resist the siren call of the private schools that can't meet your full financial aid needs. State and city colleges are chock full of brilliant professors and awesome students, so no one needs to go into mountains of crushing debt to get a good education in this country.
2. Rest Matters.
We all know we make bad decisions when we don't get enough sleep. College students are no exception. High schoolers are generally pretty frayed and completely exhausted by the summer. My advice is for newly graduated high school students to spend the summer resting, hydrating, exercising, and sleeping more than ever. They are about to go through one of the biggest changes in their lives. It's a better transition when they've gotten the rest they need before arriving. Especially because the first few days of college are spent in orientation activities designed to keep them busy from the break of dawn to midnight, so they stay out of mischief, it's best to move in feeling rested and healthy.
3. Less is More When it Comes to Packing.
I can't count the number of SUVs and vans I've seen pulling away from move-in day full of stuff that doesn't fit into the dorm room. If your children start packing early, then they can spend some time editing. Urge them to take only what they need and leave the rest home.
4. Your College's Advising Structure.
Most students assume that college advising is like high school counseling. It is not. Have them read the college's description of what their advising program looks like, what a student can expect from it, and what the college expects of each student. College students have a big role in getting the advising they need.
I always encourage students to think of their first assiged advisor as just that – the first. From there, they should build their own community of advisors throughout their time there – people who act as sounding boards, who have the student's best interests at heart. As adults, we generally have a community of people around us that we can call for advice on this or that. It's the same for college students.
I've known students who had great advising relationships with harpsichord teachers, lab principal investigators, athletics coaches, deans of students, directors of housing, and dining hall employees. Advising is thick on the ground at colleges because everyone who works there is invested in the success of students. The students just have to reach out to make it work for them.
5. Other Support Structures.
It's always sad to me when a senior says something to me like, "I didn't know we had a tutoring center!" or "We have peer advising?!" The world of higher education spends enormous time, energy, and other resources creating support structures that will enable every student to succeed. In fact, we go to huge conferences to exchange ideas with one another about what is working and what isn't on our home campuses. But what's on offer varies from school to school. It pays to learn about them up front. Here are just a few to know about:
a. Tutoring can be based in learning centers, in academic departments, and even in individual courses. If tutoring isn't available for the subject a student needs, then the next best thing is for them to figure out how to start a study group, which also looks great on the resume.
b. Writing centers can be invaluable tools for the new college essay writer. Because college writing is definitely not the same as it is in high school.
c. Find out what the career services office offers – they tend to hold dozens of workshops a year that, sadly, few students attend. Their events are worthwhile, even for a freshman. Every student needs to learn how to create a great resume and cover letter, as well as do job seeking, informational interviewing, and job interviewing.
d. Peer advising is an undervalued but extremely important resource, too. It is usually organized around affinity groups, e.g., first-year students, first-generation students, students of color, future physics majors, art and design majors, or students experiencing stress.
e. Be sure to know what is on offer at the health center, whether or not there is an affiliated hospital, and whom to call if you are worried about your child. Usually, it's a dean of students or a parent office. Most colleges can't meet the health needs of every student, so it's useful to know what they can and can't do so that you can set up a medical network ahead of time, especially if your child has specific needs.
f. Given that college students aren't the neatest bunch of people on the planet, it may become necessary for you to know what the Facilities Office can do if your child calls you screaming that there are roaches or mice in the dorm.
6. Faculty Can Make the Difference.
We know from lots of research that students who forge meaningful connections with faculty not only have a better college experience, but they feel better about their college years in retrospect. They have a greater sense of belonging while there and graduate more quickly as well!
Unfortunately, the thought of approaching a professor during office hours strikes fear in the hearts of even the most courageous college student. It's actually relatively simple, but it is totally up to the student to do it. Faculty aren't going to chase students down. In this blog post, I go into details about how and why students should take steps to develop those relationships every step of the way toward degree.
7. Finally, Email Actually Needs to be Read!
College students complain constantly about the number of emails that hit their inbox daily. When I ask them for the actual number, they usually say, "around 20-25 a day!" as if that would impress me. When I tell them that I receive ten times that number every day, they stare at me in disbelief. As tedious as it may be to read all of their emails, students really should. For the most part, it is the one and only way for the college to get important information to their students. Of course, there are digital signs, flyers, and postcards on dining hall tables, but the main way is still email. If you can convince your college student to set aside 15 minutes every day to scour them for relevant info, they'll be way ahead of the game!
Knowing all of this ahead of time will make the transition a smooth one and the college experience a happy and rich one
Related Posts:
First Semester Was NOT "The Time of My Life"
Here Are The Best 12 Dorm Ideas You Won't Want to Forget
Dr. Monique Rinere was a first-generation college student, earning her B.A. from Hunter College and then her M.A. and Ph.D. degrees from Princeton University. She was a residential college dean at Princeton and the dean of advising for Columbia, and she founded the advising programs office at Harvard University. She is now the associate vice president of The New School, leading academic advising, career development, academic integrity, and student health services, among other student-centered initiatives. Dr. Rinere is the author of Countdown to College.