Dorm shopping is a rite of passage for parents to help their teens prepare for college life. It requires much more planning than any previous back-to-school shopping trip that's ever come before.
We've been down the dorm shopping road with our own five kids. We shopped with them as freshmen, then later as sophomores, when they moved into college apartments and then finally when they moved, again, into first apartments. And each time, we turned to Bed Bath & Beyond where we knew we could get EVERYTHING in one trip. And with the Bed Bath & Beyond Price Match Promise, we know that you will find the best price, quality and service available to help get your teen settled into their dorm room.
Six Steps to College Shopping Sanity! 
Here are six steps to help you simplify the off-to-college shopping you want to do with your teen.
Bed Bath & Beyond is the sponsor of this post but the opinions expressed are our own. We receive compensation from some of the links in this post. 
Dorm Basics
1. Dorm Discovery
Look on the website of your teen's new college under Residence Life and find out as much as you can about the specific dorm room they will soon occupy. It is much better to learn all you can about their new space BEFORE you shop to avoid mistakes and the need to return items that were the wrong size or prohibited.
Here's what you can find out on most college websites:
What furniture is included
What items are prohibited
Floor plan showing if the bed is lofted and, if so, how high
Location of the bathroom
Location of the laundry facilities
Once you have a better idea about how your teen's dorm room is configured, you can simplify the shopping list to meet their needs and fit their living space.
2. Make the bed
There is a reason why everyone makes such a fuss over dorm beds – they will soon become THE space where your teen sleeps, studies, and hangs out. Making it a comfortable refuge is worth the effort and expense. Here are the pieces that go on the list:
Mattress topper
One of our kids said that he would give up his backpack before giving up his mattress topper. It was what made all the difference to him in getting a good night's sleep. This topper has 3″ of memory foam and gets great reviews.
Here is where you can find other toppers at all different price points.
Sheet set 
These 400 thread count 100% cotton sheets are soft and durable and come in an array of great colors to coordinate with a comforter.
Sheets with pocket
Dorm beds are often lofted and there is no logical space to stash glasses or a phone. These 100% cotton sheets solve the problem with the built-in pocket: 
Pillow
Dorm rooms quickly become dusty messes and sleeping on a clean pillow can help your teen stay healthy. This one is down alternative, with a breathable fabric cover that blocks dust mites, allergens, pollen, and keeps stains from penetrating the pillow. Best of all, it's machine washable.
3. Where's the bathroom?
If the bathroom is down the hall, they will need a shower caddy to transport their toiletries. This mesh shower tote has pouches for all their shampoo, shaving and bath items and, what makes this one so practical, is the plastic waterproof pouch for a phone.
Pro tip – Consider adding this dish drying mat to use for the tote to rest on back in the dorm room.
Shower Shoes 
Regardless of how near or far the bathroom is, your teen will need a pair of shower slides or flip-flops  to wear when they shower. These have tiny drainage holes so they do not soak up water and are slip proof.
Towels:
These affordable towels are a great dorm pick, are ultra fast drying and come in a variety of colors.
We are also partial to these Wamsutta towels that are available in over four dozen gorgeous colors and can be monogrammed. With their initials sewn in, it is unlikely that your teen's towels will end up in some other student's laundry basket.
4. Laundry
The number one thing to know before buying a hamper is how far away the facilities are. For one of our teens it was across the quad making the choice of an easy-to-carry and durable hamper a must.
If the laundry room is close to your teen's dorm, this laundry hamper is lightweight and has handles for easy carry. Best of all? It collapses flat when not in use.
5. Storage and organization
Help your teen create a system to organize their clothes, toiletries, shoes, extra sheets, towels and "stuff." If you've found the dimensions of the furniture on the college website, this will be much easier to do than if you have to guess.
These underbed storage drawers Measure 29.13″ L x 17.38″ W x 10.13″ H and can be stacked on top of each other to fill up the space that's available under a lofted bed.
6. Electronics
Most students have at least a phone and laptop and many will have other electronics or appliances like a blow dryer or coffee maker. All dorm rooms are short on outlets.
Surge Protector
A surge protector, NOT just an extension cord, is what most dorms will require for extra power. This one has rotating outlets to fit into tight spaces, comes with two USB ports, and is 15 feet long, a feature your teen will appreciate when they want to charge their phone near their bed and the outlet is on the opposite wall.
Desk Lamp
Some colleges supply a lamp or a desk with built-in desk lighting but, if your teen needs one, this lamp is dimmable and has two USB ports to charge their phone, too.
Dorm Extras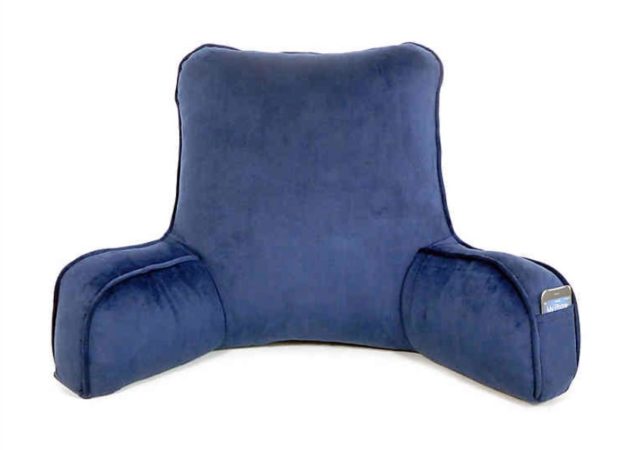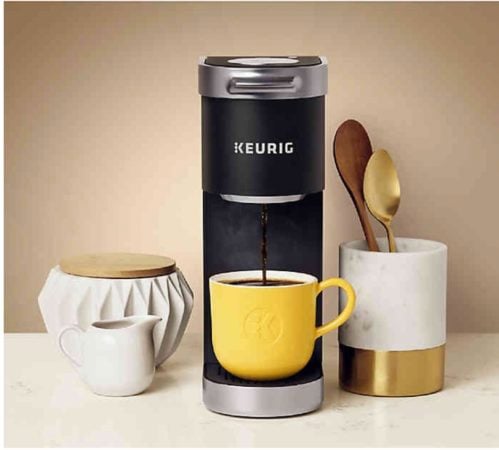 And For Everything They Decide They Want or Need Later 
Give your teen a subscription to the BEYOND+ membership. For an annual cost of $29, they will receive 20% off of every purchase they make in store or online and will receive free shipping (some exclusions apply.)
Bed Bath & Beyond College Services 
Are you flying to campus or need more room in the car? Forget stuffing your car to the gills, forget taking boxes to the post office. It is all taken care of. Bed Bath & Beyond has two programs that solve this problem:
Pack & Hold®– select the items you want in your local BBB, online or on the app, pick them up at the store closest to campus on move-in day.
Shop Now, Ship Later– allows you to pick what you want now and pick a ship date at checkout.
You Might Also Be Interested In:
The Grown & Flown book is available for pre-order now!