"Did you turn in your volunteer hours yet?"
"Be sure to document the hours you volunteered!'
"Don't forget your service hours are due!"
"Get those hours done or you can't graduate!"
Parents of high schoolers, do those statements sound at all familiar? If the answer is yes, you're not alone. Not only are today's teenagers expected to carry a large load of honors and AP classes, participate in sports and other extracurricular clubs and honor societies, and possibly hold down a part-time job to pay for car and personal expenses, but it is now common place for high schools to have a volunteer service hour minimum as part of their graduation requirements. Of course hour minimums vary from school to school (as well as state to state), and are not only a requirement for graduation but, in many cases, they're also an essential component of an academic merit based scholarship.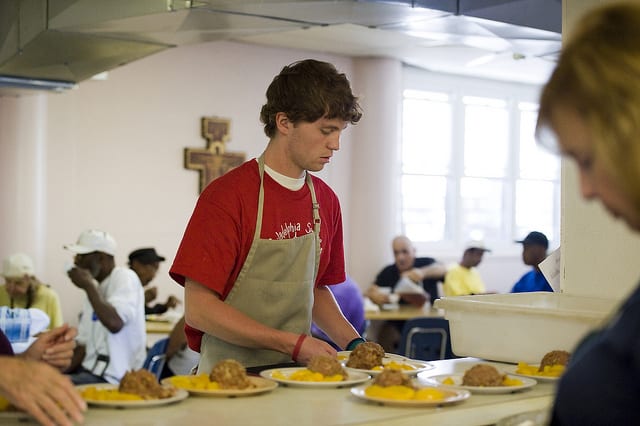 For example, I live in the state of Florida, where high achieving high-schoolers can qualify for the "Bright Futures" Scholarship. Initially started as a way to keep talent in the state of Florida, Bright Futures is able to offer students with minimum GPAs and SAT/ACT scores, partial tuition coverage if they stay and attend one of the state's public colleges or universities, as well as select independent and private institutions. But in addition to the academic requirements, Bright Futures also requires a hefty volunteer hour requirement. For those students seeking the high award amount, they will need to have accumulated 100 service hours during high school.
My son was one of those students, and at one point I felt like I was always nagging him about turning in his hours. And as a student in a Catholic high school, his hours also had to be done across a spectrum of non-profits and include apostolic works. Luckily, the 100 hour requirement was not out of reach for him, as it was also the same amount his school required for graduation. But one day while nagging him bout turning his hours in, he answered with a thought well beyond his years. He said
You know mom, you're not supposed to be doing community service just so you can tell someone you did them. They've made it like homework now, when you should be doing it because of the impact it has, not because it was assigned and you just need to turn it in.
In many ways, his opinion (though highly subjective), is absolutely valid, and though service hour requirements actually do get students to participate in volunteer work in their communities, does is enrich them enough to inspire a lifeline spirit of volunteerism?
In some cases, no. A study titled "Involuntary volunteering: The impact of mandated service in public schools," published in the journal "Economics of Education"  found that when the state of Maryland mandated 8th graders to accrue a specific amount of volunteer hours, those same students were no longer doing any service by their senior year of high school. It concluded mandatory volunteer hours led to a "potential loss in long-term volunteering."
Quite contrary and interesting to those findings, were the ones a pair of researchers discovered when studying future civic engagement of students required to do volunteer work in high school. They discovered that youth are more likely to vote (and participate in civic life through other manners) as a result to their exposure to community service in high school. 
The difference in what the exposure looks like can be striking. Unfortunately you will always have students who show up to volunteer with a less than enthusiastic attitude, who begrudgingly stare at the clock until their time is up, get their hours validated, and gain nothing from the experience. But if those teens who go into their service hour requirement with even the slightest bit of zeal, the benefits of serving others in their community brings with it a great deal of unintended benefits, some of which include:
Exposure to work setting that require distinct and specific skill sets
A deep sense of pride and civic responsibility
Excellent opportunities for local network building within their desired future career
Better mental health
My son well exceed his service hour requirement for high school graduation. As matter of fact, as soon he has acquired the minimum hours to graduate, he continued to rack up volunteer hours, though he humbly did not report them. His exposure to a variety of non-profits during his high school years led him to receive a service scholarship for college, where he is now required (yes required!) to complete 75 hours per semester. But to him, this is far from a requirement. Giving back is just second nature and, if mandated-volunteerism in high school manages to have that affect on even half of its graduating class, what a world of difference those students have the potential to make.
Related:
Perspective Slap: "This is Your Home" 
Finding My Passion Took Years and It's Ok If My Kids Take Longer
Best Books On College Admissions and Paying for College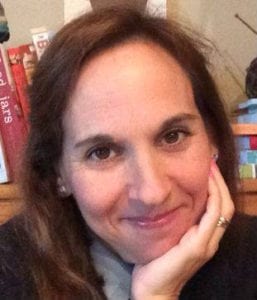 Melissa Fenton is a freelance writer and adjunct librarian. Find her writing all over the internet, but her work mostly on the dinner table. She is on Facebook at 4BoysMother and on twitter at @melissarunsaway.
Photo credit: SJU