102 miles per hour.
That's how fast an 18-year-old driver was going when he hit and killed a 24-year-old mother and her 21-month old daughter last week in Tampa, Florida. Mom and toddler were out for a morning walk along scenic Bayshore Boulevard, a pedestrian friendly stretch of sidewalk that runs along old Tampa Bay, and is frequented by hundreds of walkers and runners on a daily basis.
102 miles per hour.
According to its "black box," on a clear, warm summer morning last week, a black 2018 Mustang driven by a male 18-year-old reached 102 miles per hour, then began breaking hard before striking mom and baby, sending them both flying through the air. The car was allegedly racing alongside another car, both swerving in and out of traffic, seemingly acting out in real time a scene from the movie "Fast and Furious."
102 miles per hour.
Senseless. Tragic. Heartbreaking. Illogical.
Those are just a few of the words being used to describe this horrific tragedy that has saddened and shocked an entire community.
But what about the word "preventable?"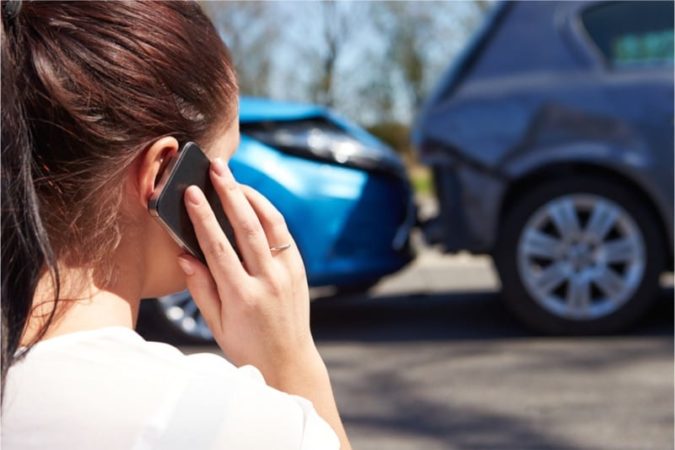 Could this in some way have been prevented? Or do accidents like this just happen because of teen driver error, immaturity, and other random nonsensical reasons that deal us unavoidable deadly and destructive moments in life- ones that we never see coming, but are forced to accept anyway.
Perhaps if that teen driver was not behind the wheel of a brand new Mustang- a muscle car known for its speed- would he have felt the urge to race another car? What if he was driving, say, a 2005 Ford Taurus? A late model Toyota Camry? Or his mom's old minivan? Would he even have been able to reach 102 miles per hour? Without any type of teen driving accident statistics in front of me, I can confidently say without a doubt, that if that boy was driving a 2007 Honda Odyssey, that mother and toddler would probably be alive today. Who wants to try to race a in a minivan? Nobody.
If you have a teen driver- particularly a male, when you received that first car insurance bill after you added him as a driver on your policy, chances are you felt a little violated, if not totally shocked. To insure a new male driver, be prepared to fork out on average $278 more per month, and I don't blame the insurance companies one single bit. Teenagers cost insurance companies more money than any other age group, costing around $10 billion a year in motor vehicle injuries. And what's worse, accidents involving teens are more serious, involving a higher number of fatalities, as well as being caused primarily by driver error.
And it's those critical errors and lapse of judgment- due both to inexperience as well as the underdevelopment of a teenager's brain, that lead to teen drivers partaking in more risky driving behaviors. And we saw exactly that last week in Tampa, when an 18 year old male with zero forethought or smart driver instinct, thought himself invincible (and everyone around him) as he reached 102 miles per hour.
But can these types of driver errors and lack of experience somehow be balanced out by what type of car you put your teenager in?
The answer is yes, and we only have to look at what the Institute for Highway Safety recommends teenagers drive, and what they recommend they stay away from.  The Institute takes a firm stance on sports cars, stating that "high horsepower and teens don't mix," because teens do not have the self-control to not test the limits of fast sports cars. This clearly was on display in the Tampa accident. They also recommend not putting teens in "minicars" or small two door cars, which account on average for more accident claims than larger SUVS or minivans.
Though the teen accident rate is higher than adult accident rates across almost all vehicle types, it remains about the same for teens who are driving large and very large SUVs (both luxury and non-luxury.) Teens driving those type of cars don't crash much more than adults driving them. Why? Less maneuverability, meaning less urge to swerve, make a sudden movement they're not experienced enough to make, and less ability to increase speed at a sudden and high rate.
If you are about to put a new teen driver in a car for the first time, please thoughtfully and intelligently make your car purchase. Do extensive research on crash test safety ratings, driver assisted technologies, and car rate of speed technologies that you can have installed on your teen's car, so as to monitor their driving speed habits. Consider refraining from putting your teen in a brand new sports car, or other type of small, fast car that they neither have the experience nor maturity to be able to drive responsibly.
Even the smartest, best, and brightest teenagers who may have never been into trouble a day in their life, are capable of making a one second poor decision. And it just may be that decision that ends up being fatal- either to them or an innocent bystander. By putting them in a large, late model, and slower type car, you have just reduced the chances of that poor decisions by a great deal.
Just keep the sports cars for your own mid-life crisis.
Related: 
Tips for Adding a Teenage Driver to Your Auto Insurance – New York Times 
Teen Brain:What Parents Need to Know 
Ten Practical (and Fun!) Car Accessories for Your New Teen Driver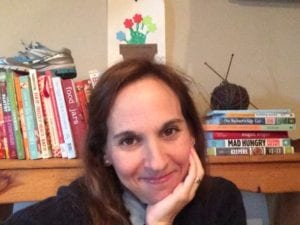 Melissa Fenton is a freelance writer and adjunct librarian at Pasco-Hernando State College. Find her writing all over the internet, but her work mostly on the dinner table. She is on Facebook at 4BoysMother and on twitter at @melissarunsaway.