Your teen just passed their driving examination with flying colors, and while you may be sweating in the corner full of panic and worry about the potential speeding tickets, inevitable fender benders, and your new obscenely high car insurance bill, your teen on the other hand is ready to hit the road. But before they peel out of the driveway and make a beeline to all of their favorite fast food drive-thru's, you may want to stock their car with some practical car accessories and safety gadgets.
Note: We receive compensation from purchases made through some of the links in this post.
Car Accessories for Teen Drivers
This is the most important of all the car accessories on our list for your teen's car (and yours as well.) This kit includes a Premium 58 First Aid Kit, Heavy Duty Jumper Cables, Heavy Duty Tow Strap, Emergency Blanket, 9-In-1 Multi-Tool, Bungee cords, Magnesium Fire Starter, Roadside Warning Sign, Roadside Emergency Tools, and more. This is everything you need until help arrives.
Simple installation with no screws or adhesives, and fits most cellphones, iPhone 7, 7 Plus iPhone 6s Plus, 6s, 5s, 5c, Samsung Galaxy S6, HTC,LG, Nexus, Nokia, and other cradle devices.  Check with your state's hands free laws, because this could be a must own.
Take a look at your teenager's bedroom, then transfer that image to their car. Yep,  trash everywhere! Go ahead and buy two of these cans. Because fast food wrappers. These are among our favorite car accessories so consider one for you, too.
The hope is your teen will never, ever have to use these, but they need to have them anyway. Store in the car in an accessible place to driver and/or passenger (not trunk because you may need to reach them while seatbelt is fastened), and rest assured escape is just a slash cut away.
You won't believe the amount of crap….errrr, STUFF your teenager will begin to collect in their car. Get this organizer and help them keep their stuff all in one place, and not littered across the backseat. And the front seat. And the trunk. And the dashboard. Just buy it.
Now that their car is clean and organized on the inside, time for some soapy shine on the outside. This all in one kit includes everything your teen needs to start "workin' at the carrrrrr waaaaaash!!"
Right now you're asking yourself why your teen needs a camera in the car because they have one on their phone, right? Well they do, but that camera only works if the phone is charged and working. In the event of an accident that damages their phone (or said phone is dead), they will need this to snap photos of the accident scene. Keep in glove box and pray you don't ever need it.

Their car will stink. Stink like sweaty gym socks plus week old onion rings plus filthy soccer cleats.  The end.
Their new car keys need to hang from Darth Vader,  because of course they do. And because a key chain this cool may help them losing their keys over and over and over again.
I mean really, doesn't every dashboard need a dancing Hawaiian hula girl? And if the girl is not your speed, they make a hula dude, too. Just sayin'.
Related:
Here are the 5 Types of New Drivers. Which One is Your Kid? 
Graduation Gifts for Your Teen's Friends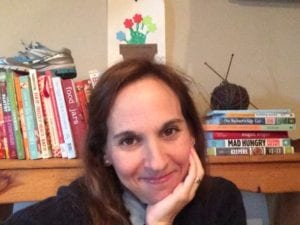 Melissa Fenton is a freelance writer and adjunct librarian at Pasco-Hernando State College. Find her writing all over the internet, but her work mostly on the dinner table. She is on Facebook at 4BoysMother and on twitter at @melissarunsaway.
SaveSave