Driving is a rite of passage for most of our children which we parents simultaneously look forward to and dread. While driving enables our kids to become more independent, sitting in the passenger seat with new drivers is a special sort of parenting hell experience that's hard to put into words.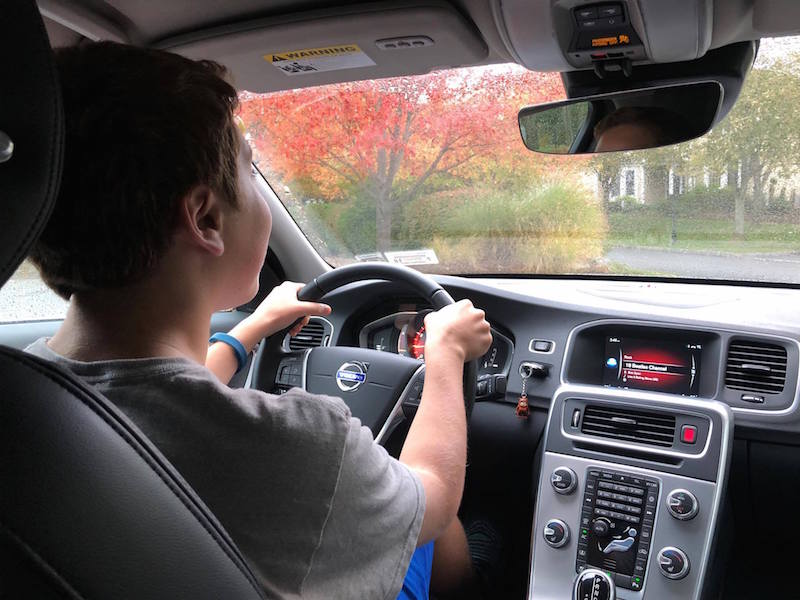 After over a decade of observing beginner drivers, including six of our own, we've identified five specific types:  
5 Types of New Drivers
The Reluctant Driver
The reluctant driver is not anxious to get behind the wheel and has to be coaxed. Maybe they are fearful, perhaps they just don't want you to give up your day (and night) job as their personal chauffeur. It's completely understandable to be hesitant about driving; it's a big responsibility.
The reluctant driver may put off signing up for Driver's Education or taking their road test but be patient because with a little (or a lot) of persuasion even the most reluctant drivers will eventually drive. And when they do, you may actually miss taking them places.
The Overconfident Driver
The overconfident driver is exactly the opposite of his reluctant brother. He has no qualms about being in the driver's seat and is convinced that he was born with superior driving ability. He isn't even sure why he needs to bother with Driver's Education since his many years of playing Mario Kart (and various other video driving games) have made him the best driver in the house. In fact, he assures you that rather than needing driving lessons, he should be giving them.
This driver will scare you to death, and rightly so. While you don't want to completely dampen their enthusiasm, giving an overconfident driver a reality check is an important and necessary public service.
The Overly Cautious Driver
The overly cautious driver sounds great on paper, but when they actually stop in the middle of a busy intersection because they are paralyzed by indecision, you may rethink your love of caution. The phrase "he who hesitates is lost" applies here. Second guessing oneself or driving too slowly can be just as dangerous as speeding. Don't worry too much though, because with enough hours of practice, the tentative driver will gain the confidence they need to drive like a pro.
The Leadfoot Driver
You may end up with whiplash if you drive with a leadfoot driver, especially when they decide that they need to get within inches of the car in front of them before they stop short. The leadfoot driver needs to be reined in before they bury you in speeding tickets, (which you should make clear they will be paying). The mantra "Slow Down" should be repeated ad nauseam and piped into their bedrooms while they sleep for some extra reinforcement.
The Mail Deliverer
The mail deliverer has difficulty judging the width of her car in relation to the road. If it appears that your new driver is about to take out mailboxes on the right side of the street, you should calmly suggest that they are too close to the curb. Let them know that mail delivery is best left to the professionals.
Eventually the mail deliverer (and those drivers who veer too close to the median, making you fear that they are about to have a head-on collision) will get much better at figuring out their appropriate road orientation, but not before you've sprouted a few more gray hairs.
If you happen to have one of those new drivers who just gets the rules of the road and drives like she's been driving for years, consider yourself fortunate and try not to brag too much, because for most, the struggle is real.
But here's the good news; before you know it, your less-than-ideal new driver will be seasoned and responsible (and as a bonus they will stop critiquing your driving). In fact, you may even find yourself asking your child to take the wheel when you don't feel like driving. And, as with most of life's other milestones, this too will become, if not a fond memory, then at least an amusing one.
Related:
When Teens Learn to Drive: One Mom's Survival Story
Super Popular Gifts for Teens and College Students
The Crushing Culture of Parental Expectations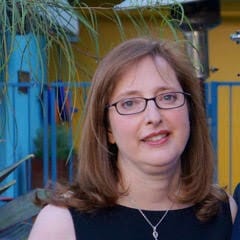 Helene Wingens has always been passionate about painting pictures with words. She has been writing and editing since the beginning of time. She graduated from Brandeis University with a degree in psychology and three years later from Boston University School of Law with a Juris Doctor. In a year long clerkship for an appellate judge Helene honed her writing skills by drafting weekly appellate memoranda. She practiced law until she practically perfected it and after taking a brief twenty year hiatus to raise her three children she began writing a personal blog Her essays have been published in: Scary Mommy, BonBonBreak, Kveller, Better After 50, The Forward, Club Mid, and Grown and Flown where she is a Contributing Editor. You can visit Helene's website here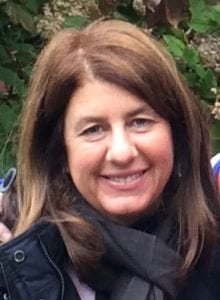 Marlene Kern Fischer is a wife, mother of three sons, food shopper extraordinaire, blogger and college essay editor at Essay Moms. She attended Brandeis University, from which she graduated cum laude with a degree in English Literature.
A Founding Contributor and Advisor at CollegiateParent, her work has also been featured on Huffington Post, Her View From Home, Parent Co., Kveller, Grown and Flown, MockMom, Erma Bombeck Writers' Workshop and Better After 50. You can read more of Marlene's work on her site, Thoughts From Aisle Four 
SaveSave
SaveSave
SaveSave
SaveSave
SaveSave
SaveSave