For many families, buying a brand-new car for a newly-licensed teenager is a non-starter. New cars are not cheap, and the idea of entrusting a 16-year-old kid with a gleaming new piece of machinery that costs tens of thousands of dollars may seem absolutely nutso.
On the other hand, giving your teen a car that is 8-10 years old may not be giving them the best safety features that could save their life.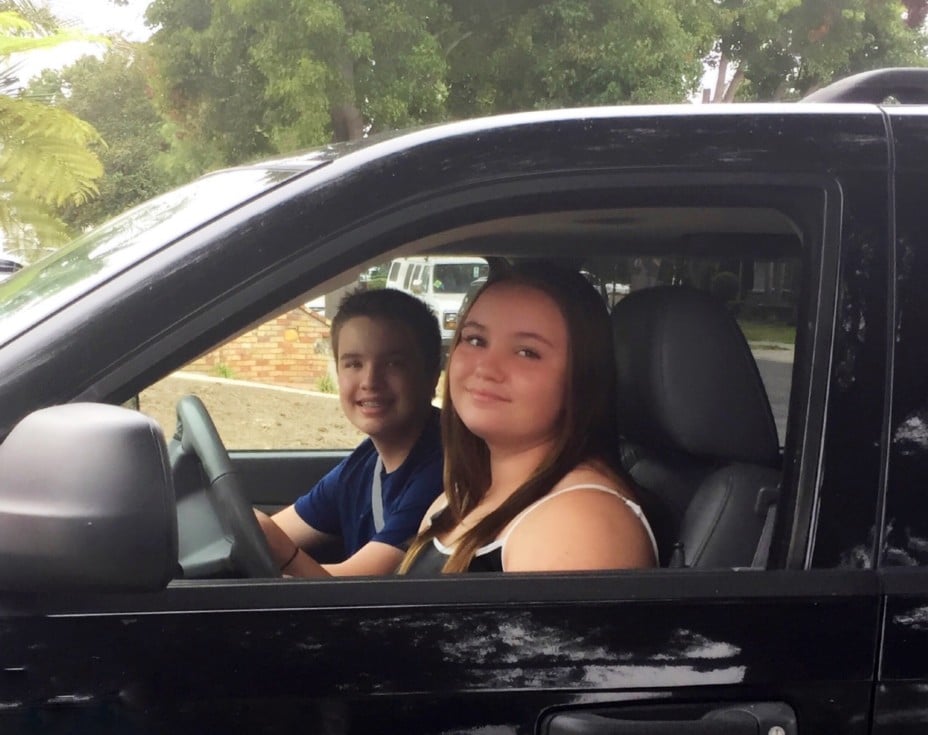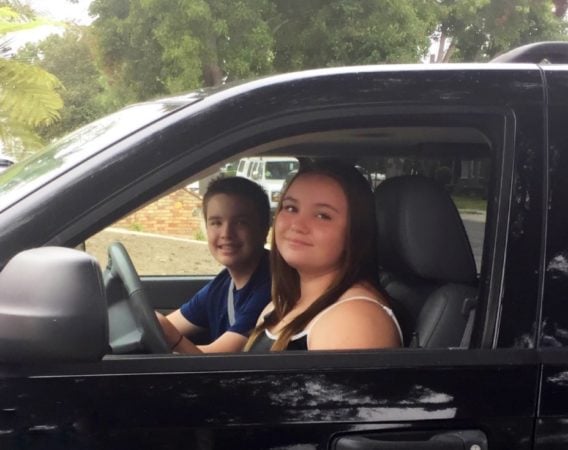 Best Cars for Teens: New Automotive Technology
Toyota executive Ed Laukes challenged the thinking of another father he just met on a plane by asking why he was planning to give his teenage daughter his hand-me-down vehicle. "Why wouldn't you give your daughter the new car with the best safety features?" Laukes asked him.
Laukes wasn't just trying to sell a new car; the fact is that cars today include the most current technology for driver's assistance, which ultimately, protects the driver. For instance, Nissan's ProPilot Assist can sense if the driver is getting sleepy and driving erratically and emit warning sounds and lights. Or Toyota Safety Sense (and similarly, Lexus Safety System+ 2.01), which includes a robust number of safety features as standard. Honda Sensing includes a host of active and passive safety features.
I had a used car myself; I got my license in 1986 and was bestowed with a 1977 Dodge Aspen. With a couch-sized brocade bench seat, lap belts, and sharp edges, it was heavy, bulky, and did the job of getting me from place to place quite well. It was long, as was the style back then – a little over 201 inches in length as compared to the 2019 Genesis G70, a top safety pick now. That meant it was a definitely more difficult to park and maneuver, and it didn't have the safety features that cars even five years newer would have had.
In a national phone survey conducted by the Insurance Institute for Highway Safety (IIHS)* of parents of teen drivers, 83 percent of those who bought a vehicle for their teenagers said they bought it used. You don't have to buy a car straight off the showroom floor. However, the closer it is to current technology, the more chances your teen will have to survive and learn with mechanical "training wheels" to help them avoid fatal mistakes.
Current Automotive Technology Can Help Keep Your Teen Safe
Car crashes are the leading cause of death for kids 13-19. Giving them as much help as possible to avoid a crash is a key to keeping them – and others – alive.
More current safety options helps young drivers identify where the obstacles are and the things they should be looking at, says Cadillac's Chief Marketing Officer Deborah Wahl. She's the mother of a teenage boy who just got his driver's license; and, of course, he got a new Cadillac XT4 with all of the associated safety features.
"It is so easy for my son to park because of the wide camera angle; it really directs you," Wahl says. "The car interacts with the driver so that human and machine are better together."
Best Cars for Teens: Three Factors to Consider
Whether you're shopping for a new or used vehicle for your new driver, consider one with the following guidelines:
Avoid vehicles with high horsepower. It's too tempting to test the limits for adults, let alone new drivers who don't know the limits of the vehicle and their own abilities.
 Tiny vehicles are not optimal for teens. Your teen driver doesn't have to drive a giant truck, because that may come with its own set of challenges in parking and centering in the lane. However, a mini car doesn't offer the protection they need in case of a crash. With more experience, they will be able to navigate the entire spectrum of vehicle sizes. For their teen years, stay in the middle of the zone.
IIHS says that electronic stability control (ESC) is a must. ESC became required for vehicles after 2012, and it drivers maintain control of the vehicle in slippery conditions. It's so important that IIHS says it substantially reduces fatal crashes due to loss of control.
Some manufacturers offer technology that monitors your teen's driver. As examples, Chevrolet's Teen Driver offers parents a report card of their teen's driving habits and prevents audio power until seat belts are fastened; Ford's MyKey puts limits on speed, audio, and more.
Select 2019 Top Safety Picks by IIHS (New Cars)
2019 Toyota Avalon Hybrid, RAV4, or Camry
2019 Honda Insight
2019 Genesis G70
 2019 Hyundai Kona or Tucson
2019 Mazda CX-5
2019 Nissan Kicks (in the SR Trim)
2019 Volvo XC-40
2019 Acura RDX
2020 Kia Soul
2019 Subaru Crosstrek Hybrid
And if you're looking for a used vehicle under $20K for your teen, this list from IIHS is helpful.
*The Insurance Institute for Highway Safety (IIHS), an independent, nonprofit scientific and educational organization dedicated to reducing deaths, injuries and property damage from motor vehicle crashes, has been tracking data on the topic in conjunction with the Highway Loss Data Institute (HLDI) for many years.
You Might Also Enjoy:
The 8 Backpacks for College Kids and Teens
Kristin Shaw is a writer and mother based in Austin, Texas. For more of her writing, you can find her at KristinVShaw.com for parenting, music, and entertainment, and CarsHerWay.com for the latest on car reviews and news. Find her on Facebook, Twitter, and Instagram.