In middle school, my friends and I studied the prom issue of Seventeen magazine, fantasizing about that seemingly magical night waiting for us in the future. When high school came around, my parents didn't have the budget for, or interest in, dress shopping. When I would beg for some item I "needed" for the big night, my mom scoffed, "I don't understand your prom world!" So I usually wore a borrowed gown, and one year my best friend's mother bought my dress and shoes.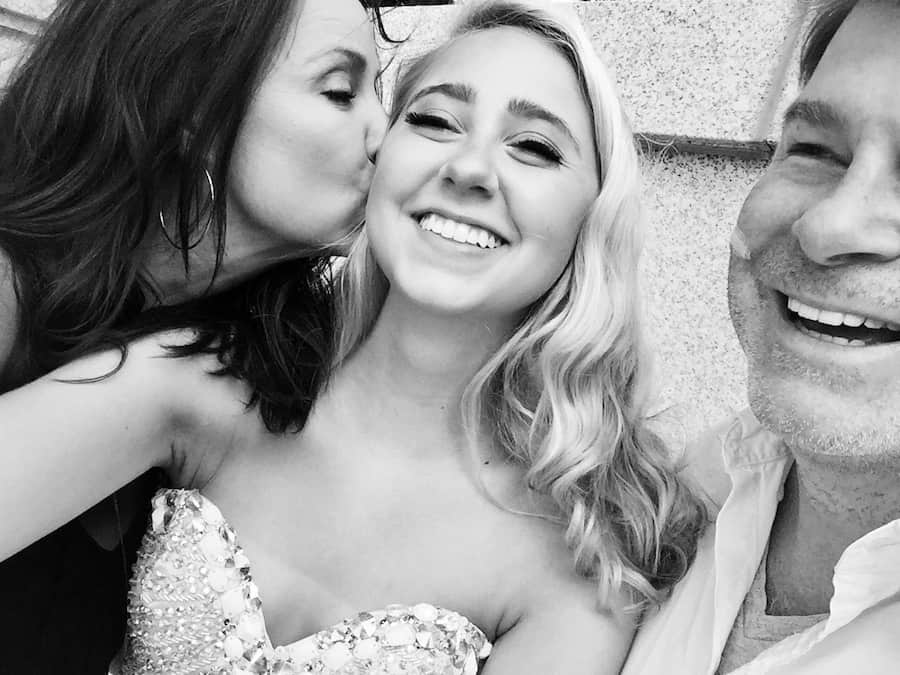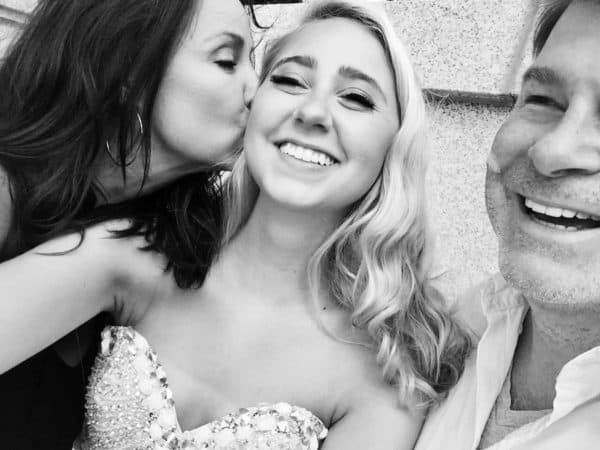 Prom shopping with my daughter
As my own teenager started scrolling through images of dresses in preparation for her first prom, I got a little thrill. Helping a daughter shop for a prom dress felt like one of those parental rights of passage I had long imagined. And because I do enjoy shopping—and we have the privilege of funding a purchase—I envisioned some kind of organza-swathed bonding over the shared love of the perfect dress. But much like prom itself, the reality of the process fell short of the fantasy!
I caught myself saying the wrong things and making all kinds of other rookie mistakes (Suggesting dresses? Fool!). And I was reminded of the poignant scene in Lady Bird when the daughter exits the fitting room in a pink dress she loves. Although she asks for her mother's opinion, she ultimately expresses what she truly longs for in this moment (and throughout their relationship): "I just wish….I wish that you liked me."
Leaning into my background in educational psychology and my work as a parent coach, I realized that my "feedback" about dresses was getting in the way of what really matters.
I've learned a lot of things the hard way, and I hope my experience and research can help other families, whether they're in a fitting room or hunched over a shared computer screen. We can't guarantee a wonderful prom night, but we can do more to support our girls' wellbeing during the lead-up to the event.
Our teens have their own ideas about style
Parents and teenagers rarely share tastes in fashion. It's natural for us to want to protect our daughters (and our egos) from something that "looks tacky" to our eyes. But our kids have their own ideas about beauty and glamour–and that's a good thing.
Prom also raises uncomfortable feelings around teenage sexuality, and it's hard for many of us to see our daughters looking like voluptuous adult women. But that is largely what prom is all about, a night to play dress-up as an adult (or, more accurately, the adolescent idea of adult luxury and sophistication). This is a chance to have an important conversation about sex and sexiness where we really listen and do our best to put aside our own learned shame and fears.
We have to respect our teen's fashion choices
So if we truly want to support our daughter's growing independence, we have to take a step back. What is best for her is not necessarily a dress we think "looks best." Instead, we have to respect her preferences even if we don't like them.
That doesn't mean parents can't have any input at all. The prom industrial complex would have us spend lavishly, but we can set firm boundaries around our financial contributions.
It's also reasonable for parents to set rules around the function of the dress so she can fully experience the event. After posing for photos, she'll need to be able to sit down and stand up (without major adjustments), eat as much as she wants, hug her friends, and dance to her heart's content.
Body image concerns may come up
When body image concerns come up, it's tempting to focus on what flatters her. "Flattering," however, is almost always synonymous in our culture with "slimming." Girls and women are bombarded with messages telling us to limit our fashion choices to what will minimize our size and camouflage perceived flaws, inching closer to an impossible beauty ideal.
If your daughter loves the dress, and it fits the budget and function parameters, then stop talking, and pull out the credit card!
This support is particularly important because prom season sends many high school girls into a tailspin of body obsession, self-doubt, and disordered behaviors around food and exercise. Some friend groups even "bond" over their restrictive lunchtime rules or punishing fitness routines. If you see signs of trouble, it's important to talk to her and to seek support if necessary.
This should go without saying, but don't police her food or encourage her to diet for prom—and remember that a diet by any other name still stinks. Today's dieting might look like "clean eating," a "detox/cleanse," or the "lifestyle changes" and "bio-hacks" marketed as wellness. Even something as seemingly innocuous as "watching it" can be dangerous.
We want our daughters listening to their bodies and tuning in to their intuition, not conforming to pressures that threaten their wellbeing. Dieting is the single biggest risk factor for the development of an eating disorder. And it reinforces the toxic notion that she should be focused on trying to shrink herself. Our daughters deserve more.
Things get a little tricky if your daughter wants a dress "requiring" foundation garments (a humorous euphemism if ever there was one). Certain fabrics do move more easily over a smooth underlayer, and many underpinnings are designed to hide one's underwear, not one's body. But "slenderizing" products that squeeze/shape your body into something it's not send a harmful message–and will likely become physically uncomfortable (failing the function test as the night wears on).
If your daughter says a dress "makes her look fat," the default answer most parents give is, "No, honey, you're beautiful!" This response conveys the harmful message, however, that fat can't be beautiful. Instead, you might ask, "What do you mean?" or "Why do you think that/feel that way?" with compassion and curiosity. And reassure her that there is nothing wrong with her body's appearance–it's society's beauty standards that need to change.
So when her face lights up in a dress she loves, it's our job to be supportive even if we don't like the "look." Instead, we can focus on supporting her and how she feels. And when our daughters know they have our love and trust, it's a beautiful thing.
You May Also Enjoy:
Great Gifts for Your Teen's Friends