Here are some of the very most popular presents our Grown and Flown parents have been buying all year. Any of these could go right on your list of holiday gift ideas for teens and college students. For more inspiration, check out our Amazon store that has loads of gifts, books, stocking stuffers and more for all the big kids on your holiday list.
Note: We receive small amounts of compensation from purchases made through the Amazon links in this post.
Top Holiday Gift Ideas for Teens and College Kids
1.The Naked Roommate: And 107 Other Issues You Might Run Into in College
 If you have a high school senior who will be going to college next fall, this is THE book to help them prepare.  Now in it's 7th edition, author Harlan Cohen has covered all that college students will need to know while they are away from home.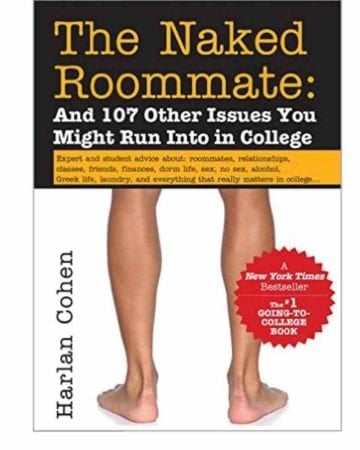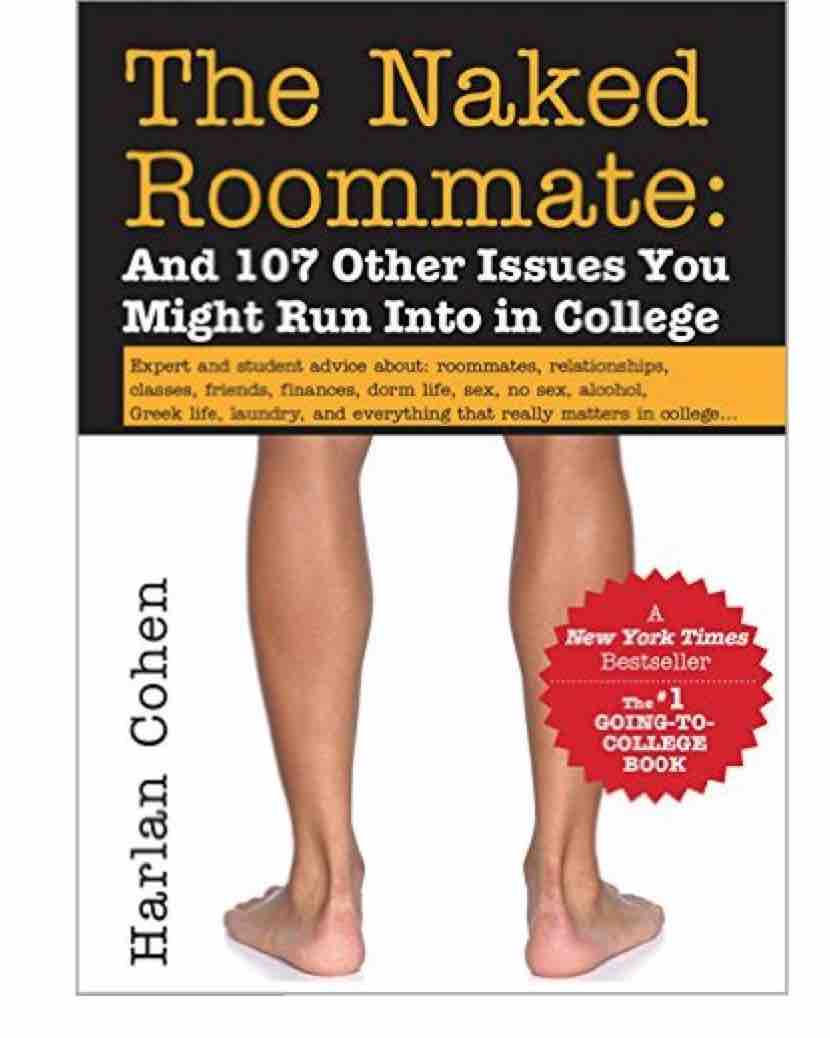 2. Spikeball This game has taken college campuses by storm. It is a great form of exercise and a terrific way to meet other students.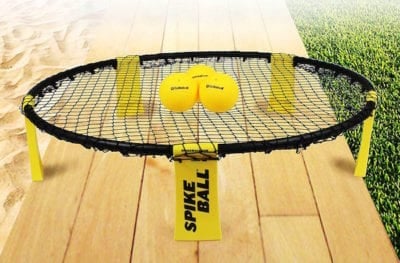 3. Do Your Laundry or You'll Die Alone: Advice Your Mom Would Give if She Thought You Were Listening
 Saying goodbye to your college-bound daughter doesn't get more fun than this. Do Your Laundry covers 270 conversation-starting topics – from laundry to posture to finances, with just enough motherly sass to keep her turning the pages all the way to the end with room to include your own special message. This is our very favorite book for girls- it's a true classic!
4. Microwave Pasta Cooker
 Genius device that your kid can use in their college dorm room.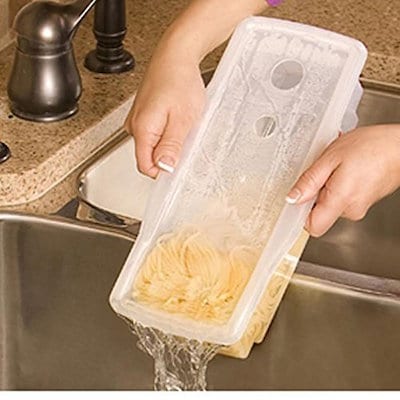 5. Exploding Kittens Card Game
 You have to love the title if nothing else! Bored games have become incredibly popular and this is a favorite.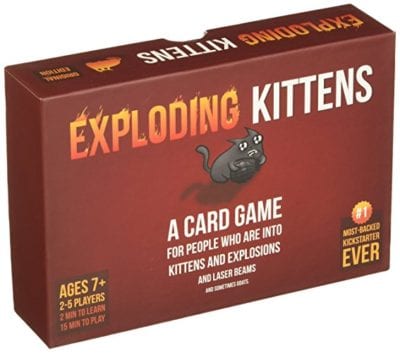 6. Jackery Mini Portable Charger
 This is a super-practical way for your super-busy kid to keep their phone charged all day and night. This one has a built in flashlight which makes it especially practical as a safety device, too.
7. Over Door Organizer Hooks – 6 Hook Storage Rack
 Our kids could ALL use some help in keeping their rooms organized and this set of hooks that slips over their door could may help them out. It can be put right to work at home and/or used in a college dorm. Add a new cap from their favorite team or a sweatshirt of her favorite college to make this gift even more personalized.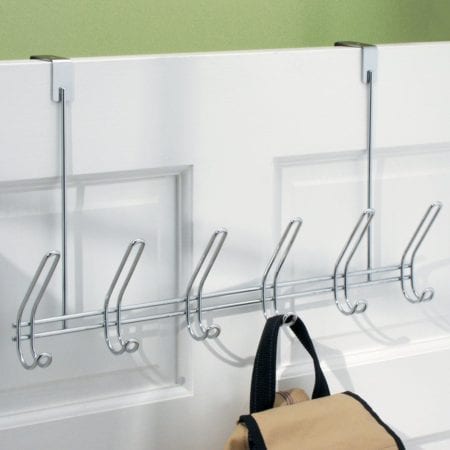 8.Vibrelli Bike Phone Mount
 Great gift idea for anyone who rides a bike as no one can safely hold a phone and handlebars at the same time.
9.6Feet Nylon Braided Charging Cable
 Extra-Long charging cables help keep a phone close to a dorm bed to use for a good night text to Mom (we hope) and a wake-up alarm to get to class on time!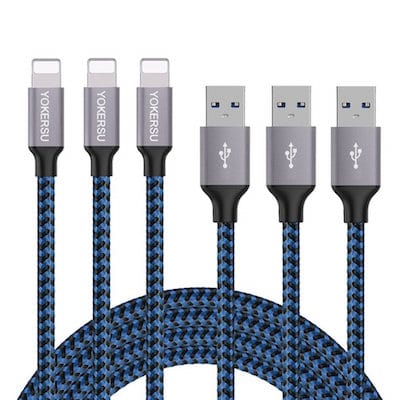 10. Echo Dot Once you have Alexa in your life, you will wonder how you coped without this amazing Amazon Echo digital assistant. Ask for the weather forecast, play your favorite songs, call an Uber and so much more. This is one of our top holiday gift ideas for teen and college kids.
11.Dogeared Going Places Compass Disc Necklace
 The holidays are a wonderful time to remind your teen or young adult daughter of all the possibilities that are ahead of her and the confidence you have in her, too.  This delicate necklace conveys this sentiment without being too preachy or sentimental.  Available in either gold tipped or sterling silver.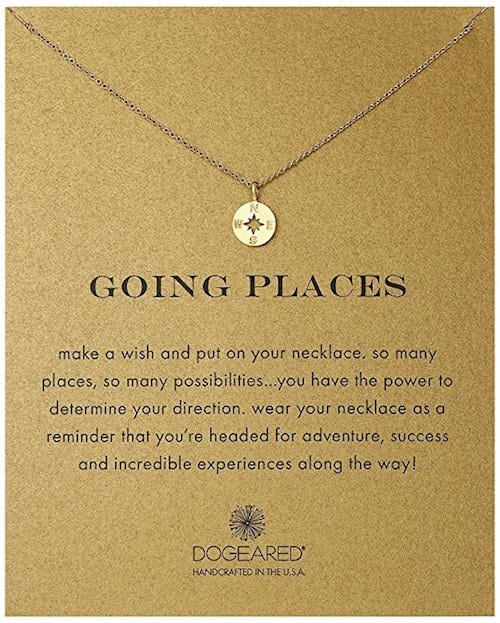 12. Cards Against Humanity
 The wildly popular card game that you will NOT want to play with your kids.
13. Cartman 39-Piece Tool Set
 It's a perfect time to slip in some adulating lessons over the holidays and we think this popular tool set is a pretty perfect addition to the list of holiday gift ideas for teens.
Related: 
Best 2018 Gift Ides for the Holidays That are Just for Fun
2018 Gifts for College Kids and Teens – We Love These! 
SaveSave
SaveSave
SaveSave
SaveSave
SaveSave
SaveSave
SaveSave
SaveSave
SaveSave
SaveSave
SaveSave
SaveSave
SaveSave
SaveSave
SaveSave
SaveSave
SaveSave
SaveSave
SaveSave