If you have teens to buy gifts for, shopping can be tricky since it's almost impossible to keep up with which brands are in or out. College kids are no easier, especially since they are no longer under roof (sniff.)
We are here to help! We've been asking our kids (and their roommates, friends, and significant others) and gathered their responses for this list of their favorite 2019 gifts. We love their suggestions and hope that you and your kids will too.
Please note that we receive small amounts of compensation from purchases made through some of the links it this post.  
2019 Gifts for College Kids and Teens
Cat Studio Collegiate Pillows We are a little in love with the Cat Studio designs and think their collegiate pillows are memorable gifts for current students and for those lucky enough to already know where they will be freshmen in the fall. Lots of other gifts in their collegiate line as well as pillows.
Cuyana Leather Travel Case  
This boutique site for women has some of the most gorgeous leather bags and knitwear we have seen anywhere. We are a little over the moon about the mini jewelry case that can be monogrammed as well as their small leather bags, all of which make fantastic gifts. Look at the Holiday 2018 gift collection for more ideas.
Instant Cameras
Taking and printing out photos – instantly – with a Fujifilm Instax Mini 9, makes old school photography cool again. Cameras come in light blue, cobalt, flamingo pink, smokey white, and lime green. Comes with a selfie mirror and macro lens to allow for one-of-a-kind keepsake photos.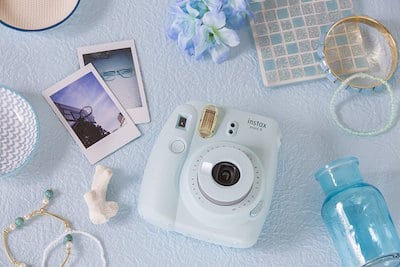 Kendra Scott Charms
My daughter received a Kendra Scott necklace and earrings for Christmas last year and has fallen in love with this designer. Now, Kendra has launched a new line of charms so that every one of her elegant pieces can be personalized in a way that speaks to a girl or young woman's personality and style.  Note: This is NOT your mother's charm bracelet.
Electronics Organizer
This is a handy and very well-priced organizer to help teens and young adults keep track of all the devices, charger cords, and ear phones they can't live without.
Electric Kettle
Using an electric kettle to heat water for coffee, tea or hot chocolate is the safest and fastest way to do so, especially with one that automatically shuts off once water has come to a boil.
Portable charger
Teens and college kids often leave home in the morning and don't return until late in the evening and the last thing they need is a dead phone battery. The Anker Candy-Bar Portable Charger
 is a top-selling charger that is super small and light weight.
Phillips Wake Up Light 
Being able to drift off with gradually lowering light and wake up with the same kind of gradually increasing light has helped to make this the #1 best-seller light therapy Wake Up Light from Phillips. Backed by clinical research, this UV-free light might be what your teen or college student needs to wake up with an optimal mood and energy level. What a great thing that would be!
Apple AirPods
These bluetooth-enabled Apple AirPods connect instantly to the latest Apple devices, providing high-quality audio once they are positioned in your ears. They keep a charge for five hours of wireless listening time or three hours after just 15 minutes in the charging dock. Note: Airpods work with iPhone iOS 10, Apple watches 03, or Macs with macOS Sierra or later.
Crossbody Bag
Taking a large bag when you are out and about is not what many of our daughters do. Instead, they grab their phones and go. Here is an adorable vegan leather bag that can they can slip their phone into and that has an outside pocket for cash and cards.  It comes in many collegiate colors and is very well priced.
LuMee Illuminated Cell Phone Case 

A phone case that lights up around the perimeter, creating better visuals for selfies even at night, is a perfect gift for your selfie-loving kid. Take a look at the range of colors offered, too.
Exploding Kittens Card Game

Playing card and board games has become a very popular activity with teens and college students and this game, with the unlikely feline title, is one of the best sellers.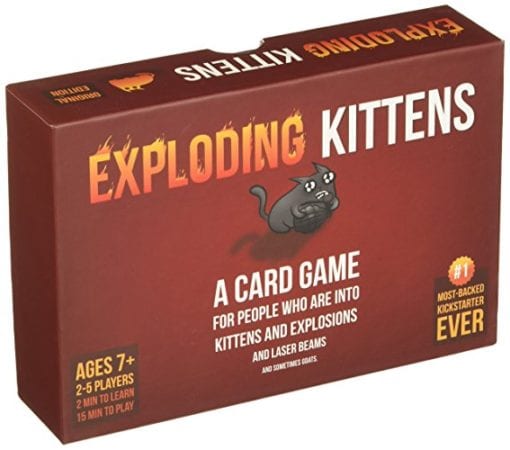 Portable Humidifier
Convert a water bottle into a humidifier to use in over-heated dorms or bedrooms with this battery-operated stand. Perfect for traveling, too.
Anker USB Wall Charger PowerPort

Students living in dorms are often at disadvantage when it comes to having usable outlets.  This wall plug-in charger has five ports and works incredibly fast.

Hydro Flask Vacuum Insulated Stainless Steel Water Bottle

Teens and college kids should all have their own water bottles and, when it is one like this one, they will be much less likely to leave it behind or mistake it with a roommate's or teammate's. Comes in an array of great colors.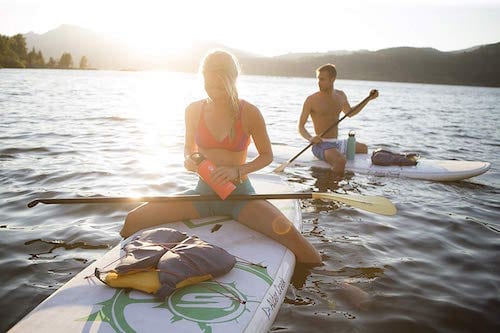 Allbird Shoes 
You have to trust us on this but these shoes may be the single most comfortable footwear we have ever worn. Made in New Zealand from the wool of the softest sheep on the planet, these are lightweight, washable, and very durable. We have given them to our sons, daughters, moms and best girlfriends and we covet the ones we wear every day. Put these shoes on your  list, too.
Spikeball

College kids across the country have discovered this lively game. Four players compete, two on two, and spike a small ball on what looks like a mini trampoline. Described as a cross between four-square and volleyball, this is great for cross training or a super-energized work out.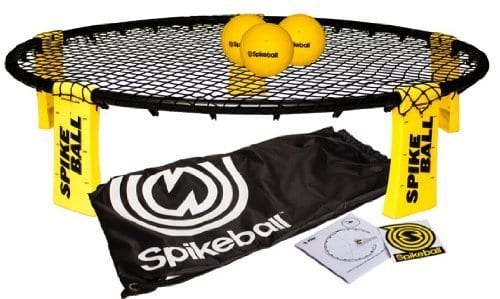 Umbra Reflexion Jewelry Box
– this Toronto based company makes beautiful and inventive jewelry/storage boxes that we love for both our sons and daughters.  This one, the Reflexion, caught our eye for girls –  it does double-duty as a makeup mirror which pops up when the lid is opened.
Jewelry
For a surprise inside a jewelry box surprise, take a look at the choker necklaces by Dogeared. This one, "Pearls of Love" Sterling Silver and Pearl Necklace
is sooo pretty, but there are loads of designs and price points to choose from for this very "in" style of necklace right now.
Catan

Are you looking for a board game that your entire family can enjoy?  Look no further than Catan, an international award-winning favorite will be a welcome change from Monopoly.
YETI

Stainless-steel mugs made by this Austin-based company keep coffee hot for 12 hours. The heat-storing capability is a big part of the magic in the brand, NOW with great new colors and styles.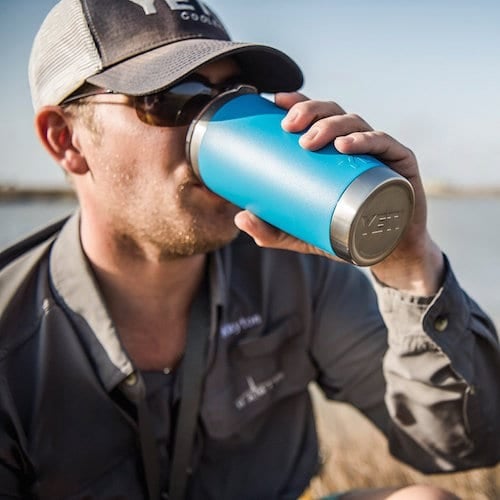 Blue tooth speakers
The choice of wireless speakers is seemingly endless so we looked to see which models get solid reviews, are waterproof and come in under $100.  We chose the JBL Flip 3 Splashproof  for these reasons but also because it comes in a rainbow of colors. 
Cards Against Humanity
 
This is one of THE most popular games our college kids and young adults play.  This is definitely a game for the 18+ crowd.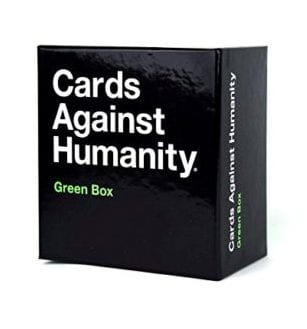 Pillow
This luxury will be much appreciated if your college kid's pillow has gone flat, lumpy, or has become, shall we say, gross, in other ways. Look at the pillow from Casper, the sleep company that makes and sells incredible mattresses and bedding. And, if your student will soon be moving into their own apartment in the near future, consider one of their mattresses that arrive in a box.
Now – Take $100 off a Casper Mattress and $200 off a Wave Mattress with code GROWNFLOWN.
Valid on Foam and Hybrid collections; not valid on the Essential. Terms apply.
Bike Accessories
Don't forget a sturdy lock like the UShake Bike Lock Cable
that will help your kid keep their new bike stored safely around campus.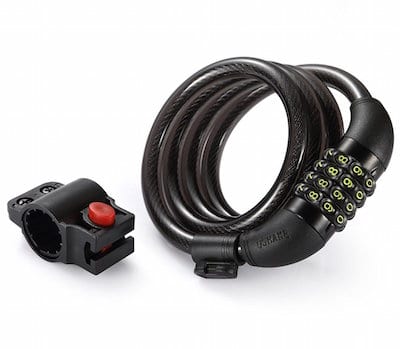 Another inventive accessory for your bike-rider? A bracket for a phone like the Vibrelli Universal Bike Phone Mount Holder
 so they can keep both hands on the handlebars instead of holding their phone.
Laptop – if your high school, college kid or young adult has an outdated computer, there is no other gift that they will appreciate more than a new laptop.  Although expensive, look for student discounts offered by Apple, Microsoft or at stores like Best Buy. Here's the fine print:
Collegiate Gifts – our kids love gifts with their school logo, colors or mascot as part of the design. The college bookstore is the first place to look but here's  a list of dozens of other retailers that also sell collegiate gear. 
Dorm Gifts for College-Bound Teens 
Looking for a gift for a college-bound kid that they can use in the dorm?  Here are our top choices for true dorm essentials:
Read 10 Things All Freshmen Need to Bring to College and consider some of these suggestions, all good, all different price points.
1. Twin XL Sheets… Amazon Basics 
 or BrookLinen
2. Bed Topper…Egg Crate Ventilated Foam Mattress Topper
 or Memory Foam Mattress Topper 
3. Mattress Encasement…AllerEase brand for mattress and pillow encasements.
4. Pillows…Down Alternative 
 or Goose Feather and Down Pillow
5. Laundry hamper…Pop-Up Mesh Laundry Hamper
 or Laundry Backpack
6. First Aid Kit…Transparent Sundry Kit
7. Shower Caddy…Hanging Mesh Shower Caddy
8. Towels…Cotton 6-Piece Towel Set 
 or Monogrammed 
9. Surge Protector…Surge Protector with 4 USB Ports
Gift cards to Bed, Bath, and Beyond
,  The Container Store 
 or Target are always great ideas for the holidays for high school seniors. they will love them when it's time for dorm shopping.
Photo credit: Laura LaRose
SaveSave
SaveSave
SaveSave
SaveSave
SaveSaveSaveSave
SaveSave
SaveSaveSaveSave