When kids attend colleges in climates colder than the ones they grew up in they have to learn to dress for chilly winters. Here are some suggestions for what your kids need to stay warm during those long cold Midwest and Northeast winters.
Note: We are a reader-supported site and receive a small amount of compensation from purchases made through some of the links in this post. 
Popular Winter Coats (and More) for College Students
When it comes to keeping warm, functionality trumps fashion so be careful to purchase items that really do the job. Those lovely fashionable knit gloves are great but they won't keep your fingers toasty. Keeping dry is also a key to staying warm so get as much waterproof material as you can. Layers are key especially for students who will be going in and out of buildings all day.
COATS
The North Face Men's Triclimate Jacket

These jackets for young men and women are extremely practical and durable. They have a fleece lining and a waterproof and windproof outer shell, meaning your student will have the option to layer up or down.
Canada Goose Jackets 
Canada Goose jackets are legendary in their durability and popularity. These winter coats are expensive but are incredibly warm and super-stylish.
Patagonia Lightweight Jackets

Patagonia makes jackets for both men and women that offer considerable warmth and practicality since they can be folded up to fit easily into a backpack.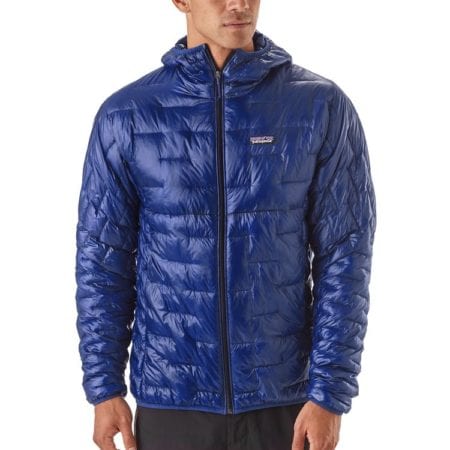 VESTS
Uniqlo, a global chain that originated in Japan, makes some of the most affordable and stylish winter clothes for young men and women. We love vests in the winter and think this one is cute and versatile, excellent for layering.
Vineyard Vines 
We are big fans of Vineyard Vines and think their vests are really nice.  In fleece, down, and blends, these vests can also be personalized in their collegiate shop. Use Promo Code "GIFTS19" to Receive 25% Off $100+ and Free Shipping over $100 at Vineyard Vines! (ends 11/29/19 12:29am EST)
Althleta Jackets 
Athleta makes great winter jackets and they offer them in multiple sizes for young women who wear petite to plus styles.  This is one of our favorite sites for getting a great jacket that fits well and is well-priced, too.
HATS
Pom Beanies come in many different colors, are warm and adorable. Plus, we LOVE their mission of giving a hat to every child battling pediatric cancer. Love Your Melon donates 50% of their profits to fund research in pediatric oncology.  Read about them here. 
Siggi Trapper Hat with Faux Fur

Unisex trapper hats with ear flaps are windproof and fleece-lined. We think the plaid is super-cute but these comes in loads of different colors and styles.
NECK WARMER
Turtle Fur Fleece Neck Warmers  
These are relatively inexpensive, lightweight, and an excellent way to keep your kid's neck and lower face protected on cold walks across campus. You might even be able to find one in their college colors which would be perfect for frigid football game days.
GLOVES
Moshi Touch Screen Gloves
Your teens do not want to have to take their gloves off to use their phones. Moshi gloves, which get top marks from the New York Times Wirecutter,  have conductive fibers on all 10 fingertips, special gripping designs to keep phones from slipping out of hands into snowbanks, and are machine washable.
Heated Gloves

For extremely cold winters, these are expensive but waterproof and heated, guaranteed to keep all fingers toasty warm.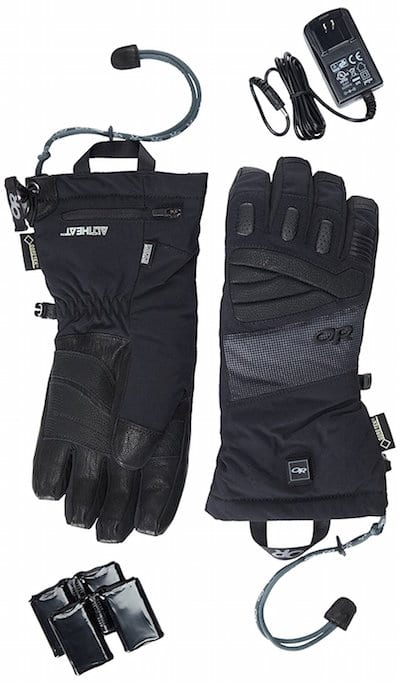 SOCKS
Smartwool Extra Heavy Crew Socks

These socks come in all different heights, colors and designs.  Made with a merino wool blend, they are soft, wick moisture and are super warm.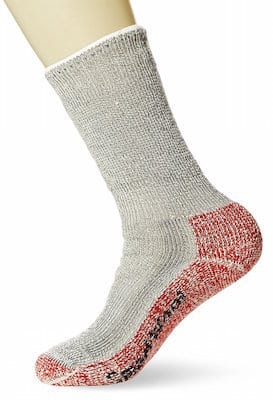 Thorlos Thin Padded Sock

Thorlos socks are known for the padding that makes them very comfortable and warm.  Look for the variety in padding designs and pick socks that match your kid's needs.

Bombas Socks 
Want to treat your kid to a great pair of socks and have a second pair donated to someone in need? Socks are the number one requested item at homeless shelters and the Bombas people decided to do something about it.
BASE LAYER
Cuddl Duds
Start with a base layer of tops and bottoms to create the warmest result. This Cuddl Duds Long Sleeve Crew Neck
is just one example of the many options to choose for men and women.
Hot Chillys Men's T-Neck Tee

Hot Chillys is another popular brand of base layer clothing.
HotHands Hand Warmers

These little ingenious packets of heat can be opened when your kid needs extra warmth inside a pocket or boot.
Burt's Bees Moisturizing Lip Balm

Buy your kid a multi pack so they always have a tube of lip balm in their backpack, sports bag, and around the dorm room.
You Might Also Want to Read: 
Awesome and Super-Popular 2019 Holiday Gifts for Him 
2019 Holiday Gifts for Her That She Will Love