Teens are honestly among the hardest to buy gifts for. They have outgrown many toys, and most of them aren't into household items like cooking supplies and home decor items yet. But with these easy holiday gift ideas for teens, you can do all your shopping from the comfort of your own home.
After all, it is fun to spoil them a little over the holidays and see their inner child come to life. They are still kids and should enjoy that magical feeling as long as they can.
We receive small amounts of compensation from purchases made through these links which helps us to pay our writers.  Thanks! 
New! Grown and Flown top picks for holiday gifts here!
Holiday Gift Ideas for Teens
MY LATEST VIDEOS
Let them sing in the shower with Water Resistant Bluetooth Waterproof Shower Speaker. It has an extra strong suction cup and great sound, so it can literally go anywhere. It's perfect to take along to the beach, or when you put them to work watering your perennial gardens.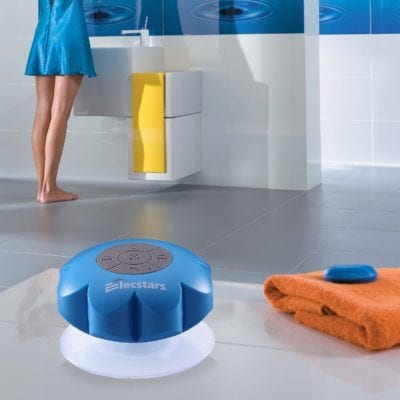 Bike Wheel Lights
Lights not only make your kids safer as they are riding around the neighborhood, but they are super cool. These lights can go from "constant on" to "flashing mode" and are easy to install. They fit 12″ toddler bikes up to 29″ adult bikes.
Bedside Lamp with Bluetooth Speaker and Smart Touch Control
This is not your ordinary bedside lamp. It has a dimmer, bluetooth speaker, and turns on simply by being touched. And the best part is, it actually comes with a long-lasting battery that can be recharged.
Teens experience great amounts of stress, even if they aren't vocal about it. Aroma therapy is a great way to help them relax. This gift set comes with 3 100% real essential oils and matching diffuser – you probably need one for yourself, too.
Knitted Mermaid Tail Blanket
Who doesn't want a cozy knit mermaid blanket to snuggle in? This mermaid tail is super warm and comes in some great jewel tones.
Sterling Silver Cuff Bracelet
I love these cuff bracelets with empowering messages. My daughter wants a few of them to stack on her wrist. They come in a variety of metals and are a classic piece that will never go out of style – perfect stocking stuffers.
Body Groomer Kit
It's nice for your growing boy to have everything he needs when he starts shaving. And this kit has it all. It comes with 8 washable attachments, including a hair clipper, and will make it easy to keep himself trimmed up.
The Teen Girl's Survival Guide: Ten Tips for Making Friends, Avoiding Drama, and Coping with Social Stress
The Teen Survival Guide is a fantastic book every teen girl should read. It's a fun read, written by psychologist and teen expert, Lucie Hemmen. It not only offers tips to help your teen deal with difficult situations, it helps them get to know themselves a bit better, too.
Canvas Messenger Bag Crossbody Shoulder Handbags
This canvas messenger bag is great for your son or daughter. It's rugged, can fit a laptop, and is  perfect for every day use as well as traveling.
Lighted Makeup Mirror
There is so much to look at on those growing, changing faces. Whether they are going for that extra close shave, plucking their eyebrows, or removing black heads, every teen needs one of these up close and personal mirrors for their bathroom.
American Medical Association Boy's Guide to Becoming a Teen
Every year I get my kids something to read, and this year I am getting this book for my 14-year-old son. It's written by The American Medical Association, and will be a great resource for him if he is feeling shy about talking about some of the struggles teen boys face.
Unisex Bluetooth Beanie
Beanie's are in, and this one is super amazing with its built in wireless headphones that can be removed for washing. The hat also comes with a face mask for those extra cold days. They will have no excuse not to get out there and air out their shorts with this.
Digital Sports Watch
Let's face it, teens can be tough on things like watches. But this waterproof, digital watch is under $20 and can double as an alarm to wake them up for school in the morning so you don't have to.
Faux Fur Fuzzy Plush Throw
We all need a favorite blanket, and your teen will love this warm, soft fleece throw for the foot of their bed and to take a long on long car rides. It comes in a variety of colors, so you are sure to find their favorite. Even though they might not admit it, it's nice to have a lovey even when we are older.
This great gift set comes with everything you need for a home spa day. My daughter can't get enough of these delicious smelling lotions and potions, and the best part is, she likes to share. It comes with floral smelling bath bombs, bubble bath, shampoo, conditioner and more.
Even if your kids claim they don't know what they want this year, some of these gift ideas for teens are sure to please them. So, relax get out the credit card, and consider this year's shopping done with the help from Amazon. We all know shopping from home in your favorite sweatpants is the latest trend.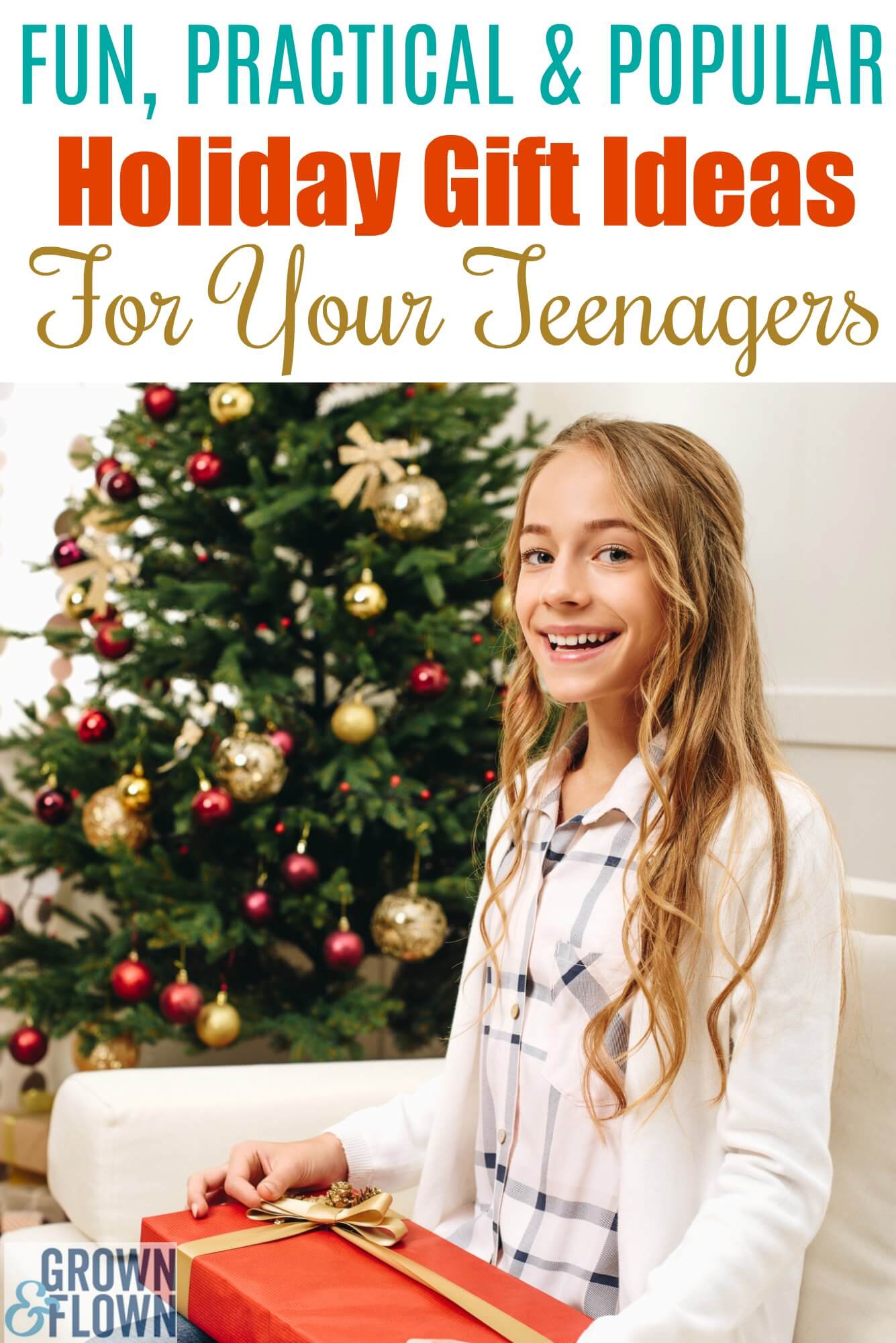 Related: Holiday Gift Lists, 2017
Awesome and Super-Popular Holiday Gifts for Him 
Holiday Gifts for Her That She Will Love 
Trendy Gift Ideas for the Holidays: Your Kids Will Love These  
Best Gift Ideas for the Holidays Just For Fun!
Holiday Gifts for College Students They Will Use Every Day 
SaveSave
SaveSave
SaveSave
SaveSave
SaveSave
SaveSave
SaveSave
SaveSave
SaveSave
SaveSave
SaveSave
SaveSave
SaveSave