'Twas the week before Christmas and I found myself sitting on the concrete floor of our storage room with a fuzzy Santa hat in my hand and a lump in my throat. As I rummaged through the tote of Christmas decorations, each item I touched triggered memories of Christmas past.
Each ornament triggered a memory
The hand-made train ornament gave me a glimpse of my father-in-law, gone five years now. The mesmerizing flurry of flakes in a snow globe—a gift from a sorority sister while I was living in snowless Memphis on a college internship—brought back those carefree college days and life before marriage and children and adult responsibilities.
But it was our family Christmas picture from 2008, with our family of four grinning in fluffy red-and-white Santa hats, that wrapped me in memories of Christmas past and questions about Christmas future.
I'd been eagerly anticipating our firstborn's return home for the holidays for weeks—ok, months, pretty much since she left for college in August—yet I sat there holding the velvety hat knowing in my heart that this Christmas would be different. The daughter who was returning home for the holidays would not be the same girl who left a few months ago.
Just as the three of us remaining at home had found a new routine and new roles after she moved to school, she had a "new normal" as well. We had all evolved and matured, no doubt, and our time together would likely reflect those changes.
I wondered, with our changing roles, which hat would I wear?
What hats do you wear as a mom?
The Mom Hat
This one seems to trump all other hats. It's pure instinct. Tried and true. It's the one ready to hug her, cook for her, and wash her laundry. It can occasionally be filled with irrational worry over car accidents, boyfriends, and cafeteria cooking. The mom hat covers her in prayer every morning and sends love her way in the form of themed care packages and text messages. This hat envisions a Norman Rockwell Christmas with her babies all gathered together around the tree.
The Santa Hat
This hat brings the HO-HO-HO into the holidays. Visions of sugar plums and peaceful family gatherings dance underneath the furry brim. It delivers perfect gifts and childlike merriment to those who wear it. None of that emotional junk, only F-U-N. Pull out a plate of cookies. Toss some tinsel! Crank up the Christmas polkas and let the Santa hat give your kids the most wonderful time of the year.
The Friend Hat
Many moms—with good intentions—mistakenly put on the friend hat, but it rarely fits. This hat is ready to listen to their daughters and sons rattle on about collegiate adventures, friends, and their deepest feelings. It expects hours of heartfelt conversation and the dirty details about life in the dorms. In reality, most moms get a kiss on the cheek and a pile of laundry as their college students head out the door to meet their actual friends.
The Mentor Hat
This hat, like a well-made fruitcake, is a careful blend of ingredients. It is a foundation of trust and caring balanced with enough nuts to keep it interesting and real. Like the fruitcake, the layers of flavor unfold over time. It is best savored over coffee with a listening ear.
This hat advises only when advice is sought. It asks thought-provoking questions, respects individuality, and promotes personal responsibility. And, like baking a quality fruitcake, it can take years to master.
I did eventually get up off that cold, concrete floor and finished decking the halls of our home. Our daughter returned for her holiday break with laundry and stories and anticipation. We had good times and conflicts. Fruitcake and coffee. Quiet times and friends. Family and feuds.
I can tell you I wore each of those hats throughout the season. Now, as I tuck the snow globes, ornaments, photos, and Santa hats away for another year, I wonder about Christmases future…and the new hats I will wear.
More to Read:
What This Mom REALLY Wants For Christmas: 21 Things
Best Holiday Gift Ideas for College Kids and Teens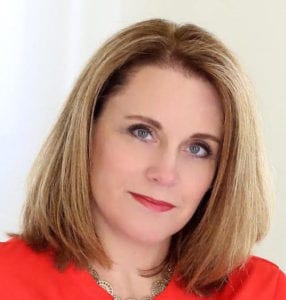 SaveSave
SaveSave
SaveSave
SaveSave
SaveSave
SaveSave