This may be the very best time to dive into holiday shopping. Pour yourself a cup of coffee (or glass of wine) and log into your computer today, well before shopping anxiety starts to erode your festive spirit. Here is our list for 2019, filled with lots of intriguing holiday gift ideas. Enjoy and please let us know what your grown and flown kids have on their lists.
Note: We receive compensation from purchases made through some of the links in this post. 
2019 Holiday Gift Ideas for Teens
Uniqlo lightweight down jacket Uniqlo has made ultra light down jackets, cardigans, and vests for more than a decade which speaks to their great combination of functionality, style and price points. We love them in every color for our guys and girls…really everyone on our list.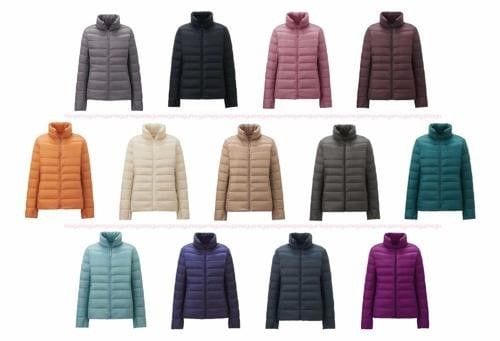 Kendra Scott Jewelry Gift Sets We've been fans of Kendra Scott for years and my daughter loves how she can wear her beautiful jewelry pieces equally well with dressy outfits or jeans. Take a look at the jewelry sets that will be big hits this holiday season.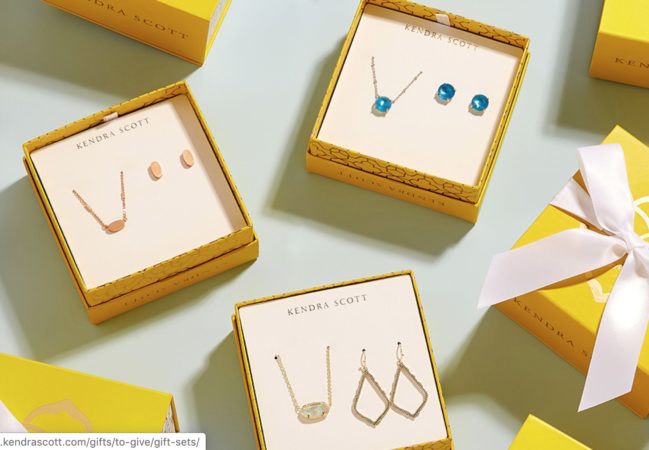 Apple AirPods (Latest model) We are hearing that this is THE #1 gift for teens for 2019.  Apple AirPods will let them listen to music, have conversations and ask Siri questions wirelessly. The AirPods charge in the case and hold a battery life for up to 5 hours.
Silicone AirPods Case Cover Don't forget to add a protective case cover like this one, available in many colors, that will help keep the case (and AirPods inside) from being scratched or damaged.
Project Repat T-Shirt Quilt Have you been searching for a holiday gift that is equal parts memorable and practical? A T-shirt quilt from Project Repat is your solution. Take a stack of t-shirts, each of which has sentimental meaning to your teen, ship them off to Project Repat and your son or daughter will have a blanket to use now and to take with them when they leave home. (sniff)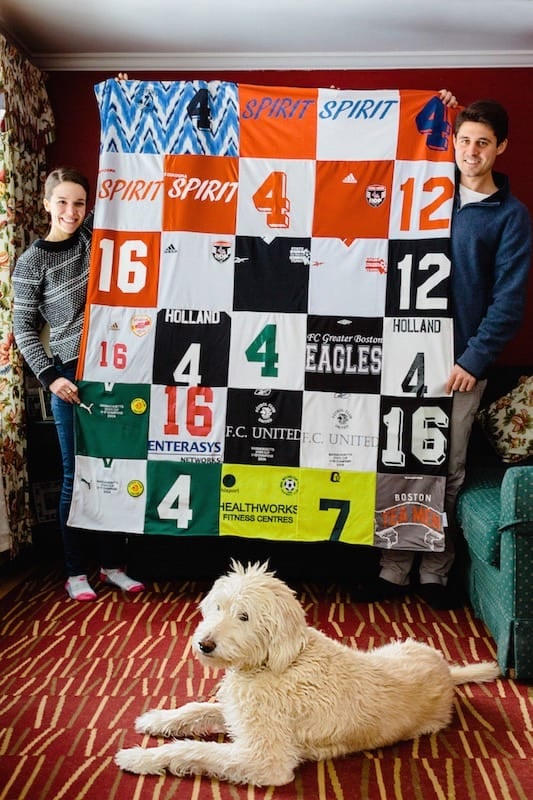 TAKEYA's Cold Brew Coffee Maker Have your college kids discovered cold brew coffee?  They will love this very popular coffee pitcher with a fine mesh strainer to keep coffee grounds contained.  The pitcher fits in most refrigerator doors and coffee brewed in the Takeya maker will stay fresh for two weeks.
Amazon Echo (3rd Gen) The audio quality on this Alexa device is the highest rated by the NY Times Wirecutter reviewers which makes this particular model the tops on our list for digital assistants. Comes with what seems like an unlimited number of apps….once your teen has an Echo, and Alexa is part of their daily life, they will find endless uses for this genus device.
NutriBullet Blender  This compact bender is just the right size for your smoothy-loving teen or young adult.  It is powerful, cleans easily, and comes with a cup and lid so they can blend and drink on the go.
Polaroid ZIP Mobile Printer
Remember how much fun Polaroid photos were? Well, they're only more fun now that the photos can be edited before printing. This mobile printer creates instant photos that are waterproof, tear proof and adhesive backed. It creates prints directly from a mobile phone via Bluetooth and will be the first gift set up on Christmas morning.

Fjallraven Backpack High school and college students all need backpacks and Fjallraven has become a wildly popular brand. We think the "Kanken" style is a practical choice –  it is water resistant and comes in loads of different colors.  Look at the drop down menu to see the array of choices.
Faherty is a new brand with a wonderful store in on Bleecker Street in New York City where we love to shop. Their clothes for the young men and women in our lives are super comfortable, stylish, and hit the right notes between trendy and traditional.
Here are some of the Faherty best-sellers for men:
Lodge Cast Iron Skillet There are certain dishes that we all remember from childhood, or when visiting grandparents, that came out of the oven in a cast iron skillet. Our kids have rediscovered these durable skillets and Lodge is one of the most highly regarded brands.
Salt, Fat, Acid, Heat: Mastering the Elements of Good Cooking
 For your teen or young adult who loves to cook and would love to become a better, more instinctive cook, consider picking up a copy of NY Times bestseller Salt, Fat, Acid, Heat cookbook. Chef, food writer and author Samin Nosrat is recipient of the 2018 James Beard Award for Best General Cookbook and subject of the Netflix documentary. (See trailer below.)
Fossil Watch This elegant rose gold watch strikes that right balance between trendy and traditional and would make a memorable holiday gift for your daughter or niece.
Madden NFL 20 Playstation 4 Another year, another Madden NFL…the video game that has becomes an unbelievably successful franchise has been released annually since 1990. If your teen is Madden fan, they will be thrilled to unwrap this under the tree.
Harry's shaving essentials is one of our favorite subscriptions for our guys. It is a holiday gift idea that keeps on giving, month after month, allowing the recipient to personalize the contents with bath wash, shampoo, skin care and more.
Mini-Keurig  If there is a cuter coffee maker out there, we have never seen it! Measuring just 5 inches, THIS is the PERFECT size for your coffee-loving college student who will find space in their dorm room regardless of how cramped it is – trust us, they are all cramped. We are crazy about this "oasis" color but it also comes in black and studio grey.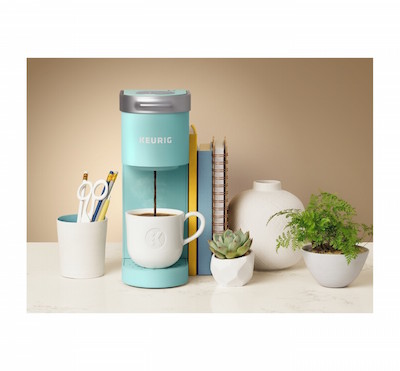 Shopping for a parent of a teen? The Grown and Flown book is here!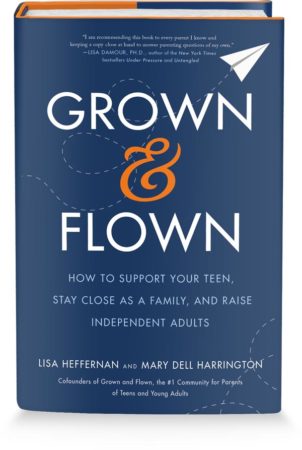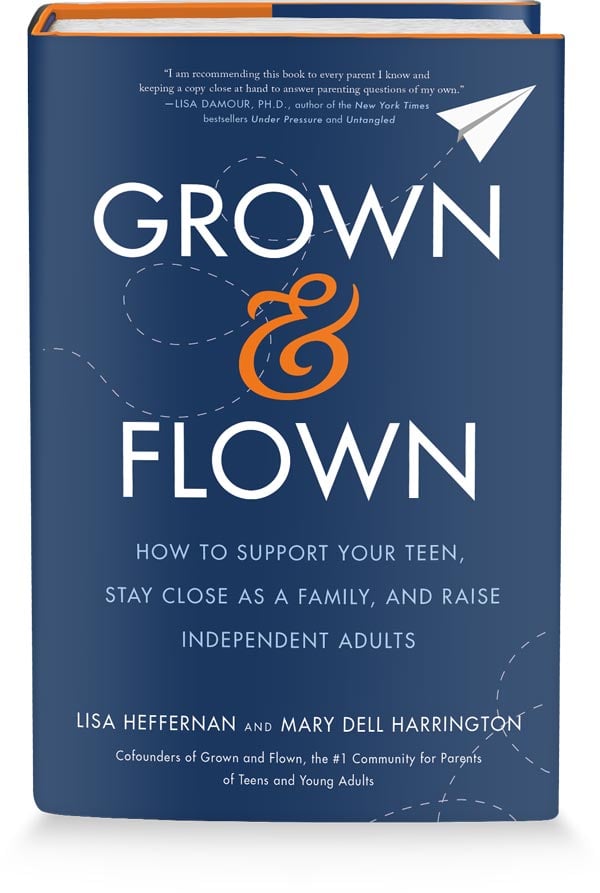 Allbirds The most fantastic, comfortable shoes you will ever find, Allbirds has risen to the top of our lists for almost everyone in our families – sons, daughters, moms all give them rave reviews. Lace ups, slip ons, boots and socks! Now, shop the water resistant Allbirds, too. #LOVE
Soda Stream We have become a little addicted to having sparkling water but the cost and amount of cans and bottles is at a tipping point in our homes.  The brand's origins date back to 1903 in England and, last year, became part of the Pepsi corporation.  A great gift for teens, and young adults and families looking to reduce waste and cut costs.
Sunrise Alarm Clock Waking up with gradual lightening in the room is a much more gentle way to wake up than with a beeping phone next to the bed. Your son or daughter can use Alexa or Google Home to control the light and there are radio station as well as sound options giving them a chance to create a custom wake up experience.
Toys and Board Games for Teens
Magic: The Gathering is a hugely popular card game for teens and young adults, alike. This set includes 10 Core Set 2020 (M20) booster packs, each with 15 Magic cards. Find out why this game has followers in the tens of millions.
Can You Imagine Air Power Soccer Hover Disk, Perfect for kicking around the dorm room.

 For a hugely popular outdoor game we suggest Spikeball
 or Kan Jam
.
Don't forget to check out the Grown and Flown Amazon Shop where we have all our favorite holiday gift suggestions in one place.
You Might Also Enjoy Reading:
2019 Holiday Gifts for College Students They Will Use Everyday
2019 Stocking Stuffers for Teens and College Kids that Will Make Them Smile
SaveSave