This may be the very best time to dive into holiday shopping. Pour yourself a cup of coffee (or glass of wine) and log into your computer today, well before holiday advertising and shopping anxiety start to erode your festive spirit. Here is our list for 2020, filled with our favorite gift ideas.
Note: We are a reader-supported site and receive compensation from purchases made through some of the links in this post. 
Best gifts for college students and young adults
AirPods remain one of THE big tech gifts for teens and college students for 2020 and the Pro model is even more advanced than the older models. With a choice of three soft tips, they offer a customizable fit with a snug seal. This creates "Active Noise Cancellation" – a feature that only the AirPods Pro offers among all in-ear headphones.
If your teen wants to let the outside noise in, there's an easy way to do so with a button on the stem to toggle back and forth to hear sound through the ear bud or in the room. The wireless charging case provides 24 hours of battery life. With the noise cancellation feature, this is a practical gift for any student who is trying to do work in a space shared with family members or roommates.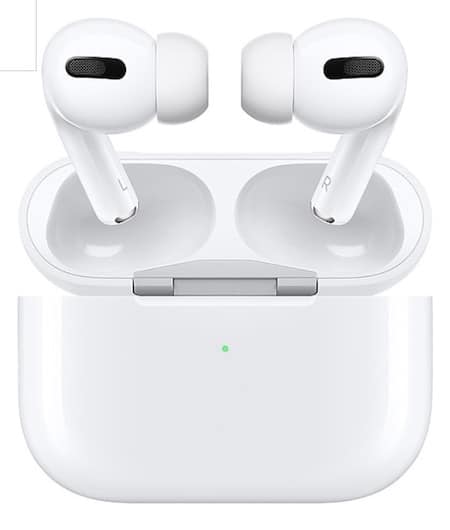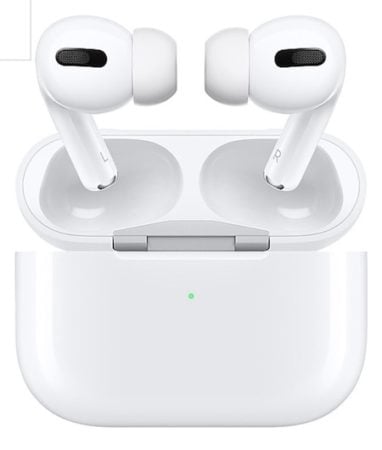 Don't forget to add a waterproof case cover, available in many colors, that will help keep the case (and AirPods Pro inside) from being scratched or damaged. This is an inexpensive, but great gift idea and one that my young adults use every day. The sweet spot of gifts is finding well priced presents that are super-practical, too!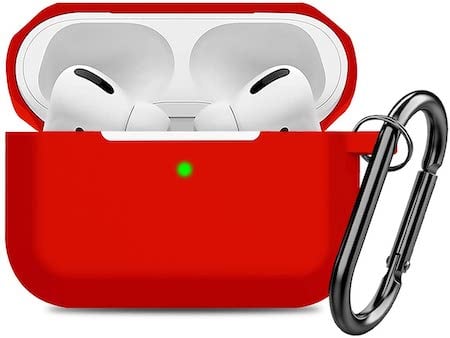 Have you been searching for a holiday gift that is equal parts memorable and practical? A T-shirt quilt from Project Repat is your solution. Take a stack of t-shirts, each of which has sentimental meaning to your teen, ship them off to Project Repat where they will create a one-of-a-kind Christmas gift for your son or daughter.
This is a favorite gift for soon-to-be freshman to take to their college town. There's the added benefit of getting rid of shirts in cluttered dresser drawers and finding a way to reuse the ones that may no longer be favorites but are sentimentally difficult to discard.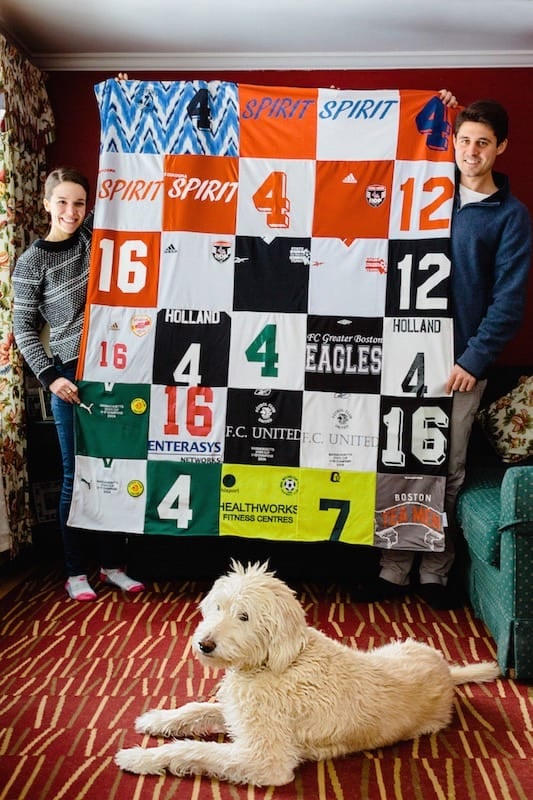 Have the younger, coffee-loving members of your family discovered cold brew coffee?  They'll love this very popular coffee pitcher with a fine mesh strainer to keep coffee grounds contained.  The pitcher fits in most refrigerator doors and coffee brewed in the Takeya maker will stay fresh for two weeks.
Amazon keeps improving their revolutionary devices and this 4th generation Echo Dot has just been released. This model comes with an LED display allowing you to see the time, set timers and see the countdown as the minutes and seconds go to zero.
It comes with what seems like an unlimited number of apps to experiment with….once your son or daughter has an Echo, and Alexa is part of their daily life, they will find endless uses for this genus device. This is a perfect gift for the holidays.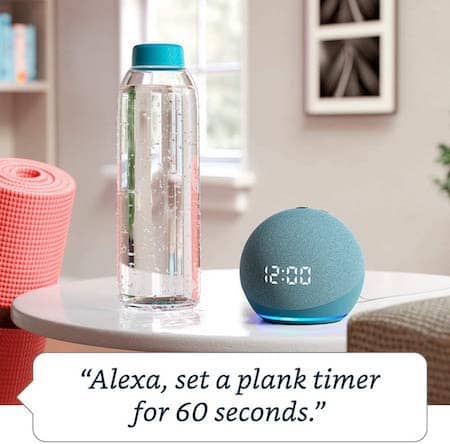 We are in LOVE with this adorable cooler that can also be used as a warmer, too. This 4 pound, compact appliance is completely portable and can even be used in the car as it comes with a USB cord, as well as AC + DC cords.  This could be a fantastic addition to your student's study-at-home space, giving them access to a snack and a drink during their busy day.
College students who are also studying at home might find having their own fridge, to allow them to keep some snacks apart from their families, helps them keep a little bit of independence in their day.
Our Gen Z kids have discovered these durable cast iron skillets and Lodge is one of the most highly regarded brands. This skillet comes with a red silicone holder to slip on the handle which is a handy safety feature when cooking on the range top or in the oven. This is a great gift for a beginner cook who is ready to graduate to cast iron skillet cooking.
Another year, another Madden NFL…the video game that has becomes an unbelievably successful franchise since its first release in 1990. It came out in late August in 2020 for Microsoft Windows, PlayStation 4 and Xbox One and it will be available at a later date for  PlayStation 5, Xbox Series X and Series S, and Stadia.
This year, it features Lamar Jackson, the Baltimore Ravens quarterback as the cover athlete. If your son or daughter is Madden fan, they will be thrilled with this gift under the Christmas tree.
If there is a cuter coffee maker out there, we've never seen it! Measuring just 5 inches wide, THIS is the PERFECT size for your coffee-loving college student who will make space in their dorm room or first apartment regardless of how cramped it is.
There is something comforting about being able to make a hot cup of coffee whenever you want to without having to leave your room to do so and this mini-Keurig is our favorite. We are crazy about this "oasis" color but it also comes in black and studio grey.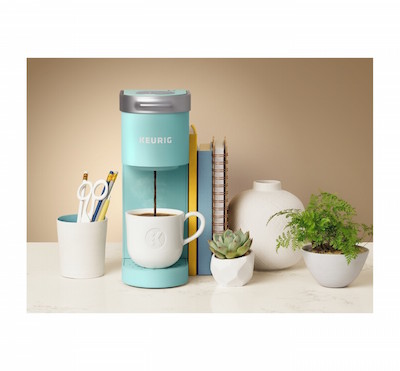 Shopping for a gift for a High School parent? The Grown and Flown book is here, now in paperback.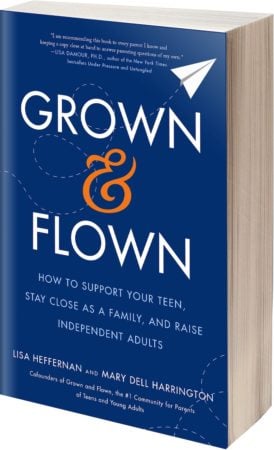 Sweaters from Everlane come in an array of gorgeous colors which could make it hard for you to choose a favorite. This grey one pairs well with jeans, black pants and might easily become a favorite Zoom top, as it can easily be worn over a rumpled t-shirt for a more put-together look for class.
Soft, elegant, and very packable, a classic cashmere sweater is a gift that your student will want to take with them if they're able to return to their college town for the spring semester.
Are your college kids fortunate owners of an Apple Watch, cell phone and AirPods? This 3-in-1 wireless charging station gets great reviews and will be a welcome addition to their nightstands, simplifying how these three devices get charged overnight. A charging station that takes care of multiple devices at once, wirelessly, like this is one, is one of the great gift ideas for this holiday season.
The young men in your life will love this waterproof rechargeable shaver from industry-leader Braun. It charges in 5 minutes and comes with attachments to trim mustaches and sideburns.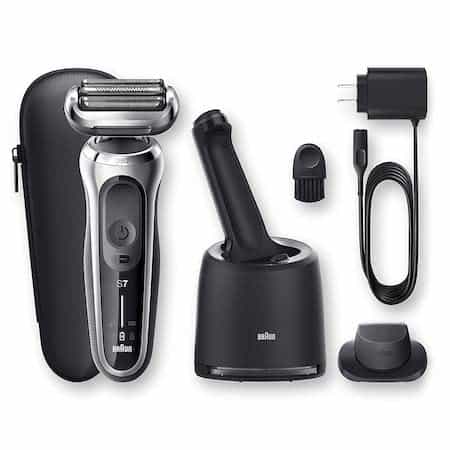 Young women who want to either straighten their hair or create beach waves will find this ceramic curling iron a fantastic gift.
A duffel bag like this one from Herschel – which comes in four colors –  would be a perfect holiday gift for your college student if they need a smallish bag for a weekend trip home. While you are on the site, click around to see all the interesting collections they offer for bags, apparel, and more for men and women.
Do your teens or older kids love avocado toast? (Don't we all??) This set will help them master the art of pealing an avocado and cooking an egg to be Instagram-ready.
For teens and college students who want a small garden of their own, this herb garden includes all they need to create their own hydroponic indoor patch of any (or all)of the following: Organic Geneovese Basil, Organic Cilantro, Non-GMO Common Mint, Organic Greek Oregano, Organic Flat Leaf Parsley and Organic Sage.
Wallet
We think that Herschel has an excellent selection of wallets for guys and girls and they offer a wide array of styles, fabric and color choices. The well-priced Charlie card case, a lightweight fabric wallet, and the leather Oscar model are two that we think anyone on your list would love.

The UE – Ultimate Ear – portable bluetooth speakers get top reviews and come in four different colors. They are sold in this carrying case which makes them an even more reliable and durable option if you are shopping for a speaker that can go anywhere and offers excellent audio quality. It is waterproof, dust proof and get, ready, it floats! There is even a button for a louder sound boost.
Do you have someone in your family who often misplaces their keys, phone, wallet or backpack? Tile is the ingenious solution and there are many options to choose from that includes stickers that sick onto important items,  a card that slips into a wallet or  a chip that can be attached to a key ring or something equally valuable.
Don't forget to check out the Grown and Flown Amazon Shop where we have all our favorite holiday gift suggestions in one place.
You Might Also Enjoy Reading:
2020 Holiday Gifts for College Students They Will Use Everyday
2020 Stocking Stuffers for Teens and College Kids that Will Make Them Smile