I have a confession to make. When my children were young, I dreaded the holidays.
This is not kind of me to say, and it doesn't match anyone's version of an idyllic Hallmark experience. But our family Christmas tradition involved three large celebrations in three different cities in less than 24 hours.
It was a marathon of drinking, celebrating, eating, driving, and unwrapping that always left me feeling exhausted, overly stimulated, and overly stuffed.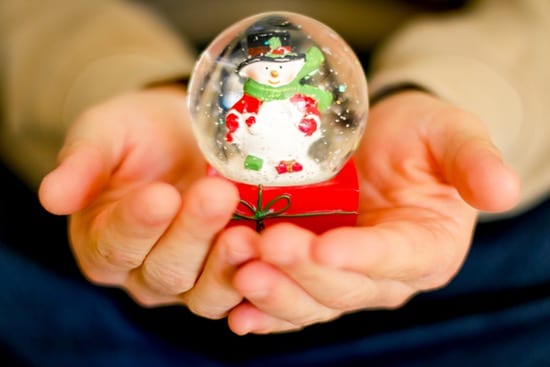 So when my children became old enough to think about sharing holidays with the families of their significant others, my mantra became, "I want to see you sometime during the holiday season, but it doesn't have to actually be on the day itself."
My kids took me seriously and didn't come home for Christmas Day
Well, like so many of my words spoken in my role as mother, these have come back to haunt me. My children have taken me seriously. So seriously, in fact, that last Christmas morning, my husband got up to work in his photo studio, my youngest, a high school senior at the time, slept in, and I found myself staring at the walls, remembering the Christmas mornings when I'd beg our bouncing children to let us sleep in until at least 7 a.m.
So I did what any newly minted mother with a nearly empty nest would do. I took a walk. It was peaceful on that walk, the air crisp and clean, and I didn't feel any pressure to be anywhere by any particular time, except my brother-in-law's house, a mere 45 minutes away, by 2 p.m. Totally doable.
Then my phone rang.
"Uh, Mom?" my youngest, her voice heavy with sleep. "Where is everybody?  I mean, it's Christmas morning, right?"
So of course, the mom guilt hit heavy.
"I'll be right there," I said, kicking into speed walking mode. "Tell Dad to get in the house and be ready to open presents."
We managed to salvage part of the morning at least, even though it takes a lot less time for three people to open presents than it does for five. And I tried really, really hard not to think of my two other children, but to concentrate solely on my remaining daughter.
I tried to focus on my daughter who lived at home
But still. I understood my son wanting to spend the holiday alone with his wife, after all they were practically newlyweds. But why was my middle child sitting in her robe in some other family's living room? Was her boyfriend's family trying to steal her or something? Didn't they know that she was our daughter? It didn't matter at all to me that I'd see her and her boyfriend later that day at my brother-in-law's. I mean, it was Christmas morning, after all.
Well, I made it through last year's holiday season, grateful to my high school senior. I mean she didn't really have another place to go, so her only choice was to hang out on holidays with her two, apparently aging, parents.
But then Thanksgiving this year rolled around. My son and his wife, new homeowners, planned to host her cousins all week. After all, the cousins were driving in from three states away. Thanksgiving dinner for them would be at my daughter-in-law's parents.
Okay.
Then my middle child was asked to go to her boyfriend's grandmother's house, five hours away. They'd be staying a few nights. And after three years of dating her boyfriend, she still hadn't met his grandmother. So she went.
Okay.
But at least I'd have my youngest home, right? Home from college for five luxurious days. We'd put up the Christmas tree, bake cookies, snuggle and watch movies. Maybe go shopping.
"Uh, Mom," she said, two weeks before Thanksgiving. "I forgot to ask off work. So I'll be home on Thanksgiving Day, but I have to go back Friday morning."
My heart sank, my voice grew small. At this point, it didn't matter at all that her university was only an hour's drive from our house.
"But don't they close the residence halls over Thanksgiving? Where will you stay?"
"No, actually, they don't.  They keep them open for the kids who can't get home. So I can stay in my room. It'll work out great, really."
Great for whom, I wondered, ending the call.
[More About How Christmas Can Be Difficult When Your Child is at College here.]
When we decorated the tree alone, I felt immense loss
My husband and I decorated the tree alone, the Friday after Thanksgiving. I wanted to be nostalgic, trying to remember the fun of our first few childless holidays together. But I couldn't help but feel an immense sense of loss.
After all, no matter how chaotic and exhausting those family Christmas times were, looking back, I see now that those were the good times. Memories were made along with the cookies and the wrapping paper messes. I miss the chaos, the fatigue, the sticky, candy-covered hands of my children, their tired eyes.
And I'm eternally grateful, that no matter how much I dreaded the holidays, I never let on to my family. All three of my young adult children speak in reverent tones about holidays past.   All three of them are close to their extended families, on both sides, which makes our empty and quiet house just a little more bearable now.
So I will continue to be gracious about sharing my children with their significant others and their families during holidays.
At least until Christmas morning this year. This year, I better darn well see some smiling faces around my tree by 8 a.m. Or else.
More to Read:
This Is What I Miss Most About Christmas Past