When I think back to last summer and our college visit road trip, I keep remembering that moment when I knew you were really leaving me. It wasn't like the first time I held you or the day you were big enough to get on the bus for kindergarten. It was so much bigger than that. I think I knew in that exact moment that I had done my job.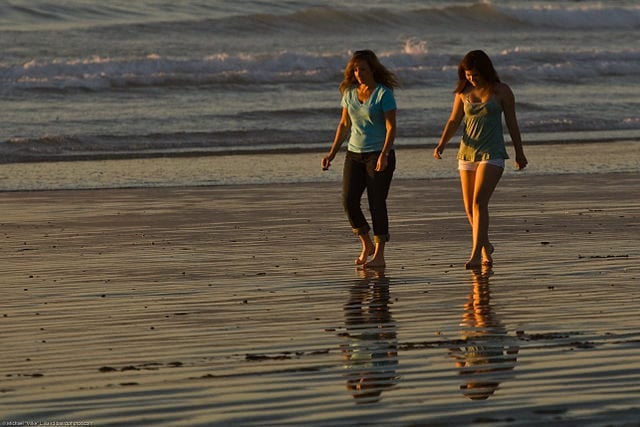 I raised a wonderful daughter who I truly admire so much. You are all of the best parts of both me and Daddy. I know, without a doubt, that you will be successful. You will achieve every goal that you set for yourself and will amaze everyone around you. I wish I could make you see how much people respect and admire you.
I hope you find your tribe in college
Since that day, I've been excited for you. I'm actually looking forward to you going off to do amazing things. I'm hopeful that you will find your tribe there and find a good balance between school and fun.
All of your life we've played the "who is the favorite"game. I was thinking about writing this letter for you and so many favorite memories came to mind. I can remember the first time you said Mama and the day that you took your first steps. I remember you holding my hand on the way to the first day of kindergarten and neither one of us wanted to let go.
Those memories are my favorites and I have so many to choose from. They are what truly make each of you my favorite kid. I admire your strength and determination. I admire your patience and kindness for others. Your smile is truly one of my very favorite things and I love nothing more than seeing you happy.
You can ALWAYS come home
I can't believe 18 years has passed so quickly. I know that you are ready for the next chapter but I want you to know that we are always here and we will always support you. No matter what, you can always come home!
They say that a Mom is only ever in one of three places…in front of you to show you the way, beside you to lend support, or behind you to catch you if you fall. No matter what the next chapter holds, you know where I'll be. Forever your biggest fan!
Love you to the moon and back infinity!!
More to Read:
College Shopping Hacks: 21 Ways to Save Time and Money 
Here are the 12 Best Dorm Ideas You Won't Want to Forget 
SaveSave
SaveSave