Last week, I talked to a high school senior as a favor to a friend. The student is not applying to Georgia Tech, so I was giving him general application advice.
We discussed prioritizing extra-curricular activities, such as putting the things you care about most and have the most involvement first. While an application may have eight, 10, or 30 lines for involvement, busy admission officers who speed-read this section may only get to third on the list. Make them want to keep learning about you by telling them clearly and thoroughly what's most important to you.
Then, we talked about his supplemental responses. Since I don't work for the schools he's applying to, I told him to research their websites, social media, and literature and pay attention to themes, key messages, and mission statements. At Tech, we focus on our motto of Progress and Service and improving the human condition.
Students applying to us will see questions along those lines or should be astute enough to find opportunities to provide connections to those concepts. Every school has these; you have to dig deeper at some places.
Insider Tip: If you can't identify what's essential to a school, then they haven't done an excellent job articulating it, or they can't differentiate themselves, or they're just not resonating with you. Any of these is a red flag.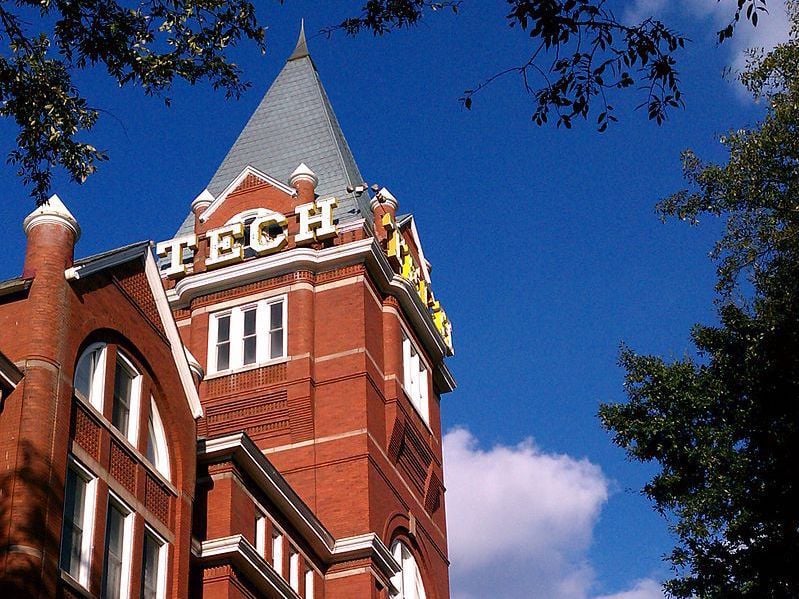 Tips about the college application essay
Finally, we talked about his essay. I'll be honest; the topic was trite (about learning through basketball and overcoming odds). Admittedly, I was packing for a trip at that point, so I was a bit distracted (and not being paid for this time or advice). But here's the bottom line: the topic doesn't matter anyway.
I've been reading essays for over 15 years. I've read for several institutions, two testing agencies, and various scholarship competitions. Conservatively, I've looked at more than 10,000 essays by now. I wouldn't be surprised if it's more, and I know plenty of people on my staff and around the country who put that number to shame.
But as somewhat of an expert, I firmly believe there is no utterly unique topic. Sports analogy about life, failure, and triumph? Heard it. Mission trip to a third-world country, including multiple transportation modes, animal crossings, and flat tires? Check. Family drama where you displayed tremendous patience, empathy, and wisdom beyond your years? Sure.
The list goes on: brutal coach/teacher turned advocate… stuck out a horrible summer job that provided valuable lessons and renewed focus and direction … beloved grandparent who moved in, built close friendships, died, but taught a lot of valuable lessons in life and death (this one often doubles as an excuse for late app submission as well)…second verse, same as the first.
As Ecclesiastes says, "When it comes to college admission, there is nothing new under the sun" RCV (Rick Clark Version). Does that mean the essay does not matter? That you should resign yourself to mediocrity? Not at all!
I think your energy should not be spent on selecting the topic. Start writing once you figure out which question to answer, meaning you have something to say or are somewhat excited to respond.
How to write a memorable college application essay
Find Your Voice
Knowing the topic won't differentiate you; it must be something else, right? This is where your voice has to be evident. And like the list of extra-curricular activities, it must be clear in the first sentence or two. I know many readers who read the first and last paragraphs and only go back if those are compelling. Otherwise, it's a dime a dozen, and the ratings are average.
Some schools will tell you that two separate readers evaluate every essay. Given the volume, staff sizes, and compressed timelines between application deadlines and decision release, that seems a blatant lie and, at best, an incredibly inefficient process.
Step 1: Read it aloud. There is something magical about reading out loud. As adults, we don't do this enough. Reading aloud to kids, colleagues, or friends, we hear things differently and find room for improvement when the writing is flat. So start by voice recording your essay.
Step 2: Do it again and Listen. REALLY listen. Is there emotion in it? Does your humor come out? Can the reader feel your sadness? Does it sound like you? If you can't tell, play it for someone you know and trust. What do they say?
Step 3: Do the Math. (What?! I was told there would be no math in the essay section.) Will your essay be noticed if 5,000 other applicants choose the same prompt and 100 choose the same topic? Does it provide specifics and descriptions of you or others, as well as the setting and moment?
Step 4: Keep it simple. Three steps are enough; once you've completed those, hit submit and move on. Sitting on your essay until deadline day will only drive you nuts. So pray over it, dance, catch a falling leaf, or whatever else you think will help, and then be done.
Your essay topic may not be entirely different or unique, but your senior year can be. Enjoy it!
You Might Also Enjoy Reading: 
Director of College Admission has 5 Things He Wants Seniors to Know