Our teens lead busy lives with school, extracurricular activities, and scrolling endlessly through their phones. But even with all that, sometimes our bored teenagers are looking for an activity that doesn't involve screen time.
We gathered creative, helpful, educational, and fun activities for that tween or teen who wants to set their phone down, walk away from the television and DO something.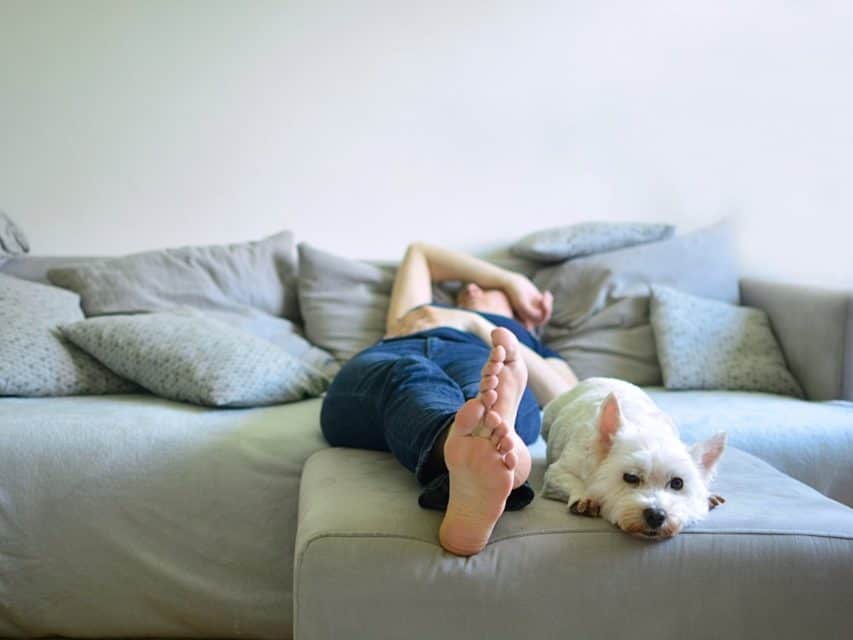 50 solutions for a bored teen
1. Volunteer
Every community has needs and every teen has something to give. Whether it is volunteering with children, animals, or the elderly, cleaning up around town, or helping at a food bank, teens can help to make their town a better place to live.
2. Get outdoors
Hiking, a bike ride, or just a long walk through nature are all restorative for our minds and healthy for our bodies. Download some maps and venture out to someplace you've never been. Teens can reset by getting out among the trees and exercising.
3. Create art
For many teens their art experience begins and ends in a middle school art class. But doing art for fun, whether it is painting, chalk, drawing, working with clay, metal or wood, can be a wonderful creative outlet. Look on Pinterest how to melt old crayons. Or just get an adult coloring book and colored pencils.
4. Explore community resources
The local library or theater may have programming, particularly in the summer for both kids and teens.
5. Learn a new sport
Many of our teens picked their favorite sports early and never again played the ones they left behind. Trying something new can be challenging and fun.
6. Play Pickleball or learn a racquet sport
The game sweeping the county is fun, a great workout, and easy enough that we can play it with them. If Pickleball isn't your thing, badminton, tennis or squash can all be picked up quickly for a good workout and lots of fun.
7. Host a dinner party
Dinner parties don't have to be just for adults. Teens can invite friends, shop, set the table, prepare the meal, and learn how to entertain, a skill that really comes in handy.
8. FaceTime with family
Grandparents, aunts, and uncles love to hear from teens and would be thrilled to get a call and catch up.
9. Build something
Woodworking with all those tools in the garage can be great fun. Starting out with a manageable but satisfying project, like an Adirondack chair, can spark a new love for putting things together.
10. Bake
The lost art of baking cakes, pies, and cookies is making a resurgence (is The Great British Baking Show to blame?) Instead of watching an expert decorate a cake or bake cookies on a YouTube video, teens can try to learn some of the intricacies of decorating.
11. Learn to knit or crochet
Teens can teach themselves to create beautiful wool items by watching videos and many local shops hold classes.
12. Hold a movie marathon
Invite a few friends over and go decade by decade watching some of the best films that were made before they were born. Grab the popcorn, comb through Netflix and discover the movie classics, Oscar winners, or old Disney movies from years ago.
13. Yoga
The antidote to screen time is the calming vibe of a yoga class. Teens can build strength and balance and learn a lifelong practice.
14. Go camping
Grab a tent and some sleeping bags and head for the great outdoors, or just the backyard for a sleepover. A night under the stars and watching the sunrise with a group of friends can be a life-long memory.
15. Learn first aid
Take a class in CPR or emergency first aid and gain some essential life skills.
16. Paint your bedroom walls or furniture
That bedroom furniture might be outdated or just too young. A bedroom makeover is a great summer project.
17. Offer to do a favor for a neighbor
Does your neighbor have a child, dog, or lawn that needs a trim? Offer to babysit, dog walk, or do some mowing.
18. Do your laundry
Make your parent's day and do the whole family's laundry.
19. Wash the family car
Wash the car even if you are not the one who drove it last.
20. Write something
Write a story, a diary, a poem, or even a college essay. Writing when it is not a school assignment can be far more fun and creative.
21. Create a scavenger hunt
Create something fun for friends, family, or younger siblings.
22. Take up a new daily puzzle
Try online crosswords, the New York Times spelling bee, or sudoko. See if you can improve your performance every day.
23. Learn ballroom dancing
It might be old-fashioned but still fun.
24. Cook
Make your family a meal. Learn a new cuisine. Learn to make something you have never tasted or a favorite that you will cook again and again. Plan, shop, cook, and clean up and begin to see why your parents complain!
25. Plant a garden
Raise flowers, kitchen herbs, vegetables, or just tidy up the backyard. Get your hands full of dirt.
26. Visit a museum
Or visit a gallery or outdoor installation. This is not a school field trip. Pick a place you love and spend your time only looking at the art that gives you joy.
27. Play a game you used to love
Frisbee golf, mini golf, batting cages, bowling, kites, ping pong, corn hole, and roller skates — jump into some of the old favorites. Throwing it back old-school can be fun.
28. Make pizza
Make pizza with all the toppings and all the fun.
29. Read
Read just for the joy of it. A novel, work of non-fiction, Harry Potter (again!), or even a comic book. Put the phone down and pick up something to read.
30. Picnic
Grab a blanket and a picnic and go watch the sunset. Climb to the top of a hill and have dinner. Bring a breakfast picnic on a sunrise hike.
31. Take photos
Use that cameraphone for something other than selfies. Explore the incredible capabilities of the cameras we have in our pockets and find the most gorgeous or interesting photos you can find.
32. Digitize your families videos
Your mom has been meaning to do this, your turn.
33. Organize old families photos
One day you will be glad that you did this.
34. Interview your grandparents
They lived in a world you will never know. Learn something about it.
35. Take some online college tours
All the information is now available on college websites, explore without leaving home.
36. Visit the zoo, planetarium, public gardens
Rest assured you will learn something new every time.
37. Visit a local farmer's market
Create an entire meal out of local foods.
38. Make homemade ice cream
Make a flavor you have never had before.
39. Try glass blowing
Or try any other new craft you have never tried before, that seems like fun.
40. Learn about money
Ask the adults in your life to explain mortgages, 401Ks, 529s, and the value of compound interest. It's an investment of time that will have a big payoff.
41. Learn a new card game
Or just have fun with some of the old favorites like bridge or poker.
42. Sew something
Repair a ripped t-shirt, hem some pants, or make a whole new outfit. Or get creative and make a quilt or pillow for your bedroom.
43. Identify the birds or wild life in your area
Go on a hike and see how many types of local animal life you can find.
44. Learn a new dance
Grab a friend, create a new routine and share it on TikTok.
45. Get out the water fun
Water sprayers, water balloons, slip and slides all cool down and hot summer day.
46. Make something out of Duct tape
It doesn't have to be elaborate, but let your imagination run wild.
47. Tie-dye
Color magic with a white t-shirt.
48. Go on an old-fashioned date
Do the dinner, movies, and milkshake afterward evening. Get in touch with the '60s.
49. Clean something around the house
Okay, we get that this is not much fun, but you will have grateful parents.
50. Day trip to a nearby city
Explore a new town/city for a day.
More Great Reading: