Have you heard? Bed decorating parties are the latest way to celebrate your teen's college choice. At first I thought it was extra (as the kids say!) and was feeding into the social media frenzy. But when it was my son's turn, I learned about the happiness and support behind all the school spirit "stuff" and am here to share the magic of the bed decorating party with you.
College bed decorating is, in short, a display of college gear and college colors with coordinating food stuffs to celebrate the college commitment, usually decked out on a teen's bed. It can also take place on a couch or chair, depending on space and budget. Think school spirit explosion.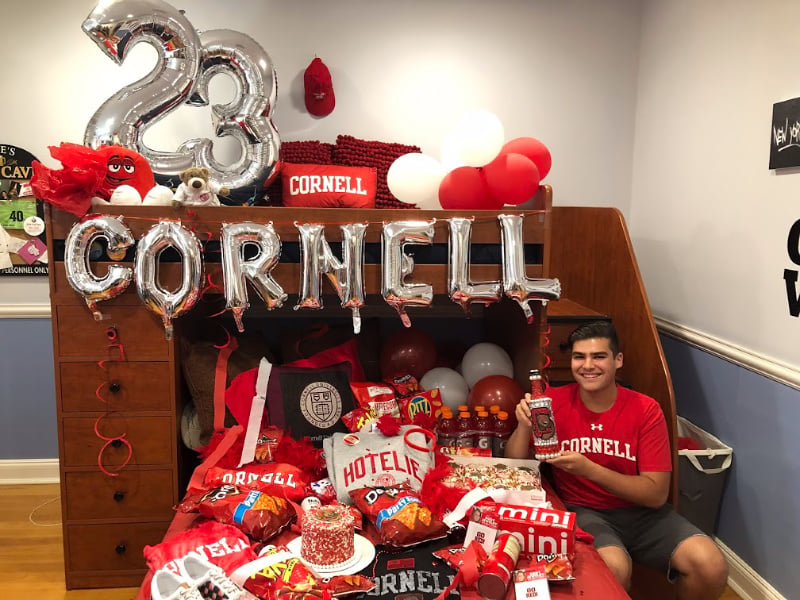 How to Throw a Bed Party to Celebrate a College Decision
Most of the bed decorating parties are for girls, but my son wanted one. Boys deserve to celebrate too! Usually a parent is involved, and I was happy to be the designated parent. Alyssa, one of my son's besties, was to be my main contact. She was accepted Early Decision and had already had a successful bed decoration, so she was the perfect friend to be in charge.
The process is quite simple: the main contact gets in touch with a circle of friends to invite them to the bed decorating. Each friend who wishes can contribute a monetary amount – $10 each, in my son's case. Venmo makes this teen transaction super smooth.
Alyssa was in charge of getting the college-themed cake and a couple of goodies online, in addition to as many red decorations as the budget allowed. Other friends brought snacks according to my son's school's red color scheme; Doritos, Coca-Cola & Takis, to name a few.
I was in charge of balloons and "extras." Fortunately, my niece had already committed to the same school as my son, so I was able to borrow branded shirts and college pillows. I rummaged through the playroom closet and dug out red feather boas. I braved the long-abandoned craft drawer and found red sparkles and assorted red foam shapes. I gathered a couple of red pillows and blankets from around the house.
I opted for the less expensive small air-filled balloons spelling out the name of the college and sprung for a large helium "2" and "3" for my son's graduation year. Another "must-have" for the decoration is the college bottle. In our case it was an empty bottle of wine covered in school-colored gems, meticulously applied by one of my son's talented friends.
The bed decorating brigade arrived 30 minutes before my son was scheduled to arrive home. It really was delightful working with my child's friends as they meticulously arranged the bed. For those of you perhaps rolling your eyes at this seeming indulgence, you're not wrong. It was indulgent. But, it was also wonderful. Alyssa and I pulled off the surprise of the century and my son was greeted by ten caring friends, all sharing in his happiness.
After the requisite photos were taken, the kids gathered around the kitchen table to enjoy the sprinkle cake and color-coordinated goodies, taken off the bed and strewn about the table. High school friends celebrating another milestone together with good wholesome sugary fun. My heart was happy.
My son's college even got in on the fun and reposted the photo to their official Instagram account. Bed decorating Instafame!
The leftover snacks were devoured that same weekend by hungry teens hanging out in my basement. The sparkly college bottle now resides in our family room, a permanent reminder of my son's new journey and great friends and memories left behind.
Whoever said you can't have your cake and eat it too clearly never attended a college bed decorating party!
You Will Also Want to Read:
Life is a Roller Coaster and So is the College Application Process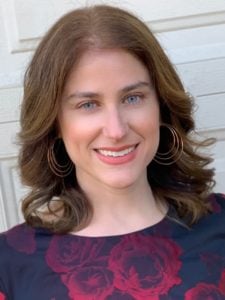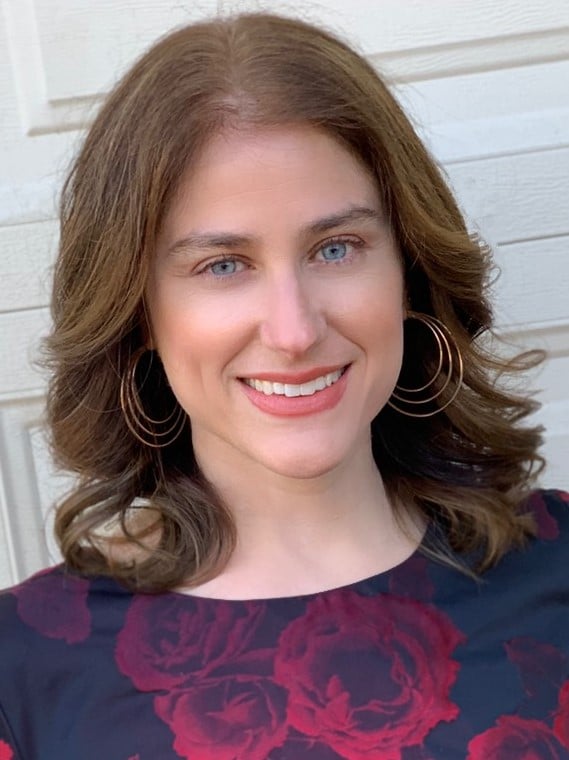 Shari Bender has authored numerous parenting articles, drawing on her experiences with her now grown children. She earned her BA in Communications from Stanford University in 1992 and currently works as Communications and Marketing Director for a large electrical firm on Long Island. Shari is a cat-loving spiritual vegan who is excited to embrace her empty-nesting along with her husband of 27 years.