I consider myself a pretty cool mom. I get highlights and wear skinny jeans. I know what "lit" means. I can text faster than my kids, and know I what all the abbreviations mean these days. I don't kiss or hug them in public (that much anyway), and I have a Spotify account. I bake lots of good treats that are waiting for them when they come home from school, too.
Oh, and the coolest thing of all? There's an Echo
 in our living room and I can play my favorite '80s music to show them I still have the moves.
All in all, I know what's going on.
And because I know what's going on there's one thing my teens will not do while they are living under my roof:  Go to a coed sleepover.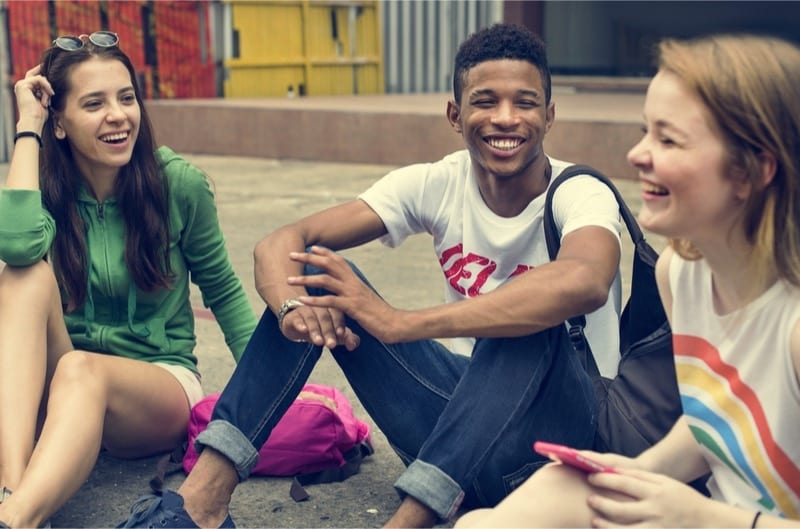 We are on the cusp of their college years and before I know it they will either be living on a college campus that may have coed dorms, or be living on their own and have sleepovers every night, so it doesn't need to happen under my watch.
As a teen, I remember some kids who were allowed to do go to opposite sex sleepovers, and while they felt super cool and like they were having fun at the time, some said then (and they've all said it as they've grown up), that they wish their parents had set some stronger boundaries. It's as if they felt their parents were dangling chocolate cake in front of them and telling them not to eat it.
This isn't about trusting your teen, it's about not tempting them with something they may not be ready for. You can know your child probably won't be sexually active, or act inappropriately but still not be comfortable with letting them share a bed, or even a room, with another teenager of the opposite sex.
With all the other things parents of teenagers have to worry about, I know many of us wish we didn't have to explain to our kids why we feel coed sleepovers aren't the best idea—we know they already know why.
But just like curfews, cars, and dating, teens are comparing and contrasting their lives to that of their peers and may feel it's not fair if their friends get to do it and they are the only kid in their class who has to sit out during an opposite sex sleepover. (We all know they aren't they only one, but they always put that on the table, don't they?)
But as far as having a slumber party with a bunch of boys and girls thrown in one room, I've taken the pressure off me and my kids by just letting them know it will never happen, I'm not changing my mind, so let's move on. When they live on their own they can sleep wherever they want, but they need to wait. This is a good time to remind them they need things to look forward to – If I let them have too much fun while living under my roof they may never leave.
While they might not like my answer, and they may not feel as cool as their friends who are allowed to partake, I handle it just like I handle all the other rules in our home: by telling them this is what works for us, and their friend's parents can do what works for them.
I've even heard the boys and girls sleep in separate rooms, and while that sounds innocent in theory, that is a lot of pressure on the parents to make sure the kids stay in their own rooms. Even in that situation, it is too tempting, especially if the one you love is sleeping two doors down, Ahem.
I don't tell my kids I think anyone is wrong for hosting, or going to, a coed sleepover—there's no parent- bashing in my house. I also let them know it's not because I don't trust them. Instead, I tell them it's about me, because it is– I am not comfortable with it and if I allowed them to do spend the night in home where I wasn't comfortable with the setup, regardless of what it was, I wouldn't be able to sleep and they all know how crabby I get when I don't sleep well.
Our teenagers see their friends all the time—during school, at after-school activities, parties, the movies, they don't need to be spending the night together.
Related:
Dear Son: Puberty Is Not An Excuse To Be  A Jerk.
Best Graduation Gifts for Your Teen's Friends 
SaveSave
SaveSave