There was a dance at my son's high school last week and he had no interest in going. He's quit all team sports — he played them all in elementary school — and he doesn't mind being home on a Friday or Saturday night even if his good friends are getting together.
He is a social person and enjoys hobbies, but as he's gotten older, many of the things he enjoys doing, things like lifting weights, researching different exercises, and skateboarding, seem to be solitary activities. He seems to prefer it that way.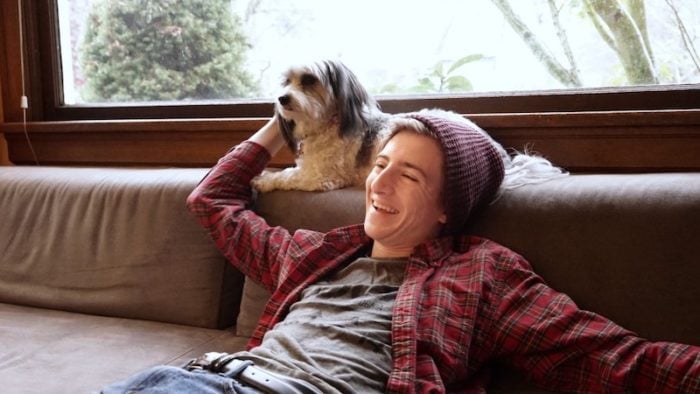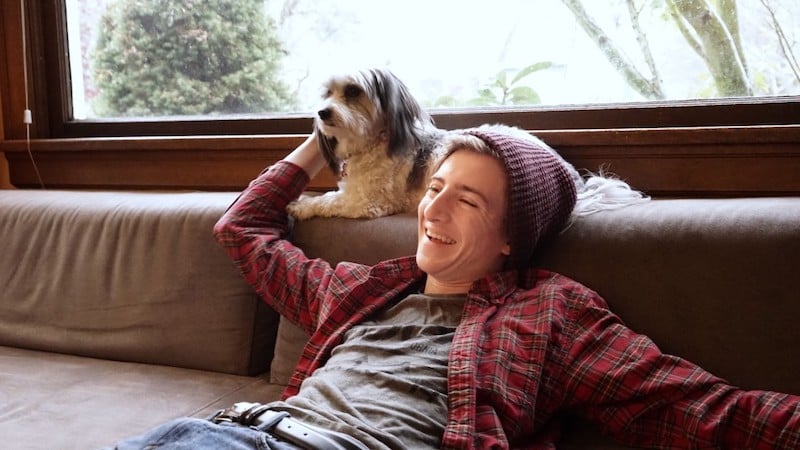 My son enjoys spending time alone
In his early teen years, he began to feel spent after school. I blamed it on a huge growth spurt but it's been over two years since he's grown so it can't be that.
He likes to work out and rest after school. He's not interested in joining any committees, clubs, or being included in every social event.
And while I know the fact he doesn't suffer from FOMO is a good thing, I can't help but worry if he's missing a little too much.
I've encouraged him to keep playing sports and he fought me hard — in the end, I gave up and figured it was best for him, and the team if he took a break. I was secretly hoping he'd miss team sports, but he didn't.
We've all been in a place where we thought we knew what was best for our kids, such was the case when I signed him up to coach kickball for his younger brother's team. Let's just say he was furious at me for making this kind of commitment for him. He and his brother fought many times during the season.
That was when I decided to stop pushing so hard and let my son make his own decisions. My volunteering him to do things because I was afraid his childhood was going to pass him by backfired. The 5th and 6th graders who just wanted to kick the darn ball around and have a fun afternoon sensed that my son didn't want to be there, and they deserved better.
I encourage him to spend more time with his friends and I always let him know that I'm available to drive him places. He also knows that he can have his friends over whenever he wants. The sound of my own voice makes me cringe; I've repeatedly told him that these years between being able to hang out with his friends, sans parents, and adulthood are so fleeting that he should live them up.
My son is an introvert
The truth is, my son doesn't give a damn. And as he matures, I'm starting to see that he is naturally an introvert. He likes to be alone and think, and he doesn't need to be invited to every party, go to every dance, or see every game with his friends.
He's okay, in fact, he's more than okay with how he spends his time and I need to be okay with it as well. He does better when he's had his fill of alone time. He likes order and routine and I have to admit something:
So do I.
And when I see that my son would rather stay in on a Friday night and not have to "people," and how he'd rather hit the gym, FaceTime with a friend, and then watch a few episodes of "The Office," I know where he gets it.
I've been this way since late in my teen years. Like him, I was finding myself and I didn't thrive if I was involved in too many extra-curricular activities. Instead, I shrunk when I was overextended.
There are so many opportunities for our teens these days and that comes with an overwhelming number of choices and with the pressure to try it all. Honestly, many of our kids just want to be teenagers. They want to take one day at a time, and not have a parent telling them that time is running out and they are going to have some life-long regrets if they don't go to the dance or join the student council.
My son is doing what makes him happy right now, and that's truly been my goal during this parenting ride: to have my kids take care of themselves and not worry about fitting in or about what everyone else is doing. I want my kids to feed their souls first.
Our kids' unhappiness is what makes us worry. That's what keeps us up at night.
But, my son is happy. He's happier than he was when he was playing sports and spending lots of time with friends. As long as he's happy, it doesn't matter what I, or anyone else, thinks.
You Might Also Enjoy:
Hey, Parents, Teen Dating Isn't What is Was in the 90s