Dear Teenage Son,
I know you are going through a lot of changes that you don't have any control over. I realize your days of running around with your hair on fire telling me about every detail of your life (including your bowel movements) are long gone. And I also know how annoying it is when I tell you how much I miss those days: the snuggling, the requests for me to play with you, the times you would sit on my lap and ask me to read story after story after story.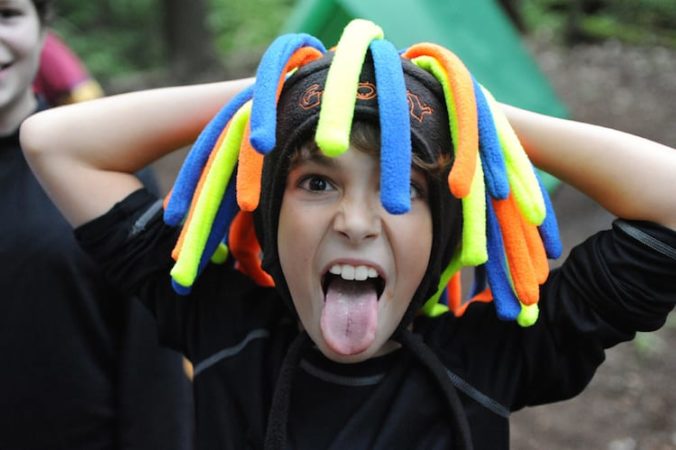 I know you don't want to hear it, you pull away, you are changing so fast, and many days you are trying to figure out who you are and what you want to be. I get it. You have a lot going on these days and when you throw puberty into the mix, things can feel confusing.
It wasn't long ago when I was a teenager myself, feeling all of the things you are feeling now (don't roll your eyes, it wasn't that long ago) and I remember the mood swings. I remember wanting to shut my parents out. I remember thinking I was cooler than thou (Oh, you should have seen your mama back in the day with my peg legged jeans and rugby shirt), and I didn't realize the adults in my life actually did know what they were talking about. They wanted to help, they knew better than I did. But I thought differently then, I was short, I was snippy, and sometimes down right rude.
So I feel you, son, I know you don't want to be touched, coddled, or told what to do, but you are in fact still a boy, my boy. I know you want some freedom and most of the time can't explain why you feel as moody as you do, but I am gong to tell you something: it doesn't mean it is acceptable to act like an ass. My job as your mother is to set boundaries.
Believe me when I tell you your teachers will remember if you disrespect them. I think we can both agree the last thing you want when you stroll into town with your five-year-old one day and run into Mrs. Brown, your seventh grade English teacher, is for her to say," Oh you. You caused so much trouble in my classroom, I was so ready to have you leave."
And you certainly don't want other parents to view you as someone who wasn't polite, especially if they have a cute daughter that you may want to date someday.
I know you see me struggling a bit with my "new son" but I know your job is to sort things out for yourself and not worry too much about how I am dealing with the fact you are growing up so fast and doing what you should be doing: finding your voice and settling into your life. But when I tell you to straighten up and fly right, and get your attitude together, I am doing it for your own good. Your whole life you will have to deal with people, and bad mood or not, your life will be a lot easier if you learn how to do it in a respectful way now.
Yes, I know your mood swings are real, but no, they are not a get-out-of-jail-free card and I won't let you use them as an excuse to be a jerk.
One day you will realize I am not trying to ruin your life, and I am not too strict. I am raising you. I know you don't believe it now, especially on those days you have pushed me too far and I take away your phone, or don't let you hang out with your friends, but you will thank me one day. And I kind of can't wait.
Related:
In Four Years My Eldest Son Will Be On His Own
Dear Mom Of Young Children: These Days Will Disappear
10 Reasons Why All Kids Need Good Manners 
Photo credit: EaglebrookSchool