I'm about ready to send my third child off to college. We have spent well over 2 years researching and visiting universities. We spent the summer shopping for dorm necessities and completing the "to-do" checklist for incoming freshmen. We've planned, prepared, discussed, advised, and sent two siblings before him. We've been counting down the days, all excited for this next chapter to begin.
Then, 10 days before freshman move-in day, my son looked at me through red, blurry eyes and said:
"I can't do this."
"I'm not ready."
"I'm scared."
"What if I get lost?"
"I don't know what I'm doing."
"What if I fail?"
"I'll be all alone."
<GULP>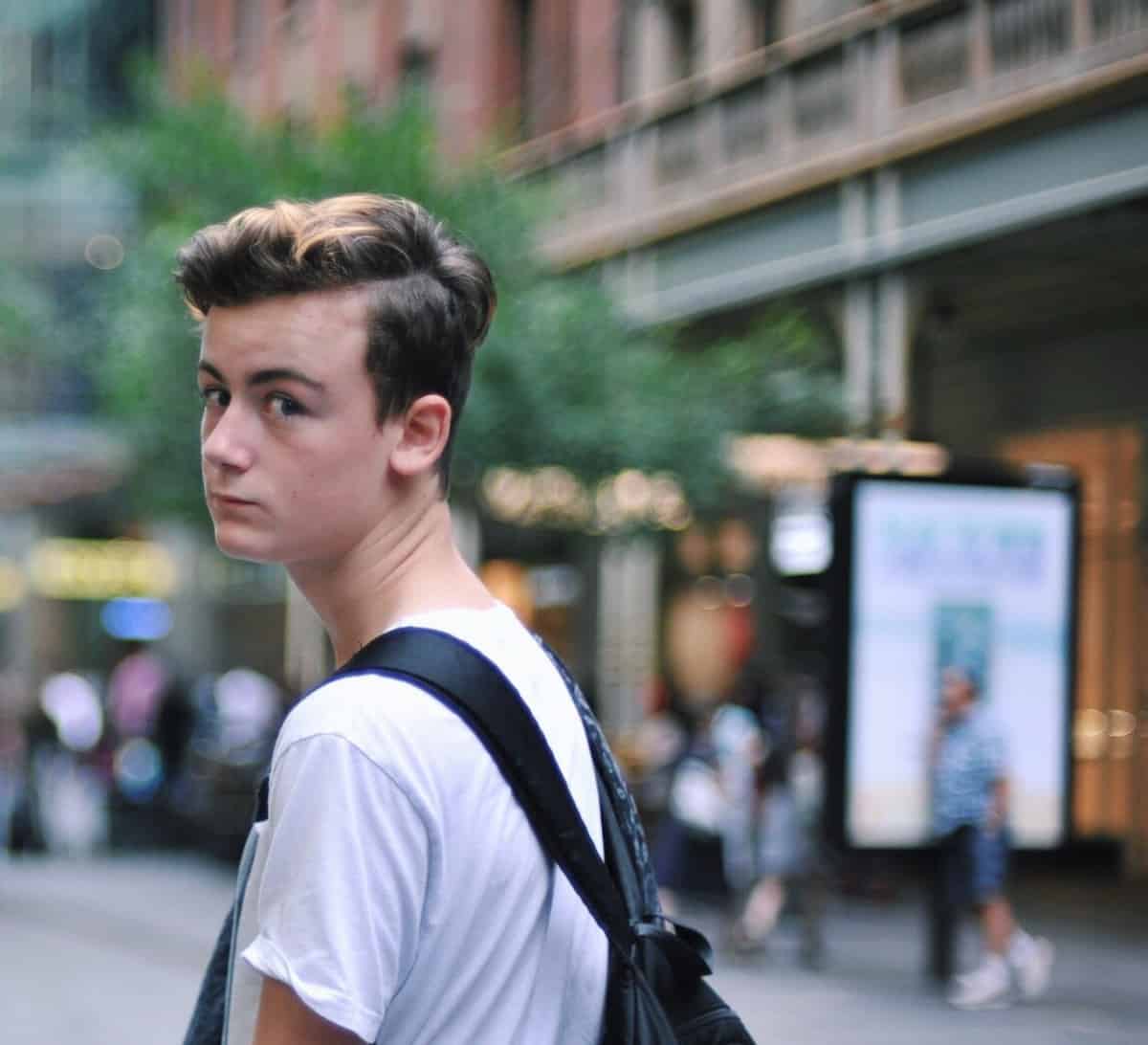 First-year college students often need reassurance from their parents. (Twenty20)
At that moment as I held my 18-year-old child, I had a flashback of him being 5 years old, getting ready to start kindergarten. The same fears and anxieties had been expressed before. This was nothing new, and yet, it felt different, larger, bigger than the room. Blinking back my own tears and saying a silent prayer to God to give me words of wisdom and truth, I replied…
7 Ways to Respond to Your Student's Fears
1. YOU CAN DO THIS
With every ounce of my being, I told him I believed he could do this. He spent 13 years in school reading, studying, taking exams, all preparing him for the academic load he was about to face. Would it be different? Yes. Harder? Perhaps. Doable? Definitely. But self-confidence isn't something a parent can wrap up with a bow and give to their child. Darn! They must find it within themselves. Dig deep, son. It is there.
2. YOU ARE READY ENOUGH
It's moments like these when I question whether I've done enough as a parent. Have I prepared him enough? Have I taught him enough? Is his faith strong enough? Truth be told, there's always room to grow. There's always a lesson to be learned. But I do believe for today, yes son, you are ready enough.
3. BE BOLD. BE COURAGEOUS.
Stepping out into the world as a young adult, for really what is the very first time, is scary. You are about to begin an exciting journey in a new city, meet new people, and experience new adventures. Know that every single college freshman, no matter how put together they appear, or how cute their dorm room is, or how outgoing they are, are all scared.
It's time to step outside your comfort zone. Be bold. Be courageous. And know your roommates, your suite-mates, your classmates, your floor buddies are all feeling exactly the same way.
4. NOT ALL WHO WANDER ARE LOST
When I first moved to Atlanta more than 20 years ago, I would drive for hours and hours until I got myself lost, on purpose. Then, I would try and find my way home. Sounds crazy, I know. And these were the days before cell phones and GPS. Instead, I used an atlas,<cough, cough> street names, landmarks, and an occasional gas station attendant to all help point me in the right direction.
Sometimes it's necessary, and even fun, to get lost.  You'll stumble upon new places to eat, cool shops, and fun new hangouts.  So be confident in your ability to get back on the right path. Get lost, on purpose, with a friend, and always know home is never far away.
5. TAKE COMFORT. NONE OF US KNOW WHAT WE ARE DOING
Whether it is the first day of school, college, marriage, parenting, a new job, a new opportunity… None of us know what we are doing! Honestly, we are all just bumbling around trying to figure it out from day to day. But when you really need sound advice or clear answers, ask!
Ask your teachers, advisors, RA's, department heads, friends, parents, or Google! Just imagine college and life as one giant search bar. Don't be afraid to ask questions and seek answers.
6. OH BUT, WHAT IF YOU SUCCEED?
It is almost certain you will fail at something: an assignment, a test, a class, a missed deadline, a conversation, an audition, a performance, a job. But through every failure, there is wisdom to be learned. The failure is not in the act itself. Failure is not learning from it and moving on. Trust your strength and the core of who you are, and get up and try again. It's all any of us can do.
7. DON'T CONFUSE 'ON YOUR OWN' WITH 'ALONE'
Ouch. This one stung as I'm all too familiar with the feeling of loneliness. But there is an inherent difference between being 'on your own' and 'alone.' Yes, you'll be living your own life, eating what you choose, staying up as late as you want, and making your own decisions. For the first time, I won't know where you are every minute of the day. And that's okay.
You'll be meeting a new tribe of friends who will walk with you during this part of your journey. But, I'm never more than a phone call, a text, a drive away. You're on your own, but never alone.
As college move-in day continues to creep forward, it is likely my son will continue to struggle with these fears and anxieties. But I'm proud of him for having the courage to speak them into existence. In doing so, he has claimed his voice and challenged his fears. Let it propel him into a successful semester, one day at a time.
Posts You'll Also Love Reading: