With two sons out of the house and a daughter in high school, my husband and I find ourselves in an "almost empty nest." The transition has been gradual – which is helpful emotionally but can be deceiving at the same time – we need to remind ourselves that we still have work to do.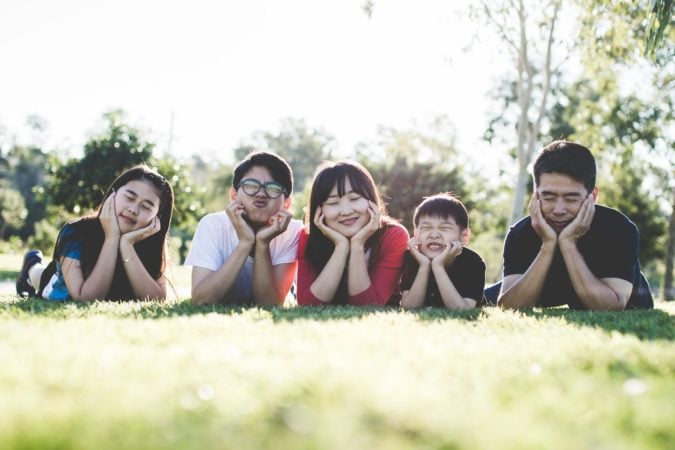 It's hard to get teens to spend time with you
Teenagers have friends and cars and girlfriends and boyfriends and jobs. They don't need your help with homework – thank goodness because math gets really, really hard! They are home less and away more. You see them becoming the people they are meant to be and it is exciting. You slowly let go. They slowly let go.
Both parents and teens get a taste of freedom (and it tastes good!) but our work together is not yet done. Through this transitional phase, a mistake we found ourselves making – again and again – was not "forcing family time."
In our experience, a night at a friend's house would turn into two. An afternoon shift at work would feed right into a date. Before we knew it, our kids would be gone for extended periods of time that we hadn't anticipated. It usually snuck up on us. The kids would ask to do something, then text or call with new plans. It felt harmless. We were happy they were independent. Happy they had friends and activities they enjoyed. We stopped being our vigilant of family time in the name of embracing their transition towards independence.
We were wrong.
We forgot that while they are heading towards adulthood – they are not there yet. They want to be independent but they aren't quite ready. They aren't fully equipped. They still need us. While letting them go, we also need to keep them close. Now, I realize this is not an easy task. Trust me. I get emotionally exhausted begging my kids to spend time with me. It hurts my feelings when I have to convince them that their family should be a priority.
It's easier to let them my teens do what they want, but these parents insist on family time
It makes me bitter and petty. It is much easier to let them go do whatever it is they want to do. Out of anger and frustration, I have definitely made that decision – and definitely regretted it later.
We found that the touch point of family time helps reset our kids to their core values.
Too much time without this connection often ends in bad choices. Almost every time our kids have done something out of character – something they regret, it was after an extended period of time away home – away from that connection with family. Friends have a powerful influence over teenagers, but so do parents.
It is hard to resist the urge to conform. Force family time to remind your kids what is important to them, what choices are right for their future, and what decisions will best support their goals. We only have a small window of opportunity to shape our young people into the kind, caring, loving, empathetic, best person they can be. If we don't spend enough time with them, we can't help them become the best version of themselves.
The party after the football game will be fun but it is not going to make them a better person. A part time job delivering pizza will teach responsibility but it will not teach them to respect themselves and others. Attending school is essential but it will not instill the life lessons that only family can offer. As parents, we are the people most deeply invested in our children's long term well being. We need time together in order to play an active role in their personal growth and development.
Spending time as a family is good for teens and their parents
Spending time with family creates opportunities for our kids to find themselves and be themselves. They are able to relax into the unconditional love of their family. Much of being a teenager is trying to fit in. It's hard work and incredibly stressful. It's nice to be with your family where you don't have to try so hard. At home, our kids are loved and appreciated. They are able to find their true self – and practice being this true version of themselves – within a safe and loving environment. This time to practice will help reinforce their definition of self as they move out into the world.
We have also found that when forced to spend time with us, our kids remember that they actually like us. They remember they enjoy our company – that they are lucky to have us. This is a great feeling for us and for them as well. It may be short lived – so don't be disappointed if they quickly forget how wonderful you are – just enjoy the moment and know you are awesome.
Soon enough our kids will be off and on their own. Ultimately, they will miss this time together. Whether they know it now or not – we know it. We know they will miss us. So we need to cherish (force) this precious time together. Someday, they will be thankful we did. When looking for these opportunities, choose time together that reinforces your priorities as a family. For us, that is eating a healthy dinner at home. For you that may be going for a bike ride, watching football, going to a movie, playing a game.
Try to choose an activity that reflects your values as a family. Don't ask for too much – too often. On the flip side, don't just take what you can get – as tempting as that is. Choose wisely and with intention so your child understands why this time together is important to you and to your family.
Again, none of this is easy but I try to remind myself that I am the mom and being a mom is
never easy. This is part of my job. I can "take it for the team" because I know in my heart that time with family will make my child happier, healthier (have you seen what kids eat away from home?!?), braver, stronger, more loving, and more connected to their true self.
What could be more important? Apparently, not my pride because I will beg with the best of them to make it happen. If you are going to pick your battles, pick family time – it is always worth the fight.
You Will Also Enjoy:
The Hardest Part of Parenting is Watching our Teens Make Mistakes
Hey Parents, Teen Dating Isn't What it Used to Be in the 90s