Recently, my husband and I were discussing the holidays, specifically gift shopping. The conversation went something like this:
Me: "What should I get for your mother/father/sisters/assistant/kids/kids' teachers/office Secret Santa/mail carrier?"
Him: "What do you want for Christmas?"
Ladies, you are the MVPs of holiday shopping. It's hard work carrying the mental load of remembering sizes, preferences and what your teen said she had to have six months ago.
Guys, listen up: we appreciate the gesture of asking what we want for Christmas but what we really want is for you to go out and buy it without any help from us.
Just being honest here, gentlemen.
And, while we'd love you to plan a weekend getaway, complete with concert tickets, spa treatments and lavish gifts on our pillows, we know that's probably out of your wheelhouse (and budget).
So, take a look at this list of holiday gifts for moms and buy us something we'll love.
2018 Holiday Gifts for Moms
Note: We receive compensation from purchases made through some of the links in this post. 

All we want for Christmas is for our feet to be comfy and these wool sneakers will keep the spring in our step all year long. And, as we are running our errands in these sneakers, we will think of you with love, darling.
Santa, baby….slip a cashmere sweater under the tree for me….sing it with me, gals.
We can't clean up one more strand of dog hair so we are going to need you to buy us this little gift from the vacuuming gods.
All "moms never have time to shower" jokes aside, there's nothing better than a fresh, warm towel right out of the shower. Well, except for one of your big bear hugs, honey. But, you'll never be as soft as warm terry cloth, just saying.
These shoes are cute, lightweight and they come in every color under the sun. Oh, and they are made from recycled water bottles so you are saving the planet while you save our toes from shoes that pinch. You are the best, sweetie!
Yes, we know we spend too much money at Starbucks. We'd be happy to make a compromise if you buy us this cute milk frother. And by "compromise," we mean we'd be thrilled if you made us a cup of coffee with this cute milk frother and stopped complaining about our Starbucks bills.
With the Apple Watch, your "Sorry, hun, gonna be late!" text will come right to our wrists. Winning! Amazon sells the Series 1-3 and here's where you can buy the Series 4. 
Admit it: we will look totes adorbs in the aisles of Target while we sport this leather bag. You want us to be happy while we are having our spending accidents, right, Snookums?
If we have to drive your kids to school at the crack of dawn during the dreary dark winter hours, an automatic car starter will make it easier, dear. Trust.
With this nifty kit, you can officially find out if your wife is in fact, "acting just like her mother."
Yankee candles are nice, guys, but Jo Malone candles say, "The house is a mess but you can ignore it because it smells fancy in here."
We promise we won't use these to ignore you when you ask us if we want to watch a NASCAR race with you. #WeAreLying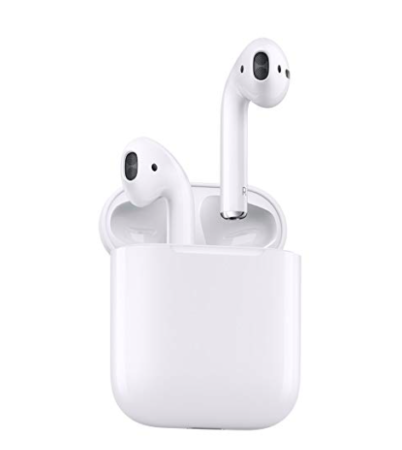 If we are going to have to walk the dog in the rain, we may as well do it wearing cute boots, don't you agree, honey?
Admit it: this is cheaper than actually taking us to the Ritz Carlton for the night. And total bonus: we'll let you sleep on it, too. But only if you don't snore.
For the amount of time we spend in the car driving teens from sports practices and dance recitals and to social events, we really deserve to listen to the music that will embarrass our teens the most.
I'm not saying we want a weighted blanket to keep you guys from warming us up, I'm just saying this one would be perfect.
These votive candle holders are gorgeous and we want all of them. Please and thank you.
Just in case you are going to come through with that surprise trip to Paris, these easy to carry and oh so comfy shoes will be perfect in our stockings. Oui, oui, merci!
Related:
2018 Holiday Gifts for Her That She Will Love
Awesome and Super-Popular 2018 Holiday Gifts for Him