Want to give your college kid a hand in making the transition from student to young professional? Here are 22 presents that make perfect college graduation gifts.
For the parents of college seniors, a huge hat tip to you, as your kids near their academic finish lines. While you make plans for the big day, your offspring are turning their sights to life after college, beginning their careers (fingers crossed!) and moving into a their first post-grad apartment. Here are our favorite gift ideas that will help them along their way to adulthood.
 College Graduation Gifts
New Furniture and More 
Furnishing a first grownup space can be daunting for many college grads, who may only have odds and ends to move into a new apartment. Check out the world's largest furniture retailer, IKEA, for easy-to-assemble, well-designed and well-priced pieces. With a clean modern sensibility everyone can enjoy, IKEA's range of furniture and home furnishings – living room, kitchen, bath and bedroom –is perfect for anyone creating a new "home away from home".  The new IKEA Gift Registry offering is great for graduates who can pick out exactly what they want, while also making it easy for gift-givers too!
Words of Inspiration
Parents may want to coach their kids after college graduation but may be at a loss for what to say that is truly helpful. Instead, hand your grad a copy of newly-released Freshman Year of Life: Essays That Tell the Truth About Work, Home, and Love After College
. Here are 38 stunning essays written by top millennial writers who reveal the challenges met and disasters overcome during their own first post-college year. Excellent and insightful!
New Shoes
If you have not yet heard about Allbirds, let us introduce you to your new favorite shoes. Made from superfine New Zealand merino (the softest wool on earth) Allbirds are unbelievably comfortable, lightweight, perfect for every day, amazing for traveling, and, in a word….adorable. The lace-up Wool Runners have been super-popular with the college grads we know (and love) who wear them at work or when catching up with friends over dinner on the weekends. They are the most versatile shoe we have ever found.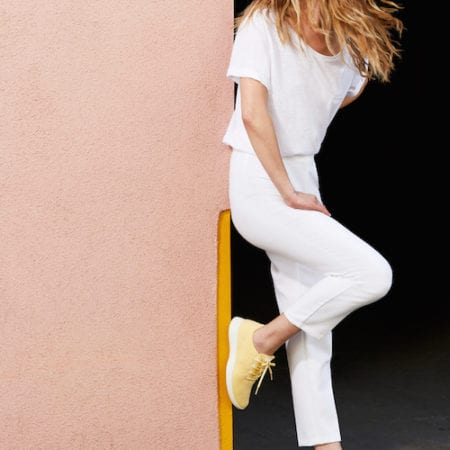 Jewelry
Giving an elegant piece of jewelry to mark this milestone is THE classic college graduation gift for a young woman. British designer Monica Vinader
 makes gorgeous slim bracelets that would be a perfect present for your daughter. (Engraving, gift wrap and shipping are all FREE.)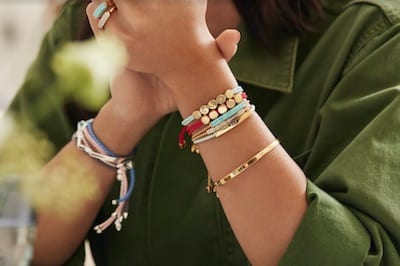 Digital Assistant
We have tried Google Home, Alexa from Amazon Echo Spot and are super-excited about the Echo Show
 shipping in late June. Whether your grad is looking for the news, weather, a favorite playlist, or a sports score, the answer is just a shout away.
Felt Laptop Sleeve
Elegant and functional, this charcoal felt sleeve will help protect a laptop and is stylish and well-priced, too.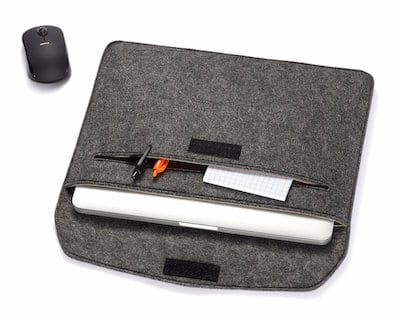 TaoTronics Garment Steamer
An easy way to get rid of wrinkled clothes, adding the right amount of polish.

Roku Ultra Streaming Media Player
With access to 3500+ paid or free channels, your kid will have loads of choices when they come home after a long day of work.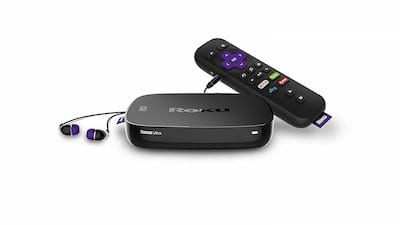 Leather Tote 
Not-for-profit Feed has been fighting world hunger for more than nine years. These bags are stylish and every purchase helps feed children around the world.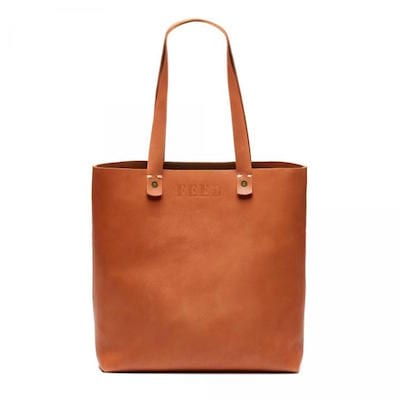 Stitch Fix
Consider giving your son or daughter a Stitch Fix Gift Card
. Stitch Fix is a personal styling service that sends a collection of five items of clothing tailored to the needs, body type, and budget of the recipient. There is no obligation to buy what's sent and shipping is free. This could be a great way to help jump start a professional wardrobe for your young adult.
Upgraded Linens
Time to upgrade your grad's bedroom with a new set of sheets and we are big fans of Brooklinen, a company that has garnered great press for their excellent quality products. A gift for a your kid's new apartment will be a welcome replacement for their college-era bed linens.
Backpacks for Laptops
It's hard to beat the practicality of a backpack for a work bag and we like this backpack laptop bag
 that's sized right for a laptop.
Apple World Travel Adapter Kit
One essential addition to a new office is a phone charger. If your kid will be traveling internationally, consider this set of chargers as a graduation gift.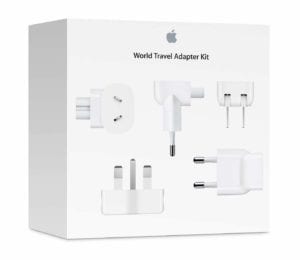 Home Facial
Expensive facials are not in the budgets of recent college grads so consider getting a Clarisonic Facial Cleansing Brush System
 so your young adult can treat their skin to an at-home cleansing.
Watch
We are big fans of this new Detroit-based manufacturer.  The watches are more expensive but have classic designs and beautiful leather bands.  Take a look at this one: Shinola Leather Unisex Watch
.
Professional Attire
Here are five stores that offer discounts to college students. Consider a gift card this spring while their student ID is still valid.
J. Crew –  15% off in-store purchases when they present a valid school ID at checkout.
BananaRepublic
– 15% off full-priced in-store purchases with a valid student ID.
Dockers.com – students can save 20% online when they register and verify their status.
Madewell – 15% off in-store purchases when they present a valid student ID.
Brooks Brothers
15% student discount in stores
@GrownandFlown We are delighted to offer a 15% student discount in stores with a student id. Kindly let us know if we can assist further.

— Brooks Brothers (@BrooksBrothers) February 20, 2016
More Clothes 
Uniqlo has well-priced classic clothing for men and women and is an excellent source for new work clothes.  
Toiletries Bag
The size and hanger on this cosmetics travel bag, the, SEPHORA COLLECTION The Excursionist
, makes this one a top pic when counter space is at a premium.
New Duffel 
A new gym bag can be a motivating reminder to your grad to make time to work out. Consider adding a gift card for a series of spin or barre classes to this Nike Duffel and they will be perfect graduation gifts.
Bluetooth Headphones 
Wireless headphones are on our kids' wish lists this year and might be an added motivation to help your grad get to the gym. Check out these Phiaton Earphones

Isn't it time for your kid to have their own account?
Memberships, Classes and Tickets
Experiences make wonderful gifts so consider treating your son or daughter to a membership to a gym, museum in their new town or tickets to a game or concert.
For More Great Gift Ideas Check These Out:
NEW! Grown and Flown Top Picks for Teens and College Kids – Perfect for Holidays, Graduation and Dorm Shopping
Note: We make a small amount of compensation from purchases made through some of these  affiliate links.