The first time I visited one of my sons in college was a wonderful and awkward experience. He was thrilled to see us (thank goodness), and I held back tears of joy at seeing him for the first time since dropping off six weeks earlier.
But we were on new and unsteady ground. This was my first visit to his world, and I was unsure how to proceed.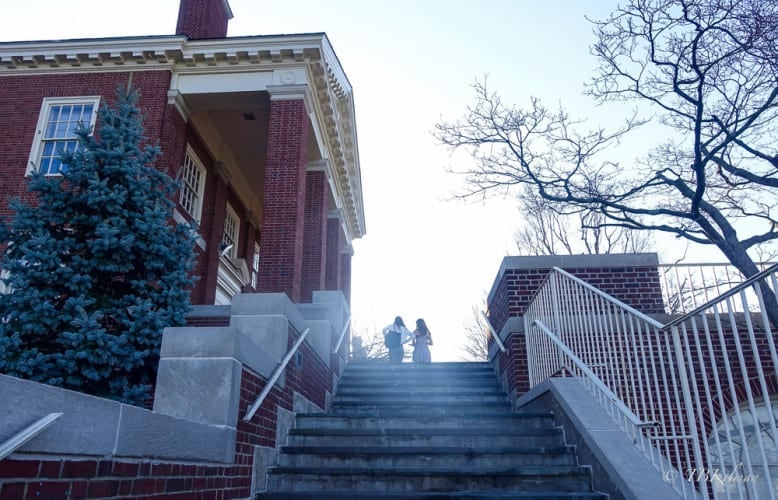 Do's and don'ts of parents' weekend (and anytime you visit your teen in college)
DO show up bearing gifts. Nothing makes a parent more endearing than showing up with local treats, homemade goodies, or fun and foolish items that can be shared with roommates or new friends up and down the hall.  
DON'T visit the dorm room or risk being overcome with the urge to straighten, clean, and restore the surroundings to their move-in day condition. If you foolishly visit the dorm room, stay away from the bathroom — just a word to the wise.
DO use this face-to-face visit to tell your almost adult child how proud you are of her journey and the initiative she has shown — no child tires of hearing of their parent's pride. This was a chance to say some heartfelt things that were swept away in a sea of tears at drop-off a few months earlier.
DON'T assume that everything is going perfectly well. College life is complex and, as one of my kids put it, "a time of high highs and low lows." It is all too common for college students to be swayed by other overpowering social media influences into believing everyone else is managing their life better.
DO listen, without interruptions, to the challenges of academic life and the pressure of social life in college. Without the many distractions of home, this concentrated time is a chance to hear how your college student is faring.
DON'T offer platitudes and say that everyone goes through this adjustment process.
DO offer constructive advice, compassion, and parental support. We are not here to help our kids solve their problems but to help them figure out solutions.
DON'T show up without a plan for spending time on campus. Your teen may think you will "hang out." You do not want to hang out in that dorm room.
DO plan something your family loves to do together that reminds everyone of your shared interests and attachment. It can be movies, museums, special food, religious services, or sporting or cultural events.
DON'T draw out the visit. It is always best to leave our kids before they tire of us and have them want us to return.
DO leave a little something when you go. A simple token like a note, a gift card to treat the roommates to a pizza or frozen yogurt, or a new pair of gloves will remind your child that he is loved long after you are on the interstate back home.
DO plan to attend an on-campus event, show, or game, as it will give you a better sense of college life.
DON'T let your college student act like they are still in middle school and embarrassed that they have parents.
DO remember that this departure will sting a bit as you drive away. This is not the big bad punch in the gut that drop-off might have been, but walking away from those we love is never easy.
DON'T be unprepared for this goodbye.
DO let your college student know your expectation that she will make the most of these four years and should not squander the precious opportunity she is so fortunate to have been given.
DON'T use this as an opportunity to nag about not calling or spending too much money; there is time and phone calls for that later.
DO take selfies, okay, maybe just photos. Although it might make you feel like a tourist, these will give you many happy moments from the day after your visit.
DON'T let your kid make faces. Remind them that you put just a bit of effort into getting them to this moment and that you are asking for a nice photo in return.
You Might Also Want to Read:
6 Things You Shouldn't Do as the Parent of a College Student
SaveSave