Here is the most comprehensive list of stores that sell dorm bedding that we could find; they had to stock twin xl sheets to make the cut, and many stock other dorm essentials, too. 
Your teen might want to visit a store to feel the fabric choices before they make a decision. It's also best if new bedding can be laundered before packing. But if their (and your) preference is to decide on what to buy online, you have dozens of sites to choose from.
Note: We are a reader-supported site and receive compensation from purchases made through some of the links on this site.
Dorm bedding accessories we love
Pillow – Your teen can bring one from home or you can treat them to a new pillow, like this one that gets top ratings from Nest.
Oversize pillow – There are typically no headboards on dorm beds and it's much more comfortable to have a big pillow, in addition to the one your teen will sleep on.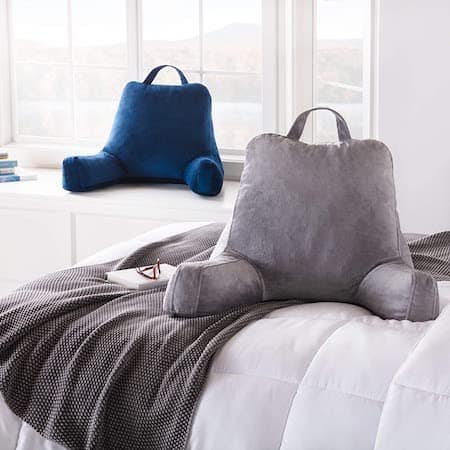 Mattress topper – Dorm mattresses are slabs of thick foam covered in industrial strength vinyl – not the best combination for comfortable sleeping.  An egg crate topper, featherbed, or something like this Natural Laytex Mattress Topper (which gets great reviews) will make a huge difference in how comfortable your teen will be as they adjust to sleeping in a dorm room this fall.
Mattress encasement – Not only are college mattresses uncomfortable but they have been slept on by countless other kids, ewww. A mattress encasement zips over the mattress and topper, creating a much cleaner environment for the brand new sheets to go over. This Allerease encasement has a bedbug barrier, is waterproof, dust mite and allergen proof, too.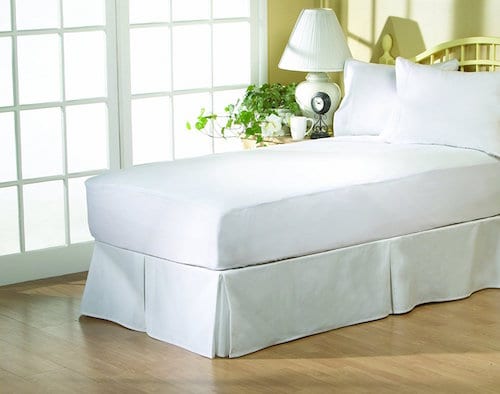 Project Repat T-Shirt Quilt – A personalized quilt made up of memories from home is one of our favorite freshman dorm ideas.  We have only heard wonderful things about Project Repat and, when you sign up for their emails, you will be notified of the promotional deals they offer all year long.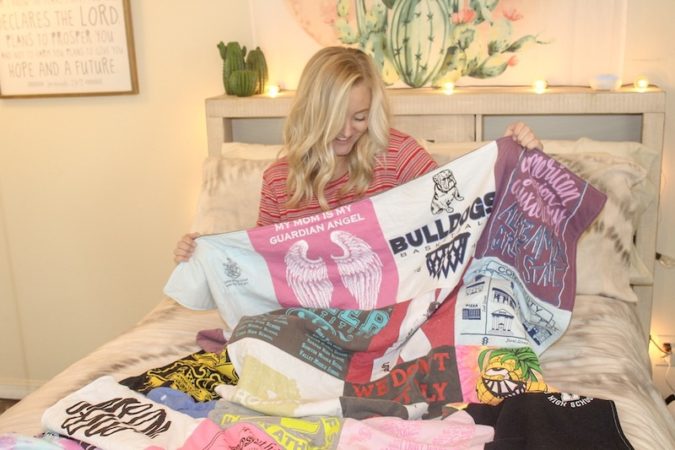 IKEA Frakta bags – These are the very best bags to use for both packing dorm supplies for move-in day and for under bed storage for the extra sheets and towels. 
Most of the stores on our list offer some pretty great deals on dorm bedding. Look for free shipping, discounts with email or mobil sign up, and/or "black Friday" type sale days. Since there are so many companies competing for the college market, there is no reason to pay full price once you have discovered these tricks.
Top places to find dorm bedding deals
Your student can sign up for a FREE College Savings Pass and receive 20% off their purchases through 9/30.
If your teen signs up for the Target Dorm Registry, they can keep a list of the items they need and those they want, too. Family members looking for gift ideas can shop here for them.  Look for the 15% discount, too.
Enter code DORMIFYLUVSG&F at checkout for 10% off your order! (offer starts on 6/17/20. limited to one use per customer.)
Kmart
Costco
Garnett Hill
Dormco
LeighDeux
Room 422
Brooklinen
A dorm bed should be comfortable, clean and, perhaps, reflect a little of your kid's personal style. There's no wonder that it's easy to obsess about this shopping trip since the selection can be overwhelming, much like the complicated and emotional process of sending a kid off to college!
You Might Also Be Interested In:
Top 12 Dorm Shopping Mistakes These are the classic mistakes that are so easy to make. Trust us, read these and avoid wasting time and money.
Top 10 Things Every College Freshman Needs to Take to College It is easy to get wrapped up in the hype of college shopping.  Start with this list of 10 and your teen will be more than prepared.
SaveSave
SaveSave
SaveSave
SaveSave