It's day one of Christmas Vacation and guess what I did at 6:30 this morning? I woke up early to try and get a handle on things because my head was spinning and my anxiety had its game face on. I had to wash a Lacrosse uniform, my son announced he forgot his book club book at school and started to panic he was going to be behind for next month's meeting, my other son needs new skis because his ski team practices start any second.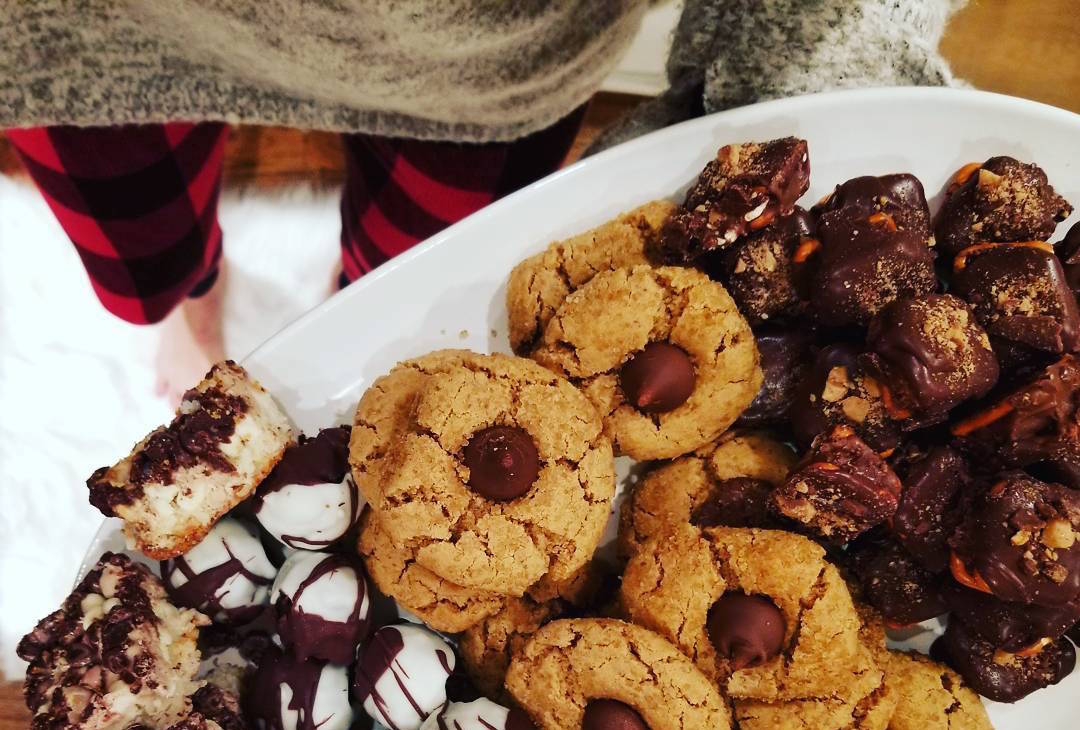 I stood over my calendar writing everything down with a mad intent because I want more than anything to enjoy this break with my kids. I somehow feel if I get it all sorted out in my mind– every activity we need to attend, the homework that still needs to get done, and the sports that don't take a respite (even on Sundays, ahem), I can make it through.
It's not because I've waited until the last-minute to try and organize my kids' (and my) schedules that I got overwhelmed, either. It's because there were so many other things that took priority when school was in session, and I can only handle one day at a time. If I try and handle more I forget, become agitated, and drink too much Diet Coke.
Plus, I kept thinking during Christmas vacation, we would all get a break, and slow down a bit.
Silly me.
This morning, as we get ready to head out for a jam-packed day, I couldn't help but look back at the school vacations of yesteryear when they shut it all down. And by that, I mean when I went to school in the '80s, and winter break was an actual break. 
What a concept.
My mother wasn't taking us to sporting events, there wasn't a schedule. We were off a schedule altogether and it was glorious. She was busy making cookies and shooing us outside where we would build snow forts and snowmen– yes, even as teenagers.
And I can't be sure, but I think I remember the principal, teachers, coaches, and volunteers actually putting a "Closed For Business See You Next Year" sign up outside their office door.
There wasn't a question if there would be any practices or meetings –it was a break, things came to a halt, and instead of still maintaining the crazy rat race we do today, people went with it; embraced it even.
And it was so much better.
Instead of attending sports tournaments and practices, we were at home wearing our Rugby shirts and Guess jeans playing Atari or trying to figure our Rubik's cubes.
Parents didn't monitor social media time, we sat in our room with our Lip Smacker lip gloss listening to our boom box writing notes to our friends or talking on the phone.
We spent hours playing Barbies instead of building a Minecraft house.
Our parents had to work, and my sisters and I would eat all the junk food, and slide down the stairs with a pillow (you go so much faster that way).
We would flip through the JCPenny Catalog and start making a list for next years, and look at our jelly bracelet collection, then make some friendship.
The evenings were spent eating TV dinners and watching ALF or Family Ties as a family. My parents never had to divide and conquer to get us to all the places we needed to be. We were able to be involved in clubs and sports and not have it run into school vacations.
I realize it's good for kids to be busy, things change, and it's not the '80s any longer. I just think as a child who grew up in a time when a vacation actually meant taking a damn break, everyone benefited more than we do today.
Related:
My 6 Sons Always Help Decorate the Christmas Tree But Not This Year
The 10 Things I Say to My Teens When They are Stressed Out
The Most Popular 13 Gift Ideas for Teens and College Students 
SaveSave
SaveSave
SaveSave
SaveSave