My son is home from college for spring break.
Everyone is back under one roof (all of them currently sleeping) but we're all together, and it instantly feels like all is right with the world again.
When he left I didn't grasp what a big deal this would start becoming. The week he left for college I recall talking with my neighbor (a retired mother of four and grandmother to a ton. I think she is starting to lose count of grandchildren now.) She said, "Once the first one goes, then ever so quickly, they all just start leaving one by one."
She is right. A year from now another kid will leave, then a few years after that the next. And then the last one.
Knee deep in diapers, tantrums, board books, and snotty noses I was begging for all of them to just hurry up, grow up, and MOVE OUT.
Now I count the long, worried nights until they are all back under one roof. My roof.
I know these times of all of us together will become fewer and fewer. I can feel it now, when it's just the six of us, how we all fit right back into step, and yet somehow we don't. I am knowing them less and less, and like the speed at which kids outgrow shoes, these young adults are slowly outgrowing my home. And honestly, that's a very good problem to have.
Knowing the days are numbered, the days of all these boys splayed out in their beds sleeping heavily on a Sunday morning, puts life instantly into perspective. None of the minutiae and worry of day-to-day life really matters, does it? The social media nonsense, politics, piles of dirty dishes and unanswered emails, the to-do lists and yard work, job deadlines and teacher conferences. It just life filler.
The real moments?
Well, one is about to happen here in a few minutes, when all of my sons wake up and spill into the kitchen. Long gone are the padded pajama feet and pee-soaked morning diapers, and little people who can't reach the milk. Instead, deep voiced dudes will walk in needing a shave and a cup of coffee. How on Earth that happened I have no idea, but I'm gonna cherish pouring him a cup and making breakfast for everyone again, because I know mornings like this, with everyone here and together, will forever now be few and far between. *Sigh.
Hug your little dudes this morning, and the big ones? Hug them harder.
Related:
Spring Break Nightmare: What This Mom Wants Other Parents to Know 
To the Dad With the Little Boy Picking Flowers
How to Make Your Next College Care Package Your Best Yet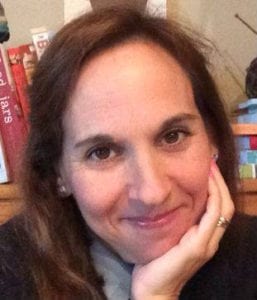 Melissa Fenton is a freelance writer and adjunct librarian. Find her writing all over the internet, but her work mostly on the dinner table. She is on Facebook at 4BoysMother and on twitter at @melissarunsaway.
SaveSave