Shopping for teens and college kids can be a challenge but we have you covered with these unique gifts, all under $25, from one of our favorite companies, UncommonGoods. Any of these would be perfect to include in a college care package or to send as a birthday present.
Note: We are a reader-supported site and receive compensation from purchases made through some of the links in this post. 
Uncommonly wonderful college care package ideas
Your teen can turn their shower into a spa with one of these aromatherapy tablets. Infused with essentials oils, they are available in lavender, eucalyptus, or orange mint.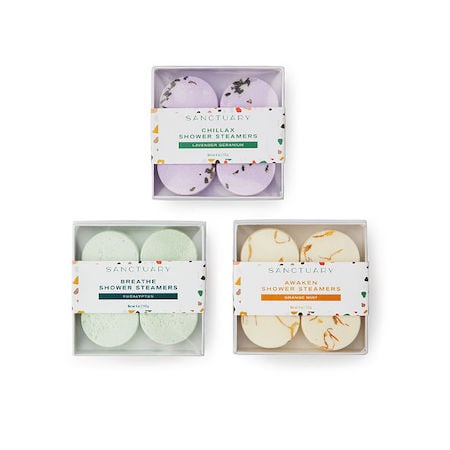 Use any kind of popcorn kernel in this silicone rubber bowl. This is a great, healthy snack for your perpetually hungry teen, and it folds for easy storage.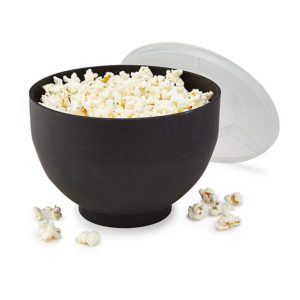 These whimsical shark socks will bring make your teen smile – what a gift that is to see!
Take a deep dive into movie magic with this poster that invites your teen to keep track of 100 iconic films. They can use a coin to scratch off each title and reveal surprise, movie-related artwork underneath. This is a clever way to decorate a drab dorm wall, perfect for any movie buffs.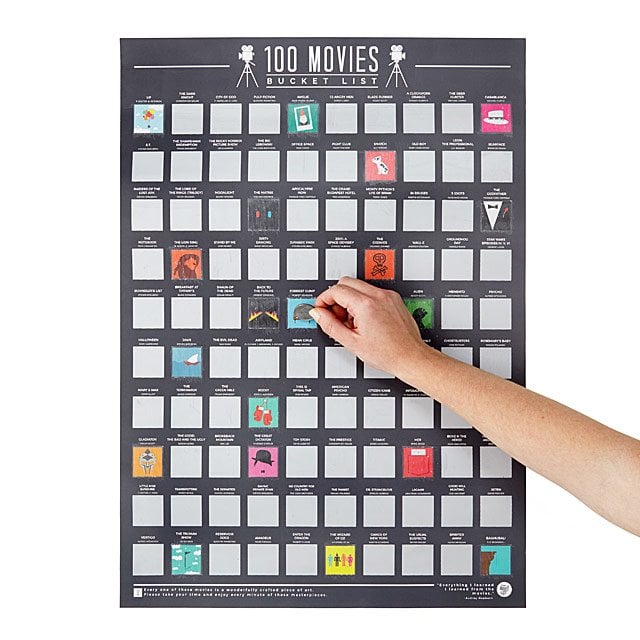 This water bottle can help your teen stay hydrated. It collapses and is small enough to fit in a pocket or backpack.
Organization is a challenge for even the most organized student. Your teen can easily store their electronics cords neatly and throw them in their backpack. Great for traveling to and from home, too!
Eating in a college dining hall begins to lose its appeal a few months into first semester. Being able to take a break and cook something in their own dorm room will be a gift to your student. Just add noodles and water and nuke. The flexible lid's a strainer, too, so they can drain, toss with sauce, and eat straight from the pot.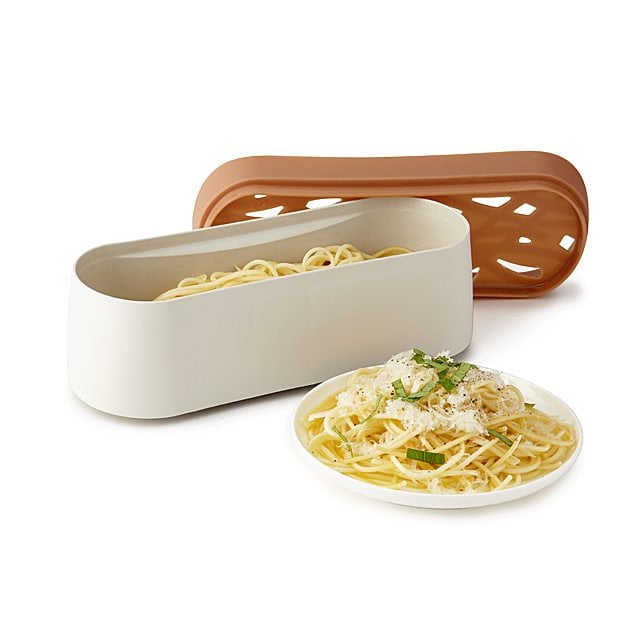 When your student's eyes are exhausted from doing schoolwork, these stone disks bring instant relief. Chill them and apply on or under eyes for a spa treatment.
Avocados have become a super-popular food for many teens and college kids and these genius covers keep half avocados from turning brown and soggy.
This bottle gently reminds your teen to stay hydrated.
Savor creative combinations like lavender-lemongrass and strawberry-basil. For any teen with a green thumb (and the space to grow a plant) the lollipop stick can be planted to grow a plant that was an ingredient in the sucker. Genius!
Modeled after clay used in art therapy classes, these pots of aromatic therapy dough are infused with essential oils for stress relief and have been super popular in the Grown and Flown group.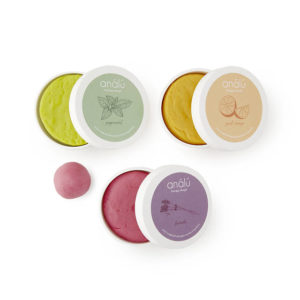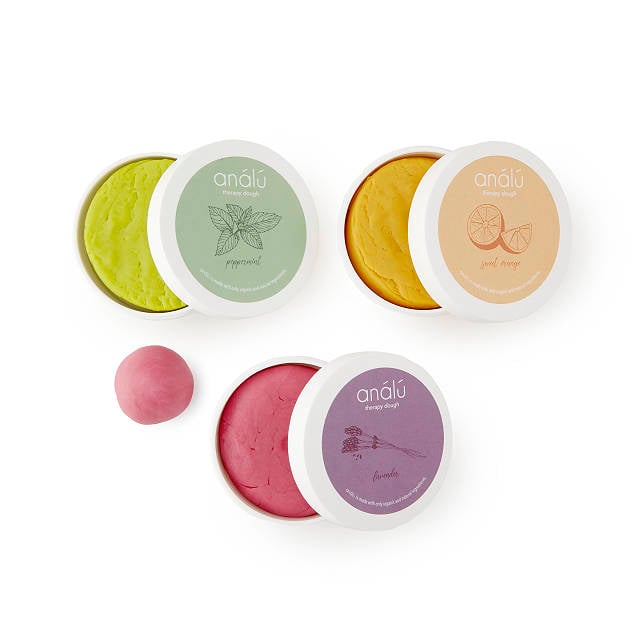 In this music lover's card deck, the cards bear star's portraits and genres are represented by the suits. Fun for teen music lovers.
The life of teens is stressful, schleping their stuff all over campus, or sitting in their rooms wishing for freedom! Give them some TLC for their feet, while they sleep: rosemary-mint scented cream, and soft socks you wear all night.
Celebrate your alma mater or your kiddo's college with this vibrant collegiate dish towel.
This correspondence-inspired time capsule lets you postmark your memories and read them years later. This is a great exercise for teens to hone their writing skills and so much fun to read at some future date.
400 fun facts, random factoids, and pieces of useless knowledge make for a great trivia game.
Our college kids need a mug or two in their dorm rooms or bedrooms. This one is perfect for them to curl up with and read quotations from classic authors. Microwave-safe.
College kids miss their dogs and here's a way they can remember them when they are far from home.
This felt pouch can hold glasses, a phone or other necessities at your teen's bed.
Give your teen a portable stainless steel straw and minimize the use of plastic straws.
Are you the parent of a teen? While you are thinking of a treat for them, why not treat yourself to the Grown and Flown book? NOW- in paperback!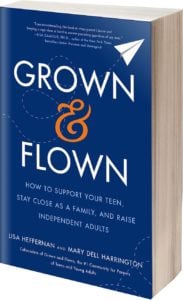 There is no better company in this gnarly, possibly fantastic transition than Grown and Flown. The perspective in these pages has been invaluable to me." – Kelly Corrigan, author of the New York Times bestseller Tell Me More
You Might Also Enjoy:
College Care Packages From Home: 50 Great Ideas Looking for more college care package ideas? Here are others to consider.