It's graduation season and you know what that means: it's time to celebrate with graduation parties the perfect playlist. Teens are proud of their accomplishments and their parents are a mixed ball of emotions.  But there's one thing we can all agree on: graduation calls for a party, no matter how big. And when there's a party, you need the best graduation songs for 2021.
25 Great Songs for Your Graduation Playlist
"Rhythm Is A Dancer" by Snap!
This song will get your party going for sure.
"This Is The Time" by Billy Joel
Can't. Stop. Crying.
"Baby Got Back" by Sir Mix-Alot
Just because it's one of the best songs ever, and this is a time to let loose and show your kids you can still do the dance you and your friends used to perform to this song on Friday nights. A perfect high school graduation song.
"Blister In The Sun" by Violent Femmes
I mean, this just makes you happy and who cares of your kids think it's an "oldie"? Blast that mother, you are paying for this party.
"Dancing With Myself" by The Cure
This is what you might be doing when this song first comes one, but surely, the cool kids will join you soon.
NOW – The Grown and Flown book is here!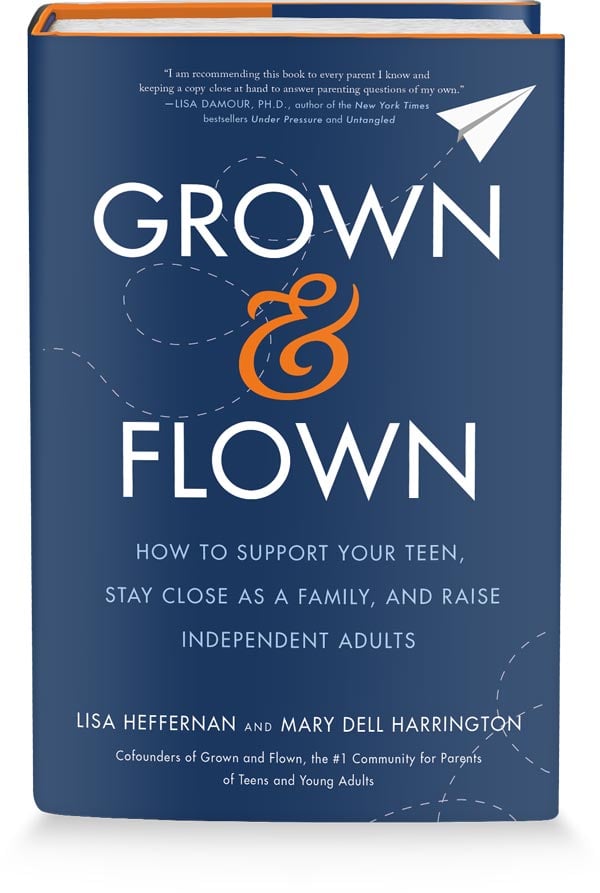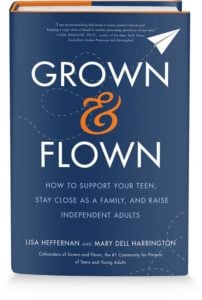 "Two Princes" by The Spin Doctors
This song takes me back to my late high school and early college days.
"7" by Prince And The New Power Generation
I know, this is one of those songs that is going that will be in your head for the rest of the day as you shake your booty around the house. You are welcome.
"Whoomp (There It Is)" by Tag Team
I mean…you will break out in song even if you don't love this one.
"Vogue" by Madonna
No party is complete without a little Vogue action.
More Great Songs for Your Graduation Playlist
"Hold On" by Wilson Phillips
Lip-sync with your bestie to this one as you pass the wine and have tears streaming down your face? You bet your ass you will. In fact, you might even play it again after the party while looking at your graduate's baby pictures.
"Pump Up The Jam" by Technotronic
No, you can't stop thinking about the time you danced on the bar to this one…
"Over The Rainbow & What A Wonderful World Medley" by Israel Kamakawiwo'ole
If you've heard this song, you are tearing up right now as you envision your son or daughter in their cap and gown. If you have not heard it, stop what you are doing and listen to it right now. #sorrynotsorry
"I Will Always Love You" by Whitney Houston
A loving tribute to your kids, or a chance for you to steal the show with a karaoke machine? Whatever the reason, this song is a must for your graduation playlist. Maybe save this one for last.
"I'm Too Sexy" by Right Said Fred
Because who wouldn't love to hear this one.
"Good Life" by OneRepublic
This song oozes encouragement. It's all the words we want to say to our kids about lies ahead of them. I can visualize the slide show of my son's life with this song playing in the background *sob.*
"Cups (When I'm Gone)" by Anna Kendrick
"You're gonna miss me when I'm gone." Yes, we will miss our kids when they are gone. We won't miss their messes, but we will miss the hell outta them.
"The Nights" by Avicii
"Live a life you will remember." Listen to all the words to this one and I dare you not to ugly cry into your Pinot Noir.
"If I Could Turn Back Time" by Cher
Every parent is singing this song right now. We just want to turn it back and smell their sweet baby smell, watch them take their first steps again, and teach them to ride a bike all over. Just give us a day.
"Perfect" by Ed Sheeran
I know you're sick of hear it and so am I. And apparently, so is my son who changes the station when it comes on the radio, but I can hear it belting through his ear buds, ahem.
"December, 1963 (Oh What A Night)" by The Four Seasons
Okay, I'm taking it way back, but this is an all time favorite party song no matter how old you are.
"Good Old Days" by Macklemore and Ke$ha
This also might be one I've added to my own playlist. I love the beat and the message.
"100 Years" by Five For Fighting
This song gets me every time I hear it, I have to turn it up so I can have a proper cry. It's a reminder of how life just happens and before we know it, our kids are graduating from high school.
"These Are The Days" by 10,000 Maniacs
I remember sobbing and clutching my girlfriends to this song when we graduated college. it's a must-play for any graduation playlist.
"Don't You (Forget About Me)" by Simple Minds
We will be serenading our graduates with this one reminding them who gave them life and they better appreciate us until the end of time.
"Forever Young" by Rod Stewart
Just the title is ending me at this moment. Since I've had kids, as soon as I hear that music begin to play it's all over, pass the damn Kleenex because it's going to be messy.
Okay, I'm done, as in, I'm sobbing just writing this list. Also, I'm pretty sore because I've been creating my own playlist all day and dancing to every song, humiliating my children all the while.
Related Links
How to Create a Memorable Graduation Party: Decorations, Food and More 
Graduation Gifts for Your Teen's Friends