Please don't tell me it will be fine.
Please don't tell me that this is what I have prepared him for.
Please don't tell me that I will enjoy my free time. Please don't tell me that this is how it works. I know all of this!
I am not overreacting, I am not overprotective, and I am not being ridiculous.
He isn't dying, he isn't gone forever but this matters. My feelings are valid.
This is a big deal.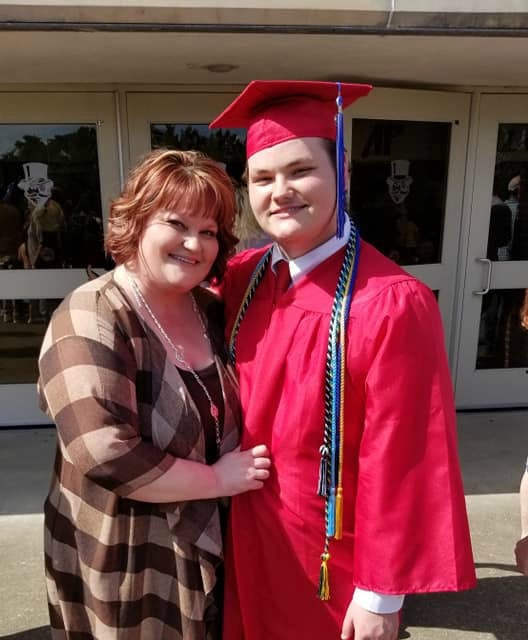 My Son Is Graduating
The tiny little human that I literally brought into the world is leaving and it is hard, very hard. People tell me "it's not the end of the world" and I know that but it is the end of so much.
It is the end of hearing his footsteps as he stomps across the floor upstairs. It is the end of late night talks as he lays across my bed.  It's the end of so much.
"He'll be back," my husband said. I know he is right but I also know that when he comes back, it will be different. He will come back he will be back for moments.
He will be here but he will have one foot out the door.
He will have experienced so much in his time away that there is no way to catch up on it all. And he won't be here for good. He will walk out the door again and it will be months before I see him.
I have spent his whole life knowing where he was, what he was doing, who he was doing it with. I knew his friends and their parents. I knew that he had a full belly and a good night sleep. I just knew. Now, I won't know. I won't know that he ate lunch. I won't know that he has clean clothes to put on. I won't know whose car he is getting into. I just won't know.
I know that I have to let him go. I know that he will be successful. I know that he is an adult.
I also know that my heart is breaking into tiny little pieces at the thought of him leaving.
I've been told that this is a new chapter in our lives and that it is a parent's job is to raise a child to leave.  I've heard all these things and I wonder exactly what any of that means.
The life we have shared for over 18 years isn't a chapter, it's a book, and that book is ending. What comes next is related to, but different from, everything that has happened before.
For nine months I carried this perfect little boy in my womb. My body stretching and nurturing and preparing him to be out in this world. I spent the next 18 years of his life loving, raising, teaching, and nursing. To have a child, a body changes. It needs more sleep. It rejects food it used to like. It swells and it adapts. To let go of a child, a body changes, too. It cries and it grieves and it feels weightless and heavy at the same time.
Saying goodbye to my child is much harder than all the sentimental sayings make it seem. Because that's what going to college is. It's goodbye. It takes time and I know in my head that life will go on.
I know that in time, it will be ok.
But letting him go it isn't easy to do. I can't just wake up and know I've done the job that I needed to do and that he magically will be ready for the world. I can't go from knowing everything in his life to knowing very little. I can't go from seeing him, I mean literally seeing and touching him every day to the occasional text, call or visit. I can't do any of the things that involve my son not being in my house, under my roof and under my protection. I can't do these things without pain and sorrow and tears.
I will do it. I will say goodbye. I will let him go off into this big world and make a life for himself.
I will do it.
But I will cry. I will worry. I will wish with every fiber of my being that I could turn back time. I will grieve for his childhood because it will be gone. I will wish and pray and….well I will hurt.
Then eventually, I will adjust to the new normal. I will find a new place in his life and I will be OK.
But for now, don't make me feel like I am crazy for the way I feel.
Understand that I am lost and I am trying to figure it out.
You Might Also Enjoy Reading:
Dorm Room Shopping: 50 Questions to Answer First