Vaping, the inhaling of warmed up nicotine turned vapor through a device, is out of control.
It has taken over the tobacco industry in ways nobody could have ever imagined. Somehow, today's youth have made traditional combustible cigarette smoking dirty and taboo, while simultaneously becoming addicted to nicotine in the most fashionable and technocratic of ways. In a twist nobody saw coming, today's teens are no longer frantically puffing on Marlboro Lights in high school parking lots before the bell rings.
Instead, they're sucking on the latest of vaping and e-cigarette technologies- the Juul- which looks like anything but a heavily addictive nicotine transfer device.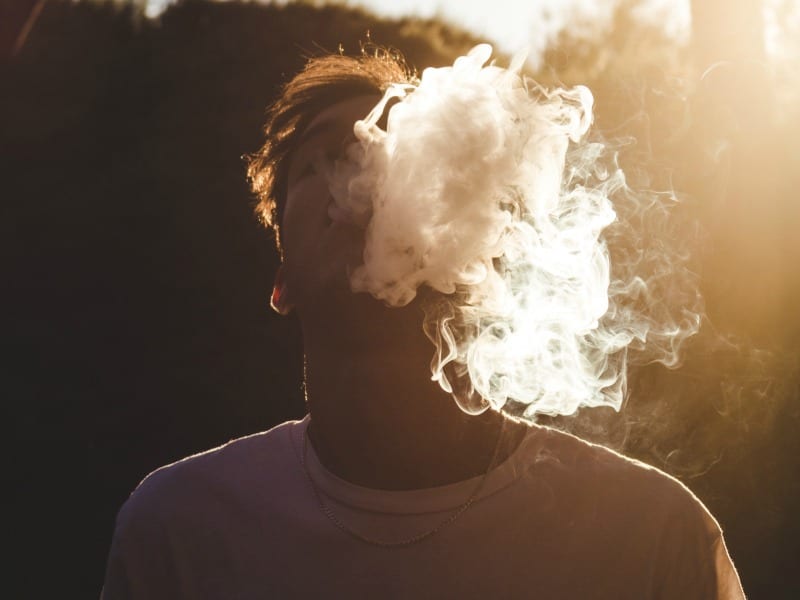 Juuling is all the rage right now, and if you think it's only "those" type of kids who are vaping in place of cigarette smoking, you couldn't be further from the truth. Ask your teenagers right now if they know what Juuling is, and I guarantee you they'll tell you they've seen kids Juuling right in the middle of class without anyone even knowing they're doing it- including the teachers.
How is this possible? Well for starters, it may just be the sleek and easily disguised design of Juuls. Developed by two Stanford grads both with a background in industrial design, Juul devices look nothing like other larger, more gaudy vaping and e-cig devices. Juuls are very small in comparison, and to the naked eye look exactly like a USB drive, or a portable charging battery for smartphones. They can literally be inserted into a laptops's USB drive to charge, so not only do they look like small flash drives, they can also act like one when not being used to vape.
Fitting easily in the palm of a teen's hand, Juuls can be held up to one's mouth and quickly vaped, with no one the wiser, because it looks like you could just be itching your face for a few seconds, not literally inhaling nicotine.
And to make them even more appealing, Juul's developers have created a variety of flavored enhanced nicotines, to go along with the huge variety and assortment of Juuling devices now available.  Want a pink Juul that delivers a mango infused nicotine hit? It exists. How about a cool mint flavored Juul that is totally customizable, and can even be turned into a fidget spinner? Done. Teens are even giving their Juul devices their own Instagram accounts, sharing photos of their device and where it's being vaped. Think of it as the new traveling "Flat Stanley," with teens inadvertently evangelizing the coolness of nicotine addiction through carefully filtered photography on social media.
Chew on that for a few seconds.
Currently, Juul holds a 54% share of the cigarette market, a number higher than what Marlboro had in its peak days. According to their website, Juul was developed as an alternative to cigarette smoking, and a way for adults to begin the process of quitting nicotine all together. (Hard to believe because one Juul pod contains the same amount of nicotine as a pack of cigarettes and is made to last the same amount of time.)  Their intent (and by law it must stay this way) is to only market to those 21 and older, although Juul and other e-cigarette use among the 13-18 crowd has eclipsed traditional cigarette smoking by a huge margin.
Ashley Gould, the chief administrative officer of Juul Labs, contends she is just as shocked as everyone else how their market share has become concentrated on teenagers.  She states, "We're taking it extremely seriously," Ms. Gould said.
We do not want underage kids using our products. Our marketing is directed toward adults, tested with adults. And I do think it's worth noting: All of the things you see on social media, we have absolutely nothing to do with. We actively try to take these things down. But unless there's an infringement of our intellectual property it's quite difficult.
Gould is right to a point, but the fact that much of the craze of Juuling has been on the heels of teen created Juuling memes and social media posts, doesn't mean the company is immune from creating an addictive, dangerous, and unregulated product that teens are easily getting their hands on.
Perhaps one of the best ways to make e-cigarettes and vaping safer (an oxymoron if ever there was one) is to have the FDA regulate their use in the same way they do over the counter drugs, and that is something that is now in the works.  FDA Commissioner Scott Gootlieb states on CNBC,
Right now, we're looking very actively at could we bring e-cigarettes into the over-the-counter regulatory pathway, which would give us many more tools to look at both safety and benefit, and study whether or not an e-cigarette actually does promote smoking cessation and also give us many more tools to actually study the toxicology associated with it and see what effects it might have on the lung.
That may be just the thing we need to start to begin getting these dangerously unhealthy little nicotine devices out of the hands of vulnerable teenagers.
Related:
Vaping: What Parents Need to Know
Here are the 5 Apps Parents of Teens Need To Know About
25 Uncommon 2018 Holiday Gifts From UncommonGoods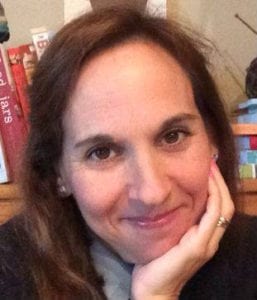 Melissa Fenton is a freelance writer and adjunct librarian at Pasco-Hernando State College. Find her writing all over the internet, but her work mostly on the dinner table. She is on Facebook at 4BoysMother and on twitter at @melissarunsaway.
SaveSave
SaveSave
SaveSave