Good news, Parenthood fanatics!
Just when you thought nothing would fill the Braverman-sized hole in your hearts, the team is getting back together — or, at least part of it. It was just announced that this year's ATX TV Festival (the TV superfan and industry insider Super Bowl that happens every June in Austin, TX) will include a script reading and discussion panel with some of our most beloved family members. (Yeah, I said family. When you've gone through as much as we all have with those people — and for many of us who keep the series on a loop in our Netflix queue, gone through multiple times — I think we can safely call ourselves family, don't you?)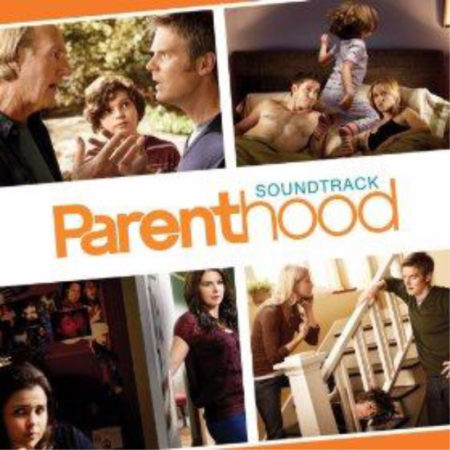 To commemorate the 10 year anniversary of Parenthood's premiere on NBC, creator, showrunner, and ATX Festival favorite Jason Katims (also the mastermind behind another one of our obsessions, Friday Night Lights) and EP David Hudgins will be joined at the June 2020 Festival in Austin by Braverman patriarch Craig T. Nelson (Zeek), Peter Krause (Adam), Lauren Graham (Sarah), Monica Potter (Kristina), Erika Christensen (Julia), and Mae Whitman (Amber).
"WHAT ABOUT CROSBY?" I can hear you scream. Good question, team, but simmer down. Word on the street is that more cast family members will be announced as the reunion gets closer, but I mean I'd still light a Crosby candle if I were you. We all know how unpredictable he can be.
While you might be wondering why this ATX reunion news is relevant to you (unless you're already to planning to make a Parenthood pilgrimage to Austin like I am), there's more. ATX TV Festival teased us with a juicy tweet not long after the initial announcement telling us that more Parenthood news would be coming and to start stocking up on tissues. (Good suggestion, since we all used up every box we had during that series finale, am I right?)
It's time for a Braverman family reunion.

That's right, y'all: ICYMI, we're marking 10 Years since the #Parenthood premiere with a special script reading + anniversary panel at #ATXTVs9! https://t.co/2vEDfpyi0G pic.twitter.com/utxrpAYzM8

— ATX TV Festival (@ATXFestival) November 6, 2019
What could this mean for all of us surrogate Bravermans? Are they announcing a revival? A movie? The hints at the future they shared at the end of the finale opened up an entire new album of stories, so either option is practically written already. Or, since we know Zeek can't be in any story lines going forward (tissue, please – never mind give me the whole box), perhaps they'll follow the wildly popular This Is Us format and go back in time? Whatever they decide to do isn't really important; as long as it means more screen time with the family, I'm on board.
It's been almost four years since we last saw our beloved Bravermans walk arm in arm off that baseball field, and in that time there hasn't been another show that's captured the messy roller coaster ride of being a family so well. Sure, they all got on our nerves time and time again (I'm looking at you, Haddie and Sydney), the constant talking over each other could sometimes get annoying, and you didn't always agree with their choices (*cough* Crosby *cough* Joel) but at the end of the day (or at least the episode) Zeek's tear jerking, powerfully poignant words or Adam's crazy dance moves made everything better.
We loved them and they drove us crazy; if that's not the very definition of family, I don't know what is.
So bring it in for a group hug, everyone, and keep your fingers crossed the ATX family reunion isn't the last. I'm already suited up in my Team Braverman shirt and ready to get back in the game.
You Might Also Enjoy:
Facts of Life Stars Are Reuniting for a Christmas Movie and Your Holidays Just Got Brighter