This June, we watched our only son walk down the aisle of the large Kentucky arena to accept his high school diploma. A hard fought diploma. He graduated from the number one school in the state, and the 15th ranked magnet school in the country. He was an A/B student, in a sea of 91 valedictorians, and 100s more with GPAs above 4.0.
It was rigorous school that constantly challenged him. There were days he dropped into bed hating school, and days he cried over the kitchen table trying to figure out math or chemistry. But he did it. He crossed the finish line, and we were beaming with pride. But exhausted.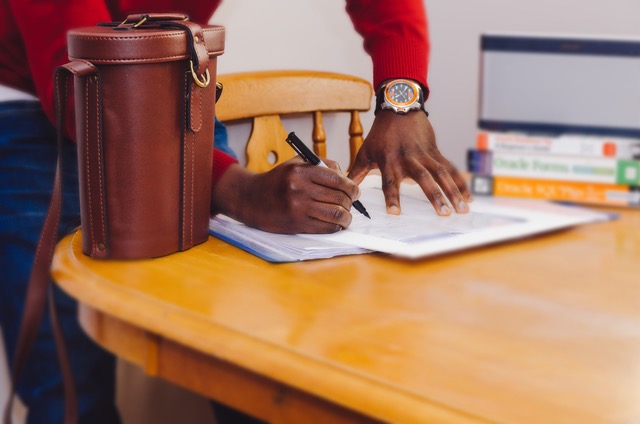 We will pay for our son's college education
We thought long and hard about college. All three of us. Did he want four more years of education? Was college the right next step for him? Would a trade school be a better option, or maybe a gap year?
In the end, we let him decide. And he wanted a chance at the college experience and to pursue his career goal of a vocal performance major and an opera career, with music education as a dual major for a back-up plan. We embraced his dream, as unconventional as it was to a right-brained engineer, and a left-brained creative writer and advertising executive.
We had prepared for college and had made financial decisions that put us in a position to cover the expense, but thinking about the enormity of the bills hasn't come easy. It's not lost on us that college is costing more today than we would ever have imagined.
We both graduated from a large state school, and our four year tuition was still less than one year of what tuition will cost our son. And, on average graduates are claiming their diplomas with roughly $30,000 in student debt.
We quickly tallied in our mind…one year's tuition could buy us a nice luxury convertible for traveling across the country. Or, be a nice down payment on our retirement vacation home.
Instead, we're paying for our child's education.
An education that in today's marketplace won't guarantee him a job. Some 40% of graduates take jobs that don't even require their four year degree.
And if we follow the trend, one that will end up with him moving back home until he can get on his feet. As Forbes reported this year, around 50% of 2019 college grads were moving back home.
For my husband and I, college was sort of a rite of passage. An opportunity to grow up. To learn to navigate the world before taking that first job, so we are happy to provide that same growth journey for our son.
But with a big tuition bill, we also want him to understand the gravity of it all.
We aren't just springing for a new laptop and bike, we're spending years of hard earned wages. And with that commitment on our part, we want a commitment from our son. That's why we've elected to make him sign a parent/student contract outlining our expectations.
What we expect from him academically. What we expect from him personally. And what we expect from him financially.
We think it's important that he understands our expectations clearly ahead of his impending August drop off date. Our parent/student contract will define both our expectations of him and what he can expect from us in return.
Our son's college contract
Here are some of the general ideas we'll be covering:
Student Responsibilities:
Academic:
Work hard.
Attend all classes
Maintain a certain GPA.
Develop a plan to graduate on time.
Provide academic progress reports to home at set interval.
Visit professors within first two week of school to discuss learning needs. (Our son is ADHD and will need disability resources that are applicable).
Study an appropriate time for each class.
Ask for help or seek tutoring before a problem arises.
Be responsible for your education.
Keep parents informed of matters such as school deadlines.
Personal:
Abide by all college rules.
Follow the moral code you were raised with.
Establish a strong network of quality friends. (Show me your friends and I'll show you your future).
On holiday/visits home expect to help with chores.
Financial:
Alert parents of any financial deadlines.
Use your money wisely and keep an accurate account.
After an appropriate time to acclimate to college, seek employment.
Parent Responsibilities:
Pay $_______________ tuition.
Pay $_______________ room and board.
Pay $_______________ health insurance.
Respect boundaries of growing adult.
Provide loving support.
It's our hope that by having our son read the contract and sign it with us, that he understands what is expected of him, and more importantly understands that failing to comply will result in an end to us footing the bill.
Teaching our child that financing his college education is a privilege, not a right, is important to us. We want him to keenly understand that we are placing our money on him, and in doing so we expect the rewards of his success to pay off with hard work, maximum effort, and ultimately his success.
Here's to hoping we find ourselves in the seat of a packed opera house shouting "Bravo!" Or, just as happily watching our son educate future musicians.
You Might Also Want to Read: 
The 12 Things Every Freshman Needs for College 
The Adulting 101 Syllabus: 20 Life Skills I'm Teaching My Teens This Summer