Although our teens play Fortnite and stare at their phones like it is their J-O-B, alas it is not.  There is no denying that getting our offspring off the couch and onto a productive path can prove difficult in these teen years. However, there are opportunities for employment for kids seeking a summer job if you know where to look. We all know about mowing lawns and working retail at the Mall but we tried to find some out of the box ideas for teens of all ages.
For kids under 16, it may take some elbow grease and creativity. Both employer age restrictions and the lack of a driver's license can limit the job pool but here are some great ideas.
PRO TIP: If your child does not have a license or passport, they will most likely need a state issued ID through the DMV to complete the formal hiring process.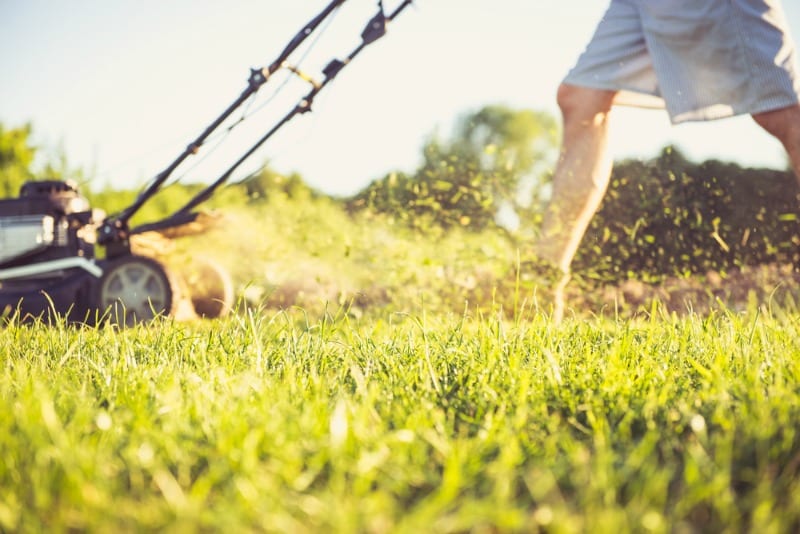 Summer Job for Teens: 8 Great Ideas
1. Mother's Helper: Children who are 13 years of age and up are perfect for this job also known as "babysitting lite." Just providing entertainment and keeping kids from fleeing the premises is a godsend for many mothers in the summer months. Your kids will endear themselves to exhausted parents forever if they show up with a bag of new, fun entertainment like stickers, bubbles and crafts.
PRO TIP: The Red Cross Babysitting Course is offered to kids age 11+ and is totally worth the $35 just for the peace of mind it brings.
2. Junior Counselor in Training (CIT): Many day camps offer CIT positions to 14-15 year-olds. The goal is to train the CIT's to be full counselors once they are of age (usually 16).  Some camps pay junior counselors and others offer only service hours. Counselors receive training and a salary. Either way, the kids are getting job experience and learning responsibility and accountability.
PRO TIP: Most camps hire former campers so head to your old stomping grounds first if that is possible.
3. Vacation Valet: Younger kids can take in mail and packages, feed the cat, walk the dog, water the lawn and plants and generally keep an eye on things while neighbors are on vacation. Older teens can house or pet sit/board and register with Rover or another dog walking service .
PRO TIP: Advertise early on your local Listserv and neighborhood boards especially if you are going to be home over Spring Break to get some early clients
4. The Pool:  The pool is ripe with opportunities for teens of all ages. Lifeguards can be certified through the Red Cross once they reach the age of 15 and guarding jobs generally have flexible hours. Experienced swimmers can earn extra cash offering swim lessons if allowed. The pool also needs front desk and snack bar workers and often will hire as young as 14 years of age.
PRO TIP: If your child has a busy schedule, pools always need subs which lets them earn some money with less of a commitment.
5. The Library: Our local library has a minimum age of 14 for its "pages" that are responsible for unloading books and other stocking duties. It is a paid position and may have the added bonus of helping your child learn to love actual paper books.
PRO TIP:  Most library job listings are located on the County Human Resources Page not on the library website.
6. Grocery Store:  Many supermarkets want our kids aged 14 and up as baggers, stockers and to wrangle cart returns. Cashiers and customer service employees are generally at least 16 or older. Glamorous? No, but a good paying summer job that keeps them moving. These jobs can parlay into year-round positions with flexible hours should your child want to continue
PRO TIP: Many chains offer employee scholarships and tuition reimbursement even for part-timers.
7. Hobbies:  Many of our kid's hobbies can be lucrative Love golf? If you are at least 16 you can work as a caddy or as a bag handler for the Club; some positions may hire even younger. Local organizations are always looking for high school referees and umpires. Training is required but should be easier for those who have been playing the sport for years. Lifelong gymnasts and dancers can seek employment in studios and gyms putting their experience to work
PRO TIP: Some of these jobs come with tips so have your children make sure to inquire as to how that is handled
8. Food Service:  The restaurant industry is a staple for teens and college students alike but you don't have to be 21 to work.  Baskin Robbins hires as young as 14 (and you get a free scoop a day). All of the fast food chains have myriad opportunities and most entice students to stay on with tuition incentives and benefits. Local ballparks need kids to serve up game day grub and Six Flags concessions is an option as well.
PRO TIP:  Ask what the policy is on employee meals as it is easy for kids to eat into their take home pay if they eat like my teens do.
Teen jobs have come a long way since the corner lemonade stand, but with the right mix of initiative and utilization of existing connections, our kids may just might make it out of the family room and into the world.
Related:
When Teens Learn to Drive: One Mom's Survival Story
16 Awesome Gifts for Teens and College Kids
SaveSave
SaveSave