After reading 4 Things Grown Sons Want Their Moms to Know by third year law student Eric Fischer, and taking note of all the acclaim it drew in the parent blogosphere, I had an epiphany. Perhaps, just as there are certain things we don't understand about our grown sons, there may be a few things that they don't understand about us. I am hoping to clear up these misconceptions for the collective of all the sons of all the moms in the world, so listen up kids.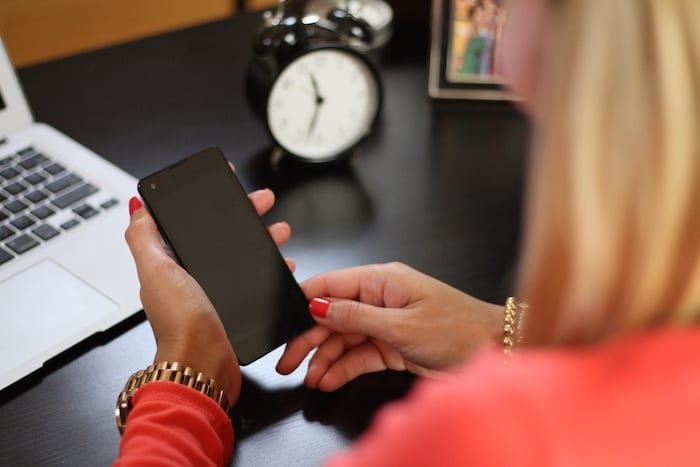 First, let's get a few things straight: we carried you; we raised you; we stayed up with you, night after night as little teeth burst from your red, swollen gums; we pureed and spoon fed organic food to you, one agonizing spoonful at a time and when your tongue thrust the food forward, we collected the outflow and spooned it back in so that you would grow big and strong. Yup, hard to believe, but we really did that!!
We caught your vomit in our hands and wiped the sweat from your brow when you were feverish. We did deep knee bends while crooning softly into your ear to comfort you because your little belly was colicky. We wiped your butt for far longer then we will ever admit. We taught you to drive at great risk to our own physical and emotional well-being, and then we stayed up at night worriedly waiting for our freshly minted drivers to come home.
4 Things Moms of Grown Sons Want Them to Know
1. Eric: We didn't read the article you sent us.
Helene: Please read the articles we send you.
Our grown sons want us to know that they don't read the articles we send them. Our concern for them is appreciated but totally unnecessary.
Now that you are a man and you no longer live at home, when we come across an article about your favorite band or sports team, we do a little jig and excitedly forward those articles on to you. When we find an article about a health or political issue we think, "XX must read this," and we forward those as well. And, then we wait to hear from you and we wait and we wait and we wait. If you wonder why we relentlessly continue the onslaught of articles that we hope will pique your interest, but that we know you will surely ignore, it's because mom has completely lost her mind. The bottom line is that nobody can give their mind, body and soul to another living creature without going bat-shit crazy.
Age may have softened our edges and some days we aren't as sharp as we used to be but we do have the weight of life experience at our fingertips. Please allow us to share it with you. After all, how hard is it to read a few articles and to drop us a line? Try this, "Thanks for the article mom, it was a great read."
2. Eric: We are dating, trying to date, or thinking about dating; we'll let you know when it's appropriate.
Helene: We are thrilled that you're dating somebody, trying to date somebody, or thinking about trying to date somebody. Apprise us of the situation as it's happening.
Our grown sons want us to know that dating is hard and that we moms complicate things with our incessant questions. Our sons ask that we wait to be apprised of any dating situations until they "deem it appropriate."
I would like our grown sons to know that raising a child is also hard. Not only do you have to physically care for your child which is back-breaking, you have to socialize them which is even more challenging. Do you have any idea how many times we had to repeat, "What do you say?" before you learned to say "please" and "thank-you?" Do you know how long it took us to teach you how to brush your teeth without ingesting the entire tube of toothpaste? Do you know what it's like to explain to a tot that it would be wise to change their underwear every single day or to a pre-teen that they have reached the age where showering daily might be an outstanding idea?
Do you know how hard it is to civilize a child? Sometimes you were so physical with each other that we felt like Cesar Millan of dog whisperer fame needing to incessantly repeat Cesar's main rule for dog training, "no touch, no talk, no eye contact."
I'm sorry that moms complicate matters but our hearts literally burst with pride that we have so humanized you, that instead of biting your friends you are now loving them. We know you worry about giving us false hope, but we just want to be along for the journey, the outcome is, of course, yours to decide.
3. Eric: Before you ask us a question, google it.
Helene: If we ask you a question, please help us find the answer.
Our grown sons want us to know that Google is a "coalition of all the sons in the world, combining forces" to solve mothers' problems. When we can't figure something out, rather than disrupting our sons, we should Google the answer.
You, the self-proclaimed internet experts can't have it both ways. If you want us to leave you alone on social media, then I suppose we should cut back on googling as well.
Please refer to the first three paragraphs above, we've done quite a bit for you, so can this "coalition of all the sons in the world, combine forces" to answer a few harmless questions from a few clueless moms? Not to be calling in chits, but you kind of owe us.
4. Eric: We love and miss you.
Helene: We love and miss you.
Our grown sons want us to know that we moms have had an immeasurable influence on them. Although our sons don't call enough, it's not because they're not thinking about us – it's just that they don't want to bore us with the minutia of their lives.
We are beyond thrilled to hear this. And, here's the clincher we don't care if you read the articles, and we don't need to hear all the details of your love life. We know most of the answers to our own questions and if we don't we are happy to google them. We reach out to you because we hunger for a connection with you, for a loving interaction or just for some proof of life.
And, our fondest hope is that one day you will love someone so achingly and completely that you too will debase yourself by sending them something, anything to entice them to respond to you. So bring it on, please bore us by letting us know that you're thinking of us, because you should know that we're thinking of you. ALL. THE. TIME.
Moms-go right ahead and forward this to your sons and all their friends because moms-we need to stick together.
More by Helene Wingens:
Dear Parent Freshman, You Need to Know This About Your Student
Crushing Culture of Parental Expectations 
College Applications: When It's Time for Your Kid to Decide 
How a Parent Portal Undermines Kids' Academic Success