At the beginning of the school year, there was a funny meme floating around featuring a flamboyantly dressed Elton John representing an elementary teacher. Next to him is a deadpan guy looking annoyed representing a high school teacher. And below both, is a scene from a gladiator film with a sword brandishing warrior as the middle school teacher.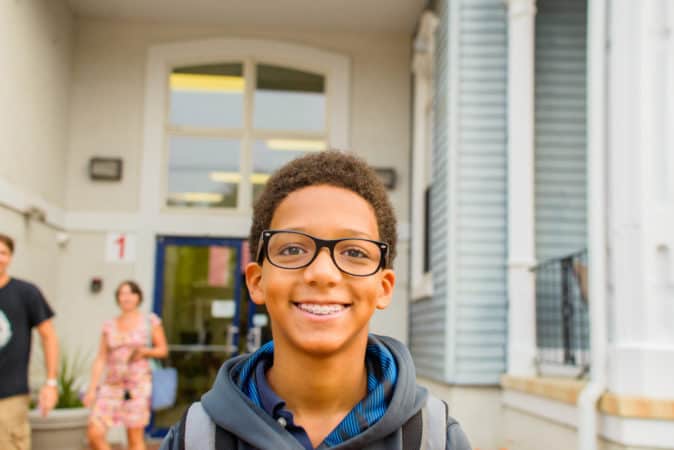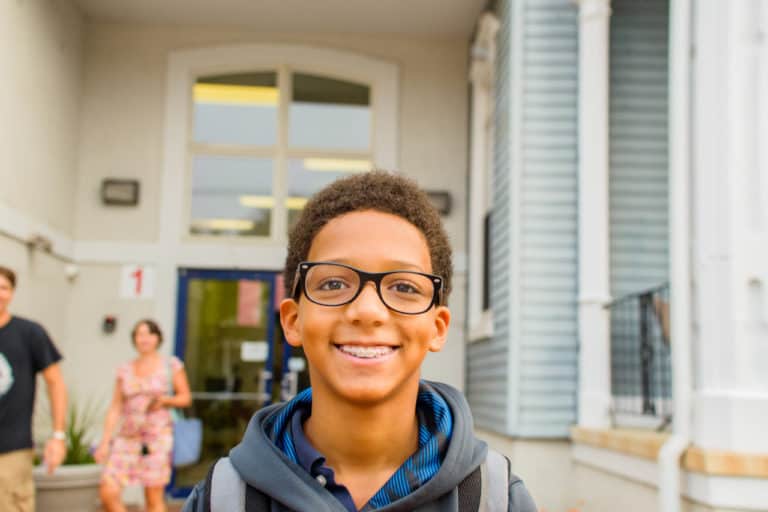 Middle school is a wild ride
It's funny because it's true. Middle school is wild! It's also fun, challenging, and always emotional — for kids and parents. While there isn't a hard and fast rule for what constitutes a middle school, most are made up of grades 6-8. This might account for some of the complexities.
After all, there is a huge developmental gap between 11-year-olds and 14-year-olds. This also makes it difficult to pinpoint exactly what middle schoolers need to help them make the most of these often challenging years. Still, as a middle school teacher and the mom of four kids who have all mercifully survived middle school, I do have some insight into ways parents can support their tweens and young teens and help them prepare for high school and beyond.
Six ways parents can best support their middle schoolers
1. Recognize that it is called middle school for a reason
Kids this age aren't just in the middle between elementary school and high school. They are also in between childhood and adolescence. Technically kids 10-13 are considered early adolescents (as opposed to middle or late adolescents,) but that doesn't mean they are ready to give up some of their more childish interests like pretending or playing with toys.
While we might want to teach our kids to just be themselves, middle schoolers are particularly sensitive to what their peers think and often worry that they are being judged. Sadly, they often feel conflicted and worry that they are too old for some of their favorite pastimes. The very games they've enjoyed for years now make them feel silly and awkward. They feel pressure (real or imagined) to give them up.
Even parental encouragement isn't always enough to help middle schoolers feel comfortable with some of their once-favorite activities. In that case, help your child ease out of childhood with toys that allow them to play without feeling too much like a little kid —jewelry making kits, nice art supplies, Nerf Blasters, science kits, advanced Lego sets, and remote control cars are all fun (and socially acceptable) ways for middle schoolers to keep playing. 
2. Communication is everything
Kids this age tend to either be real chatterboxes or totally shut down — sometimes both in the same day. The key to getting middle schoolers to talk (or to keep talking) is to find ways for conversations to start naturally.
Do things with your middle schooler–movies, dinner out, shopping trips, hikes, board games. A kid who is busy having fun is more likely to let her guard down and open up. It's natural for kids this age to want more privacy, and it's important to give them that. But it's important to balance that with time together.
3. Tackle the hard topics
When hanging out with your middle schooler, ask questions, and don't be afraid to bring up important topics. One way to alleviate some of the anxiety of middle school is to empower your child with knowledge. Kids this age are experiencing a lot of changes physically, emotionally, and even socially.
Prepare your child for the normal changes and feelings that are a part of puberty. Puberty is difficult enough without worrying about what's normal and what's not. Also, arm your middle schooler with information about things like drinking, drugs, vaping, or sexual activity. Look for professional guidance or to your family's faith tradition for help and to clarify what values you want your child to embrace. Some of these conversations can be awkward, but whatever you do, don't leave your middle schooler to figure it out alone.
4. Limit social media
I cannot stress this enough. The self-esteem of middle schoolers is fragile enough without constant reminders of how much happier, prettier, and more interesting everyone else seems to be. Comparison is the thief of joy, and social media is all about comparison.
Social media is also a dangerous weapon in the hands of middle schoolers. This is an age when kids are trying to establish a social pecking order. Unfortunately, there's no quicker way to take someone down a few pegs than to trash them on social media. At this age, even "good kids" can lack the empathy and maturity to realize how damaging a mean post can be. 
Add this to the fact that it is addictive and a tremendous time-suck, and it's easy to see why middle schoolers are better off if they enter their teen years relatively free from the pitfalls of social media. If you do allow your child to have social media, limit the amount of time he is allowed to spend on the internet and keep extremely close tabs on all accounts. Better yet, scroll social posts together. Engage in conversations about what others are posting.
5. Make executive functioning skills a priority
"The Middle School Brain" is real. Maybe it's because their brains are so busy producing and distributing hormones, but middle schoolers are a flakey lot. That's all the more reason to stress executive functioning skills like organization, time-management, attention to detail, and self-control.
Teaching kids this age to be responsible, take care of their things and manage their own time and emotions won't be easy. In fact, it will be a constant battle. But the alternative is that they enter high school without the maturity they need to handle the freedoms kids that age often enjoy.
Now is the time for middle schoolers to develop good habits. Things like making their beds, keeping up with school supplies and homework, and doing chores correctly will go a long way toward making them successful in high school and beyond.
6. Encourage kindness and inclusion
Kids this age have a well-deserved reputation for being ruthless. They seem to get a kick out of excluding others or making them feel insecure or disliked. Talk to your middle schooler about these behaviors. Stress the importance of being kind and building up other kids. More importantly, look for tangible ways to help your child be kind and inclusive.
Talk to your middle schooler about seeking out kids who are marginalized and striking up a conversation or inviting them to hang out at lunch. Even a friendly smile or a little chit-chat can make a lonely child feel seen and valued.
Also, talk to your middle schooler about the long-term damage meanness can have on some kids, causing depression and anxiety and causing some kids to question their own self-worth. Most middle schoolers aren't mean just to make someone else miserable, and they don't realize how hurtful their petty actions can be. Often, they are only trying to bolster their own shakey confidence.
Middle schoolers can sometimes feel out of control
Middle schoolers sometimes seem out of control because they are out of control. They don't have control over their changing bodies, and they sometimes feel they have little control over their social status and emotions. Kids this age often feel confused, frustrated, awkward, and even scared.
There's no way to spare our kids all middle school angst. But these years aren't all bad either. There are a lot of fun new experiences and exciting changes happening too. By being sensitive to what they are going through and guiding them in the right directions with honest conversations and helpful limitations, we can definitely help our kids enjoy this time in their lives and come out the other side ready to take on new responsibilities and experiences.
More Great Reading:
I Teach Middle School and Despite What SOME People Think, I Love It