The holiday season is finally upon us and if you're like me, one of your favorite cozy traditions is putting on your most flannel-y pajamas, grabbing a mug of hot chocolate and a handful of peppermint bark, then hitting the couch for a much deserved Christmas movie binge watching marathon.
And unlike 30 years ago, when the only choices for Christmas movies on television were either classics like "It's a Wonderful Life" and "Miracle on 34th Street," or comedic romps like "Christmas Vacation" or "The Christmas Story," cable television channels and their movie production companies have consistently been able to churn out new Christmas movies every year for the past several years. Joy to the movie world!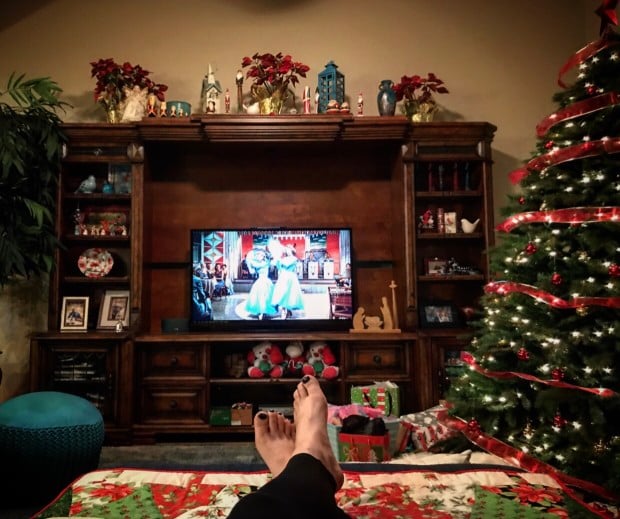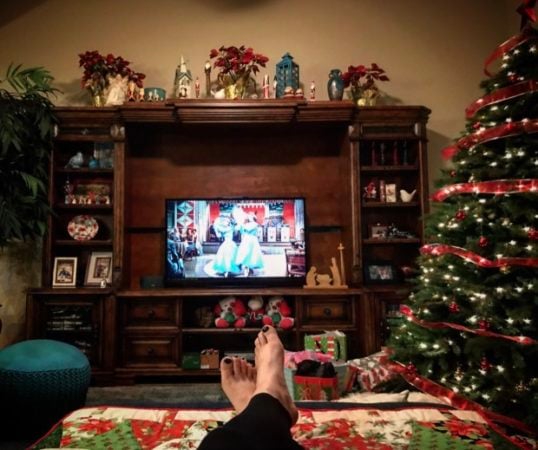 Some may be quick to cast off these new yearly holiday productions as over the top corny, syrupy sweet, subpar chick-flicks (with a massive side helping of predictability), but to them I say, "Stuff your movie critiques up your bah humbug, and go pop up some popcorn!" Why? Because the holidays are the exact time when we need some serious theatrical stress relief, and nothing does that better than settling in and enjoying one holiday happy ending after the other.
I really, really do, in fact want to see cheer-filled people walking down beautiful Main Streets covered in snow and twinkling lights, and star crossed lovers and long lost relatives coming together just in time for a Christmas Eve dinner, and ice skating scenes and mistletoe scenes, and grinches becoming Santas, and Christmas pageants and plays and choirs and, and, and…… I want to see the good gal (or guy!) win Christmas!
That's not too much to ask, is it?
Lifetime Christmas Movies
And to put even more icing on your gingerbread cookie, this year's lineup of soon to be Christmas classics from Lifetime Network feature some of your favorite stars from the 70s and 80s. I mean, who doesn't want to see a former Charlie's Angel in a Christmas movie?
Random Acts of Christmas tells the story of an investigative reporter trying to uncover the identity of the person doing wonderful holiday acts of kindness in her community. In the process, she just may uncover love and the real spirit of Christmas. Co-stars our favorite 80s Dallas oil tycoon Patrick Duffy, and one of the legendary angels, Jaclyn Smith (seen below on the left as one of the original members of the ABC show, Charlie's Angels.
A Christmas Wish A Christmas wish box, the cast of One Tree Hill, and a pseudo fairy Godmother who happens to be played by the amazing Pam Grier, this flick will make you believe that holiday wishes do come true (and are sometimes right before your eyes.) Here she is, front and center, starring in the "Jackie Brown" movie.
Merry Liddle Christmas Super successful single woman invites her whole family to her brand new home for Christmas. What could possibly go wrong? This funny and touching story stars former member of Destiny's Child, Kelly Rowland (pictured below) and features the remarkable Debbi Morgan, who you'll remember as Angie Baxter on All My Children in the 80s.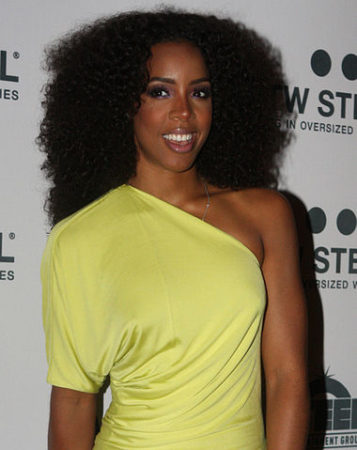 A Date by Christmas Eve  (Premiers 12/22) A holiday dating app and a magical ability to make 'naughty' people 'nice" again, make this "race to get a date by Christmas" a must watch treat. And guess who makes a guest appearance? Our favorite long time love vixen-the one and only Morgan Fairchild.
You Light Up My Christmas Calling all Facts of Life fans, this cheerful romance starring the original Tootie- Kim Fields, and all her former Facts co-stars including Nancy McKeon, Lisa Whelchel, and Mindy Cohn, should go right to the top of your watch list. And yes, you'll have the Facts theme song in your head the whole time and that's perfectly OK!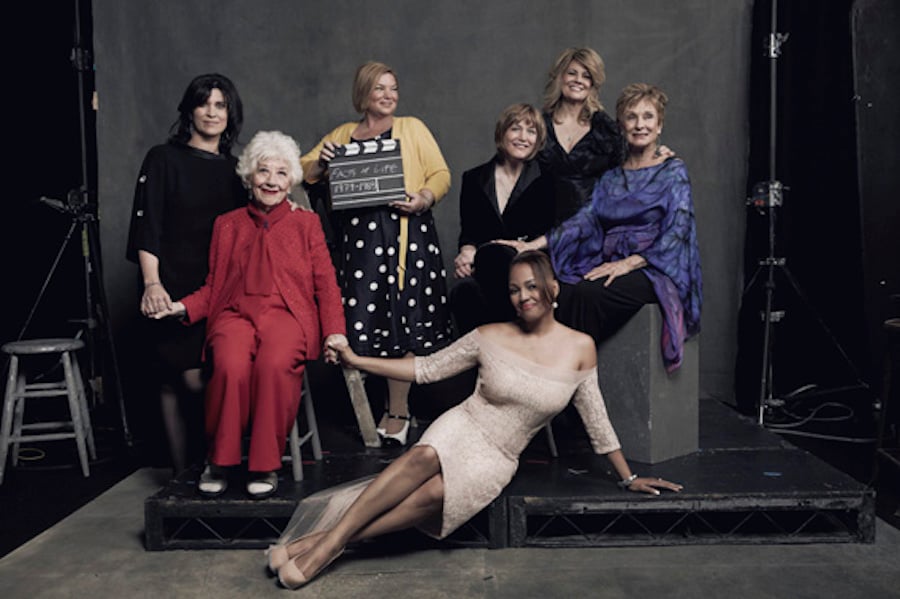 Christmas 9 to 5 A tough crime reporter must find the true meaning of Christmas, so she gets a job in retail during the holiday shopping season. Say what? But I promise it all works out, and just like a department store was able to bring holiday magic to 34th Street, feature actor George Wendt of "Norm!" Cheers fame brings this one all together, as well.
Staging Christmas The endlessly talented Soleil Moon Frye, who played our 80s 'tween idol Punky Brewster, plays a home stager who is tasked with bringing the spirit of Christmas back into the lives of a widower and his son. Sappy? Yes, but with all the GOOD feels. Here is a very grown up Soleil:
So get your DVR (or the Lifetime on-demand app) ready and grab some peppermint bark, because it's time to hit the start line of your Christmas movie binge watching marathon.
Photo credits: All Wikipedia
You Will Also Enjoy:
The Grown and Flown book is here – great gift for parents of pre-teens and teens.
Facts of Life Stars Are Reuniting for a Christmas Movie and Your Holidays Just Got Brighter
Six Things This Mom Really Wants From Her Teens This Year For Christmas