My Dear Son:
Today you begin to step away from us.
As your dad and I fade into the background of your life, I want to tell you it has been a privilege to have you as our son. You've brought joy to us in so many ways. Your spirit, your dedication, your integrity; all of that adds up to a future of great potential and great promise. Here are a few things I want to impart in black and white because I think they are essential for you to remember: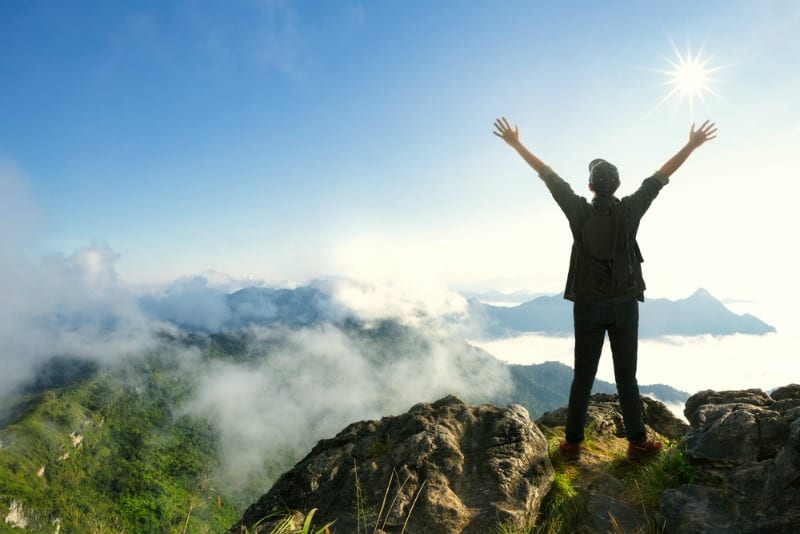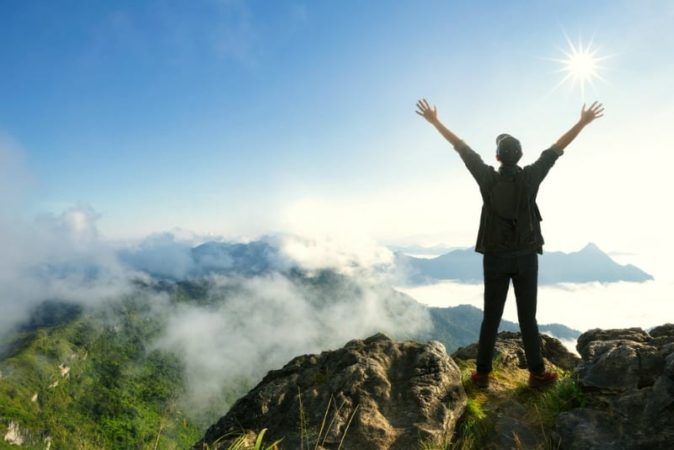 6 things we want our son to know
1. People are basically good.
A leader's strength, I think, is being able to find the goodness if it is hidden and bring it out to shine. If you can do that even when it's hard, you will find the best people have to offer.
2. There is no finish line in life.
Have goals but don't think of them as the "be all" of what you do. Along the way toward succeeding, you must enjoy your experiences, as they will become a part of that success. If you constantly push for the next ending, you'll miss some pretty fantastic beginnings and happenings.
3. Remember to be charitable in word and deed.
You should look down at someone only when you are extending a hand to help them up. You are young, strong, and intelligent. You can change someone's life with quiet support. Be someone's hero. The world certainly needs more of those.
4. Keep yourself open to new things…
But don't be flippant about the fragility of life and limb. Take care of your body and test its limits. Take chances but don't ever risk your health for a dare or a hearty fool adventure. People do exciting things all the time. Go for it when you want to do something outside of your experience base. But research it, find someone who KNOWS how to do it, and then learn, practice and step forward with confidence. The best way to arm yourself for success is to gain knowledge.
5. Choose your partner wisely.
It is rare that you can change someone with love, so choose wisely as to whom you give your heart. If you find that "love" is causing you to compromise your other values; then examine it closely. Loving someone means your values align and you can see yourself working hard for the rest of your life to stay with that person. Falling in love is easy. You can fall in love with anyone. Find someone worthy of your love and then put in the work that defines a loving relationship. If someone is worth that effort over and over again, then you are on the right track.
6. Never forget son, that YOU are loved for who you are right now.
With all your goodness and all of your imperfections, you are loved. Rest assured that you are not alone in any challenge you undertake. Our family is strong, and regardless of the back and forth disputes we have at times, we are all here for you as you need support. Don't give up on the big stuff, and don't sweat the small stuff. It's going to be okay.
You have been ready for this since you were 2 years old, son. Even that young you were ready to run out into the rain and do what needed to be done. Of all my sons, you enjoy the exhilaration of life and living. It makes me happy to see that in you. Run in the rain, dance in the rain, look up to the sky in the rain and laugh as the drops splash against your cheeks.
Enjoy the sound of the thunder and when the lightning flashes, let the smile on your face reflect in the light. You can withstand any storm. You will do things out of the ordinary.
Your dad and I will be there at every turn possible to embrace your successes, support your learning when you make mistakes and provide you a soft place to land when you need it. Home is more than a word, a house, a state or an address. It's a place in your heart that makes you feel safe and secure.
You got this son and if you need us for anything; we got you too.
Mom
More Great Reads: