Your college student may be nearly done packing for school. Even if they're taking fewer things than they might have in years past, there is still a pile of their belongings growing higher every day in the corner of their bedroom, in the hallway, or both.
Before you load up the car, take a look at these items to consider for your teen.
Note: We are a reader-supported site and receive compensation from purchases made through some of the links on this page.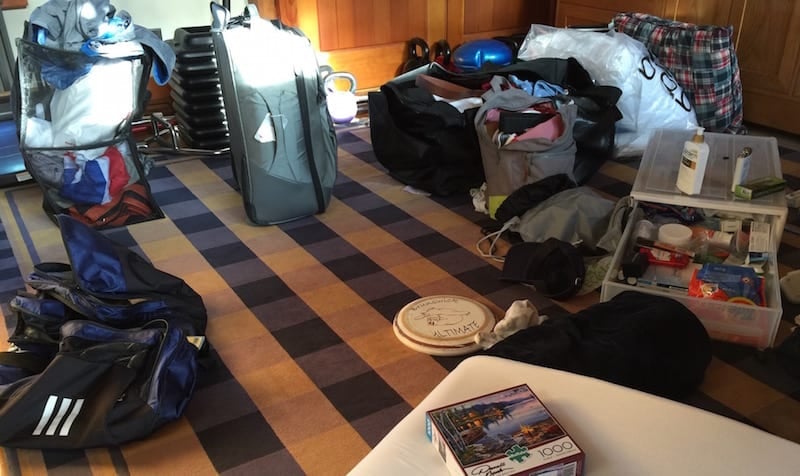 10 Last-Minute Things to Remember for a College Packing List
1. Watertight Packable Rain Jacket
For years my kids ran from the school bus or car into their middle school and high school and never once wore a rain jacket. At some point your kid will need to walk across campus in a deluge.
For women, this rain jacket from L.L. Bean get's high marks, with five sizes, five colors and three fits – petite, plus and regular.
And for men, this is a very affordable and durable rain jacket from Columbia and it is available in an array of colors.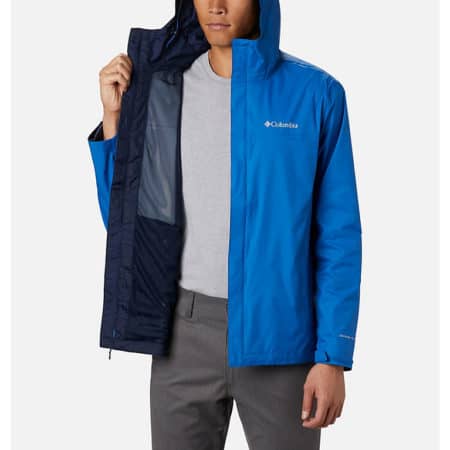 Since our teens were babies, we have functioned as their human thermometer laying our hand on a hot forehead; this year it will be crucial for your teen to have –  and know how to use –  a thermometer.
Yes, we have coached our kids on why they have to wash whites and darks separately but sometimes, that just won't work. With these ingenious sheets, they will never have to worry about that red t-shirt making all their white t-shirts pink.
The Grown and Flown book is now in paperback (September 1, 2020) with expert advice on raising teens and learning how to say goodbye at the freshman dorm.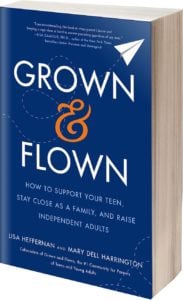 Students want their phones by their beds and this durable, extra long and extra fast charging cord makes that a reality, especially when plugged into a surge protector.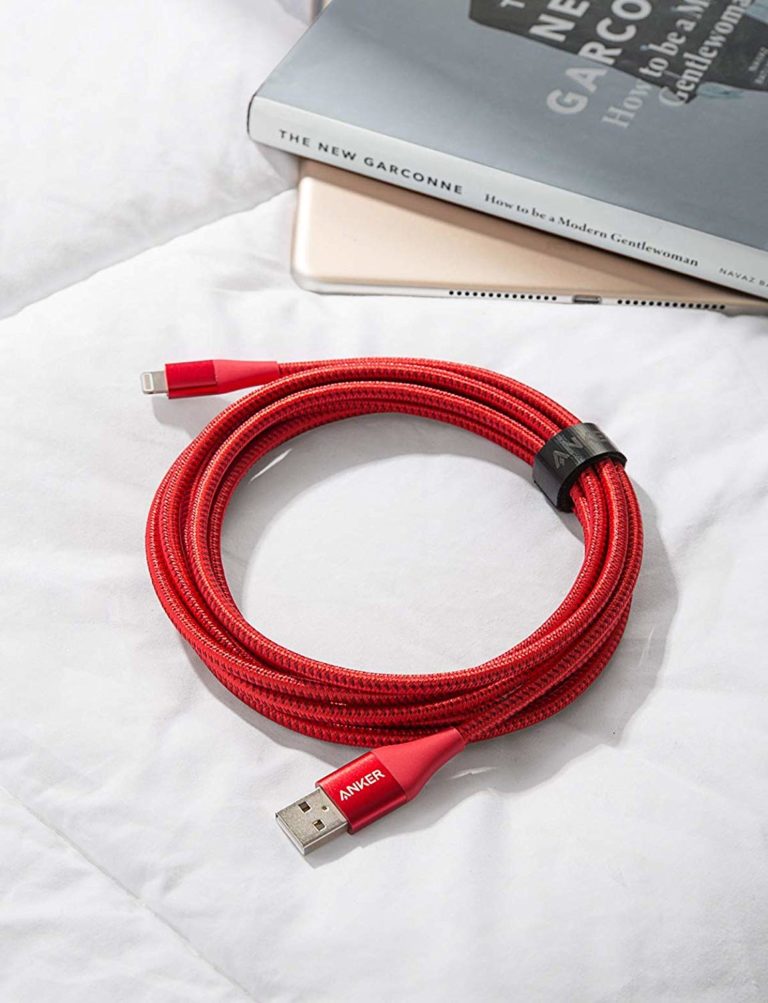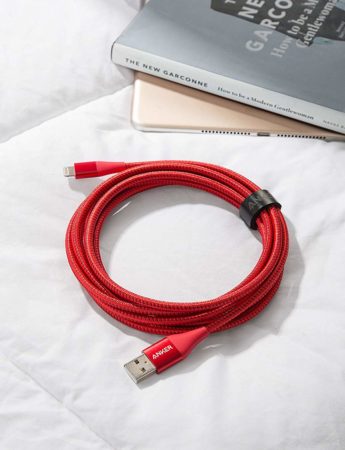 We discovered this well-priced set of an AllerEase mattress and pillow encasement will help your teen stay healthier in what may soon become a filthy and dusty dorm room.  The set is waterproof, keeping the mattress topper clean and dry in case of spills. They will protect your teen from allergens and dust mites and the mattress encasement protects against bed bugs, too.
With more grab and go options at dining halls, your teen may want and need to eat in their dorm room and store food in a min-fridge. This set of plastic containers with lids, by one of our favorite brands, OXO, can store food, snacks, or even meds or makeup.
One of my kids showed up with chess and suddenly there was a crowd. Board games (like Catan shown below) card games, frisbee and, yes, video games are all great ice breakers at the beginning of the school year.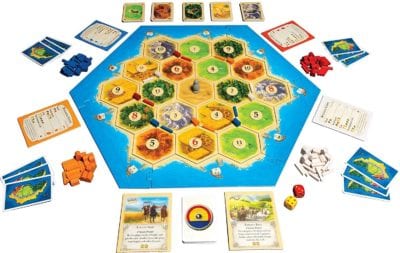 We would like to think that our teens would never reach for a set of clean sheets only to discover, instead, that the back-up set is at the bottom of an overflowing and disgusting laundry hamper. A set of disposable Beantown bed linens, packed away for emergencies, might be $20 well-spent, especially for any laundry-challenged teen. Made from plants, they can be used for days or weeks and can be recycled or composted when no loner needed.
We ordered a sample and were surprised at how soft it was…not like the paper examining gowns that we imagined they would feel like. There is a subscription service available too, at frequencies of one, two or four weeks.
They can fill up at stations designed specifically for filling water bottles while saving money and minimizing plastic waste, too. Hydro Flask is a top brand.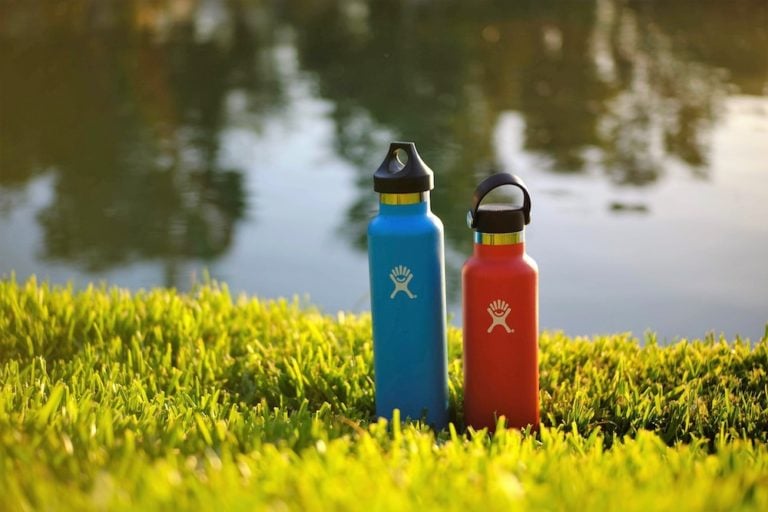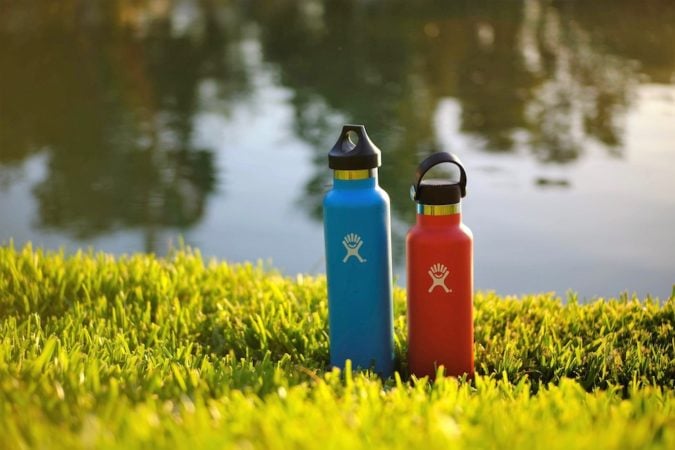 Dorm room air can be stale and the floors and other surfaces get dusty. In a word, they are GROSS and teens do not typically clean them.  You might consider an air purifier and this one, by Conway, has gotten the top reviews since 2015 out of 35 different models tested. (NYTimes Wirecutter). According to the manufacturer, the Conway has a
4 Stage Filtration System (Pre-filter, Deodorization filter, True HEPA filter, Vital Ion) captures and reduces up to 99.97% of particles 0.3 microns in the air, including pollen, pollutants and other allergens. It also reduces volatile organic compounds and reduces odor. (Amazon)
A less expensive model, that also gets great reviews for small spaces, is the Levoit Air purifier.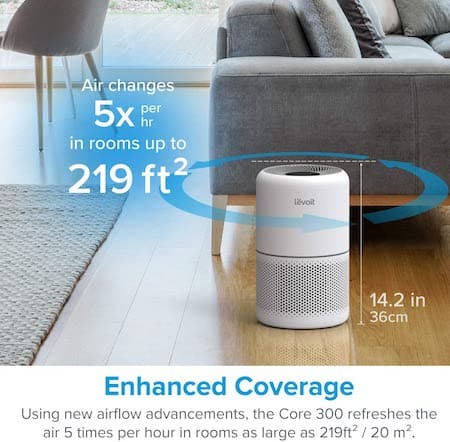 And one final idea, is this cute reminder, a Call Your Mom pillowcase.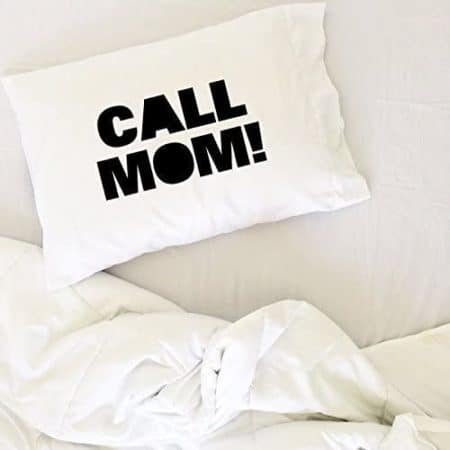 You Might Also Want to Read:
Popular Face Masks for Teens and Adults We asked our Grown and Flown parents which ones that liked the most – here are their favorites.
17 Items to Cross Off Your List Before Your Teen Leaves for College These are the things that will be much easier to do BEFORE you drop off your teen.