Your college student may be nearly done packing for school, and a pile of their belongings grows higher every day in the corner of their bedroom, in the hallway, or both. Before you load up the car, consider these last-minute items to consider packing for your teen.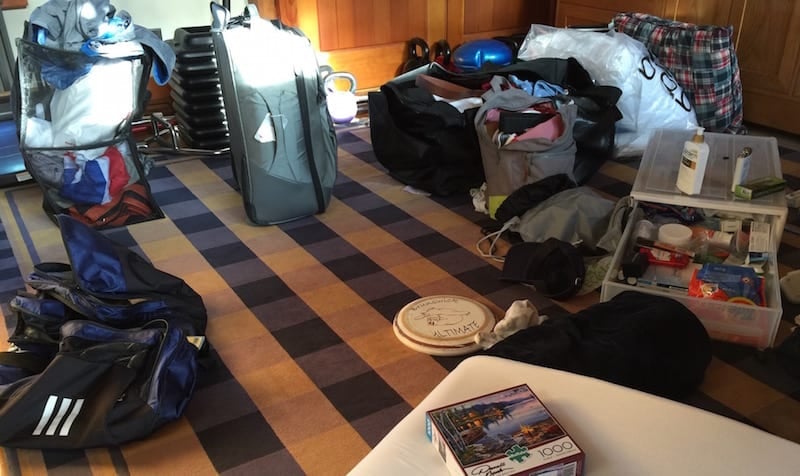 Note: We are a reader-supported site and receive compensation from purchases made through some of the links on this page.
Last-minute things for your college packing list
We've recently seen some terrible air in many parts of the country this summer due to wildfires; having an air purifier may be something you've not considered for your teen until now. This highly-regarded brand is now available in mini size and includes a small platform for essential oils to add aromatherapy to the filter.  Includes a genuine HEPA filter that filters smoke, allergens, dust, odors, and more.
Having a clean room may not be at the top of your teen's list, but, as parents, we know better: a clean living space can play a critical role in helping to protect them against illnesses that can easily spread through dorms. Cold, flu, and norovirus? No, thank you.
Download The College Student's Guide to Cleaning, a comprehensive guide to cleaning basics, to help give your student insight into WHY cleaning can help prevent illness. Included are tips for move-in, cleaning with a sick roommate, laundry guide and stain removal tips, navigating cleaning chores with a roommate, and more.
Conveying the importance of a clean dorm is a MUST, and this guide is FREE. Print it out so they can use it as a resource as they settle into dorm living.
Since our teens were babies, we have functioned as their human thermometers laying our hand on a hot forehead; your teen must have a thermometer — and know how to use it. If your student gets sick at college, one of the first questions they will be asked is about their temperature. They can get a reading with this thermometer in 8 seconds.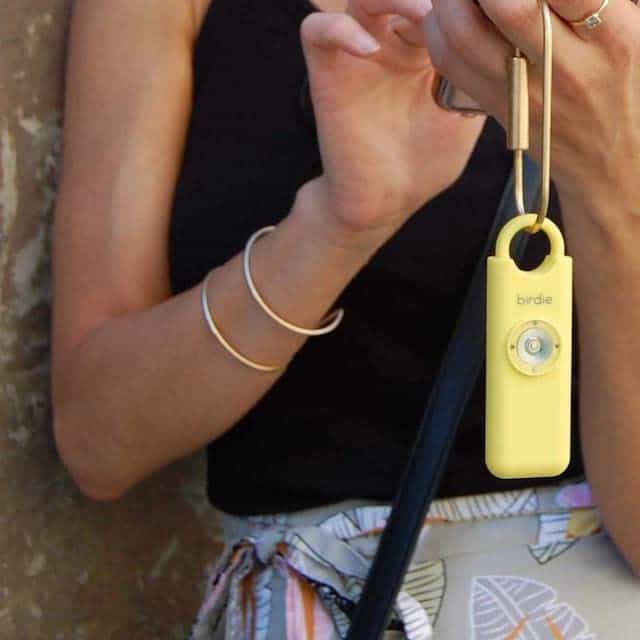 This small personal alarm might help your daughter prepare for a situation where she feels frightened. Pull the pin to activate a loud alarm and flash the strobe light to create a diversion. The pin can be replaced and reused.
There is something about socks that we will never understand — why is it so incredibly easy to misplace one of a pair? If you have not already purchased a week's worth of new socks for your teen, consider buying some from Bombas.
With every pair you purchase, a pair is given to someone experiencing homelessness. 
Most dorms prohibit extension cords, and your teen will need a surge protector to protect their expensive laptop and keep their other devices powered up. This one gets the top reviews for dorms from The New York Times Wirecutter product review site. It has six outlets, two USB ports, and a 6-foot power cord.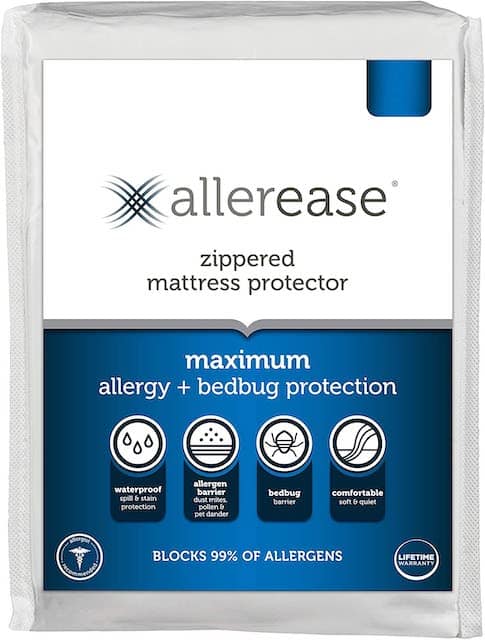 An AllerEase mattress encasement can help your teen sleep in a healthier bed amid what may soon become a filthy and dusty dorm room. It is waterproof, keeping the mattress topper clean and dry in case of spills. It protects your teen from allergens, dust mites, and bed bugs.
Now that IKEA is no longer making their iconic blue bag, you can find the Grown and Flown bag in our new shop…just in time for fall packing — the same design, with a  lightweight and durable fabric.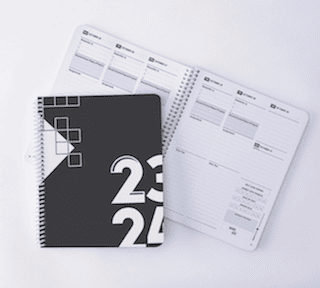 Class Tracker planners help students keep track of their academic life, extracurriculars, work commitments, and more. Don't let the simple and intuitive weekly layout fool you; the patented design is based on years of research, coaching, and student input. The College Edition features a sturdy, laminated cover, weekly pages explicitly designed for student life, monthly planning pages, goal-setting pages, and more, making this a must-have tool for success.
Hydro Flask water bottles are ideal for college students because they keep the cold drinks cold for up to 24 hours and hot drinks hot for up to 12 hours — perfect for when your student spends the day on campus. This is a top pick from The New York Time Wirecutter product review site.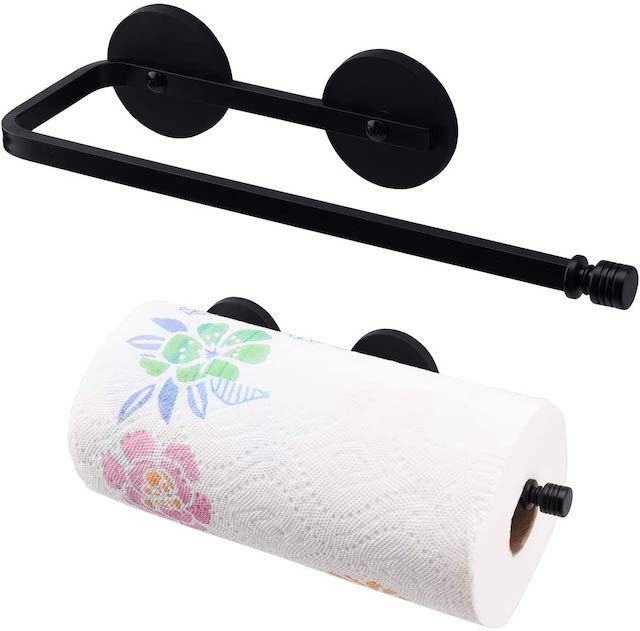 Spills will happen, and easy access to a roll of paper towels is made easier when they are held in place by a towel bar attached magnetically to a mini-fridge. This one uses strong magnets that will not move around in use.
Consider a small personal safe for secure storage for students with prescription meds, jewelry, and/or other valuables.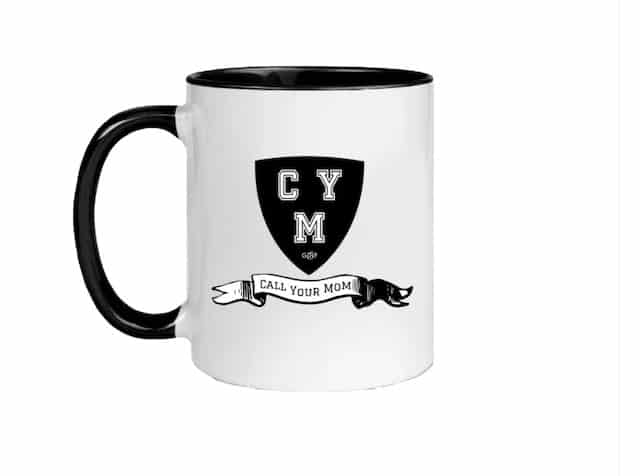 Would your new college student enjoy a little reminder to call you? This is the perfect small gift to place on their desk before you leave (sniff).
Did you know that when your teen turns 18, you can no longer speak for them if they have a medical or financial issue? So, before they head out the door, ensure you have the legal documents to protect them. You want to ensure you can speak to healthcare providers, stay informed, and help make decisions for your teen once they leave home. The process is easy, quick, and inexpensive. (Grown and Flown is an affiliate.)
Follow our link here and get 20% off your documents.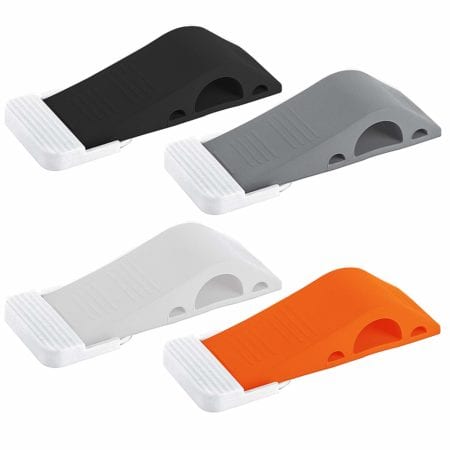 A door stop will be a life-saver when your teen moves into their dorm room and in the early days when they want to make it easy to meet and become friends with hallmates.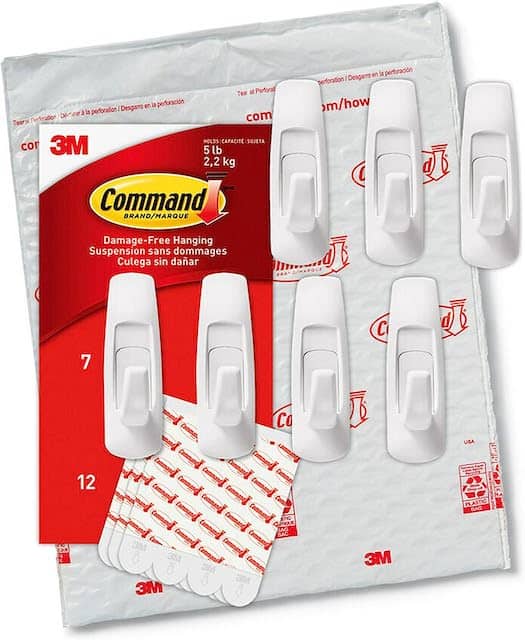 Check with your teen's college to see if Command Hooks and Strips are allowed in the dorm room. If so, pick up this package of seven hooks, each holding up to five pounds.
Ensure your teen has a tool kit with the basics to prepare for dorm move-in and future apartments. We love the compact zipper bag for this tool kit, as a bulky rigid case kit can be harder to store in a small dorm room.
Could your teen use a new backpack for college? They should pick one with a padded sleeve to protect their expensive laptop from breaking or exposure to liquids. The NorthFace Borealis is top-rated by Good Housekeeping and is one of our most popular brands. Certified by the American Chiropractic Association, it has bungee cords for stashing a jacket and fleece-lined compartments to store more delicate items like glasses and AirPods. Available in 18 colors.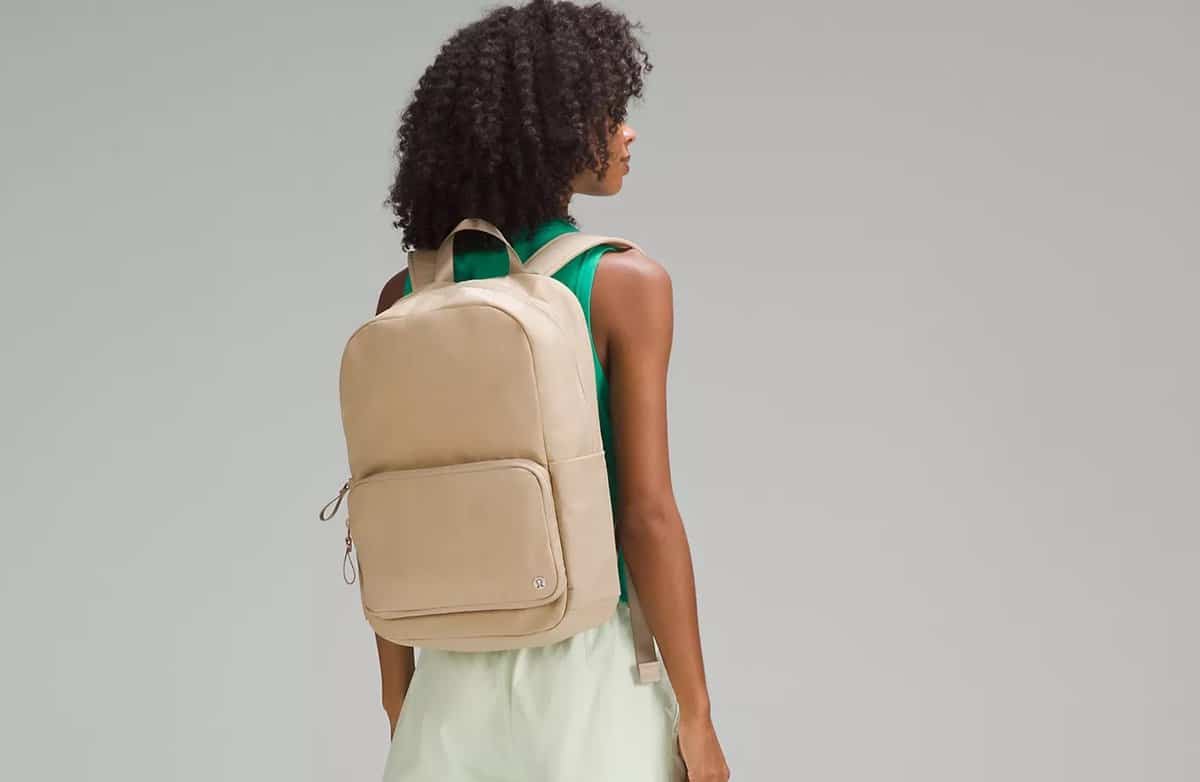 This stylish backpack from the super-popular brand lululemon has a padded sleeve for a 16″ laptop, side pockets for a water bottle, and is made of water-resistant fabric. Also available in black.
20. Prescriptions and Toiletries
Make sure your teen knows where the closest store is to get a prescription filled, and if you have time to swing by there on move-in day, stock up on any toiletries they will need during those first weeks/months of school.
Look for local CVS, Target, and Walgreens.
Do you have our Off-to-College Checklist? Here are all the things you and your teen need to do — not buy — before you pack up the car for drop-off day.
One more thing to remember is to write a letter to your new college student now, while you have time, and have it ready to leave for them to read after you have left.