"Just think, in two months school will be over, forever," I enthuse as I drop off my high school senior son at the school gates. I'm trying to cheer him up after listening to more grumbles about exam stress, withering motivation and students infected with senioritis.
"Yes, but I'm pretty sure I'm going to miss it" he blurts, in one of those no-eye-contact revelations that tend to happen in the front of my car.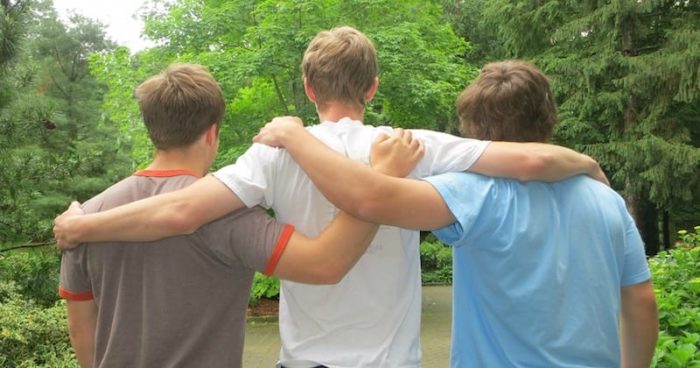 "Miss school? I thought you'd be rejoicing after twelve years" I reply, realizing that it appears to be me who is ready to don the cap and gown – for getting my first-born through high school!
"Yeah well, I'm not going to miss the academics, obviously, but I'll miss my friends and the social scene. Everyone's going their own way and there are people I will lose touch with. Nothing's ever going to be the same."
He's right of course, though perhaps infused with a touch of teenage dramatics. While I have been caught up in his achievements and focused on what's next, I'd forgotten that he is dealing with a myriad of lasts. Last chemistry lesson, last football practice, last school trip, last prom. Oh, that last prom!
The partings peel away layers of obligation, easing the burden on his heavy wings after the tough flight through high school, but they also strip away his sense of belonging and fracture his identity. No longer is he the quarterback, the promising student, the class's social instigator or one of the teacher's favorites. He is paired back to the core – doleful and vulnerable in this in-between state.
"I'm too sensitive about these things" he confesses, exposing the golden nuggets of his character that melt my heart.
"Yes, you have always been emotional. You get that from me. It's both a blessing and a curse. We feel things deeply and that can bring a lot of joy, but the flip side is that we feel the pain intensely too."
"I guess" he replies, because he is, after all, a teenager and a male and there's a limit to how much he will talk of emotions.
"You have a right to feel sad. It's a momentous time. So many changes in one go." I rally in reassurance before his attention moves on.
He unfolds out of the car and I watch him lollop off, reluctant to face the days anesthetizing revision sessions.
Perhaps I should feel sad too. But I do not. I embrace every step that my children take towards independence; not because I want to be free of them or the endless nitty-gritty of mothering, but because I want them to revel in the freedom of their own choices, decisions and mistakes.
But first, my son needs closure. As school's end rushes in, the intensity of his friendships deepens with the appreciation we find in loss. He takes a role in the graduation show to prolong the sense of belonging and plans a vacation with his closest friends as a final, glorious goodbye before they peel off in separate directions. These small steps ease the ripping apart, gently sliding down the zipper till the two sides disengage with a final gentle tug.
School, which in the past has often seemed to him like a never-ending obstacle course, begins to change color. He filters away the heavy greys and blacks of subjects he did not wish to study, teachers he resented, the anxiety of tests and the struggle of fitting in yet standing out. Instead, his memories are draped in nostalgic greens and uplifting yellows – the teacher who liked to joke around, flirting in the halls, hiking on the trips, raising the trophy and acing the test.
It is a fitting end, because reminiscing is part of the process which will aid him in letting go and moving forward. I watch in encouragement from the sidelines, keeping my own agenda in check and allowing him to mourn. I am sure he will meet me in the upward curve of adventure that awaits.
Related:
How to Make a Graduation Party Memorable
How to Celebrate Your Senior's Big Day