Parents worry about everything their children do, but perhaps the thorniest and most challenging issues we parents face are related to our childrens' burgeoning sexuality. A recently released study, published by researchers at the U.S. Centers for Disease Control and Prevention (CDC), suggests that these days fewer high school students are having sex, particularly 9th and 10th graders and black students.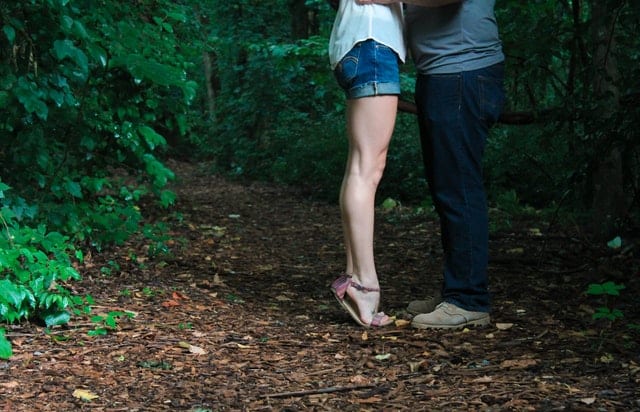 The study which analyzed data from national Youth Risk Behavior Surveys (The national YRBS is a biennial, self-reported, school-based survey of U.S. high school students conducted by CDC) indicates that from 2010-2015, "the proportion of high school students nationwide who had ever had sexual intercourse decreased significantly overall…" Sexual activity decreased among 9th and 10th grade students, among non-Hispanic black students in all grades, and among Hispanic students in three grades (9th, 10th and 12th). The  decrease in sexual activity occurred among both boys and girls.
How do we analyze and use this data?
We know that the majority of adolescents initiate sexual activity during high school, meaning that most kids start having sex at some point in their high school careers. The proportion of high school students who have ever had sexual intercourse increases by grade. We also know that early sexual activity is associated with a number of behaviors that lead to negative life outcomes; the earlier sex is initiated the more sexual partners a person is likely to have, the less likely they are to use condoms, and the more likely they are to contract a sexually transmitted infection (STI) during adolescence. Sexual risk-taking seems to be more prevalent among younger teens and leaves those teens vulnerable to STIs, pregnancy and human immunodeficiency virus (HIV). If we can continue to raise the age at which young people initiate sex, there will be a net positive impact on public health.
The data is encouraging but figuring out what has led to the decrease in sexual behavior among high school students is crucial so that we can devise ways to ensure that the decline in such behaviors continues. Some reasons proposed for the decrease in sexual behavior between 2010-2015 are the, "significant shifts in various influences…including changes in technology and the use of social media by youth, requirements and funding for education, and innovations in and federal resources for human immunodeficiency virus infection, STI, and teen pregnancy prevention."
The study concludes that, "Adolescence is characterized by profound intellectual, emotional, and psychological growth, all of which could be influenced by sociocultural and educational changes."  Clearly more work needs to be done to understand the reasons for these decreases in sexual activity and to ensure that they continue and, "More research is necessary to understand the contributing factors and the implications of these findings and to examine the contribution of these declines to declines in teenage childbearing and the potential relationship with STI."
https://www.cdc.gov/mmwr/volumes/66/wr/mm665152a1.htm
https://www.ncbi.nlm.nih.gov/pubmed/27280474
https://www.hhs.gov/ash/oah/adolescent-development/reproductive-health-and-teen-pregnancy/teen-pregnancy-and-childbearing/trends/index.html
Related:
10 Essential Things About Sex I Want My Daughters to Know
21 Absolutely Fabulous High School Graduation Gifts for Girls