Last night was the fifth time I have attended college night at my sons' high school. My third and youngest son is a high school sophomore and, as I reminded myself many times during the evening, although I have done this before, he has not. It's his turn and I want to give him my support, encouragement and possibly a bit more than a smidge of enthusiasm. But, as with many of the milestones in his life, it can be challenging to engage the third time around.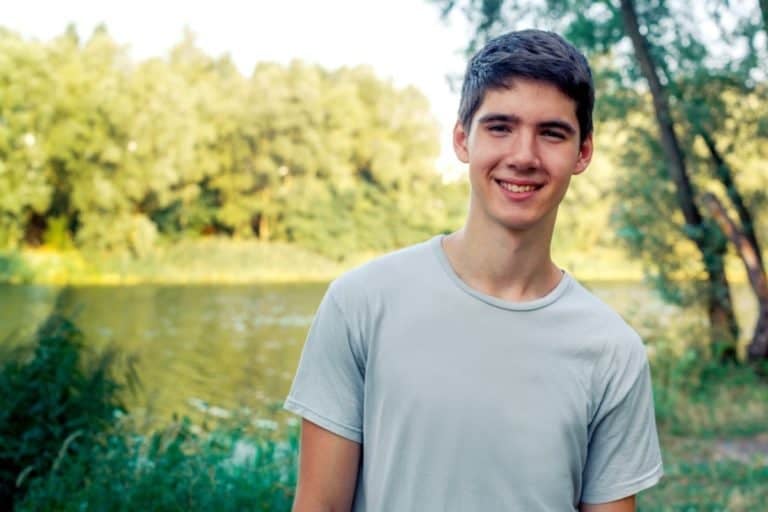 It's my last back to school night. (Twenty20 @christening)
College night at high school
The classroom we were in was hotter than I ever remember a classroom being which is, of course, more about the stage of life I'm in than about the actual room temperature. The college representatives were impossibly young. In fact, I now have a son older than a few of those representatives. Their presentations were well done but, for me, they seemed to careen between the self-evident and the hard to believe.
I'm certain that the first college night I attended was greeted with much anticipation and I probably marked the date on my calendar months ahead of time. In contrast, this time around I was fortunate that a friend and my son reminded me of the meeting. But, isn't that just the way it always goes for my laid-back, go-with-the-flow third son.
When I was pregnant with my second child I worried that I wouldn't be able to love another child as intensely as I loved the first. It turned out that my worry was unwarranted. Each son, in his turn, captured my heart fully and completely. I love each of them with a mother's love, the kind of love that would eagerly co-opt their pain as my own, and although the depth of my love is no different, I am a different parent to my third child than I was to my first.
The oldest son got all of the firsts, which has been both his blessing and his burden. I can see that burden in the seriousness of his character and in the way he worries about all of us. The middle son, with his big personality, divined early on that as neither oldest, nor youngest, he needed to declare himself early and often and so he did.
My littlest man is a quiet diplomat with a wise old soul. He doesn't demand attention but neither does he carry the weight of the world on his shoulders. His parents are older, wearier, more likely to let things slide but also wiser, more weathered and perhaps a little better at seeing the forest, rather than focusing on the trees.
Although, of course, the first time around I understood that a sixteen-year old is not yet an adult, and that the college process is a journey, I truly didn't realize that the years before a confident man emerged from a tentative boy would be filled with such joy, such angst and so much agonizing push/pull. Nor did I understand that although they largely resemble men, with facial hair and deep voices, a 16-year-old is still a boy.
But last night marked the beginning of a journey for my third son and perhaps the beginning of the end of a journey for me. And while we travel this road together, I ask for wisdom, patience and fortitude to guide this child in accord with the talents and qualities that make him uniquely him.
And, I hope that whatever deficits we, his parents, suffer from lack of novelty, will be amply filled by the wealth of our experience.
Related:
Why This Mom Thinks Her Sweet Spot of Parenting is Right Now 
Dear Mom of High School Junior 
Third's The Charm? A Letter to My Son As He Prepares for College