Okay, no more putting it off, it is time to talk about college. If you have kept in depth discussion of the subject under wraps during Freshman and Sophomore years, you and your teen are about to go on a voyage of discovery during junior year. He or she will discover what interests them, excites them, and motivates them.
You will discover an adult emerging, and the emphasis here is on emerging, from what will soon be the memories of childhood.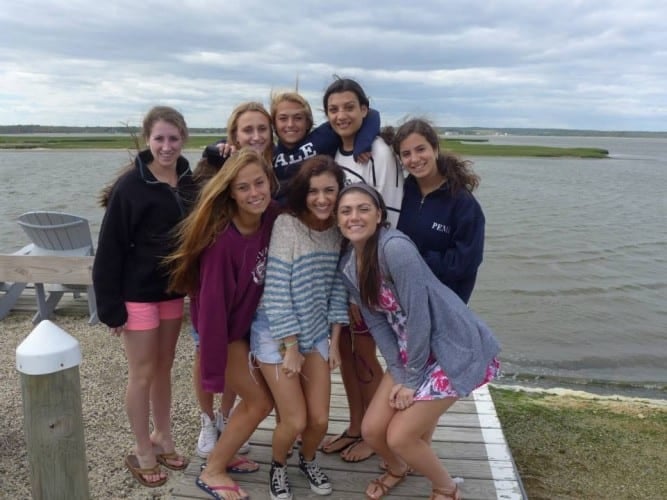 Advice for parents of high school juniors
1.Map out the college admissions tests
Make a detailed plan of where and when your teen will take any of the standardized tests they need this year. They could potentially face any combination of PSAT, SAT, APs, ACT, PLAN. But the requirements of each college are changing so fast, so make certain your teen has checked the sites of the colleges that interest them.
Many schools have stopped requiring standardized exams for certain graduation years so it is essential to look at the fine print on each admissions website, because the requirements vary from year to year.
Be careful with this planning to avoid having too many tests pile up in the May-June period. Use the results of the PSAT or PLAN to recalibrate their studying. There are myriad of options to study for the standardized exams, everything from free online courses to private tutoring so plan ahead for what fits into your schedule and budget.
2. Time for introspection
Once the planning is over, the scheduling of tests and activities is complete, it is time to look within. While your junior will learn much about college from counselors, other students, college websites and campus visits, it can be helpful to gain some self-knowledge.
Some of the questions that juniors can ask themselves:
How do I like to learn?
Do I like/need interaction with faculty and teachers?
Do I thrive socially in a large environment or am I happier when I know a sizable proportion of the people around me?
Do I like the rambunctious atmosphere of a big sports school or is that social scene uninviting?
How much can my family afford to pay and what other means might I have for gaining scholarships and loans?
How far from home do I want to go?
Do I want to be able to easily drive to my college from home or would it be okay to take a plane or train each time?
Do I like big city life, suburban idyll or a rural setting?
What interests do I have now, or might have over the next four years and which schools will best suit these?
Do I want to be at a school where I have to apply to my major or do I want to be admitted and later decide?
A student who can answer some of these questions (recognizing that both the answers and the student may change over time) will find that time spent with counselors and visiting colleges is far more productive.
3. Clear the spring-time decks
There is a crunch that comes at the end of junior year and, unless your teen is very forward thinking, they may not realize it until they are there. You know it now, so if there are things that can be moved out of spring of junior year – perhaps a spring sport or play that they don't care that much about or driving lessons – move those things or dispense with them altogether.
We promise you, when the pileup of year-end exams and standardized tests, along with college visits descends, your student will be glad these things are gone.
4. Recommendations
Before the school year ends for summer, your junior should ask two teachers to write college recommendations if any of the schools they are applying to require recs. These need to be written by teachers who students have in junior or senior year.
With the early college application deadlines in November, this, realistically, means it needs to be a junior year teacher. Teachers are inundated with requests and students should ask early, politely, and give the teacher the entire summer to address the request.
5. Road trip
Once your junior has met with their counselor, it is time for the road show.  It's time to see a few colleges, perhaps locally or even virtually, to help your teen get a better sense of what appeals to them. This can be a wonderful or utterly dreadful time in your life but it is certainly the only time you will travel this path together.
I have heard stories of kids and parents who barely spoke a word on the entire journey, such is the way of a sullen teen. Yet other parents speak fondly using this time as a way to grow closer to a teen who might be drifting away and to talk about some of the very important things that they are finally grown up enough to discuss.
6. College Application Essay
Summer between junior and senior year is the time to start college essays and there is no better person to help than a high school English teacher, preferably one who has taught your child. A teacher will ask all the right questions and help move the process along ("Is that what you mean to say here, it is not clear to the reader?
Do you have more details you can add to bring your story to life?") but will not write the essay for your teen. Encourage them to find this English teacher during 11th grade so that teacher and student can work together the summer before 12th grade commences.
7. Dating, driving, drinking
Much of what we think of as high school, staying out late, dating, prom, driving and, unfortunately, drinking and drug use, begins in junior year. For many teens there is a fairly sharp demarcation between the first two and the last two years in high school with the new-found freedom that the car brings.
It is tempting to see how hard they are working and feel that they deserve some fun. And they do.
But new drivers are dangerous drivers with car crashes the leading cause of death of teens in the US. The CDC reports (Teen Drivers: Get the Facts) that the adoption of graduated drivers licensing has been successful in lowering these sad statistics:
Driving is a complex skill, one that must be practiced to be learned well. Teenagers' lack of driving experience, together with risk-taking behavior, heightens their risk for crashes. The need for skill-building and driving supervision for new drivers is the basis for graduated driver licensing (GDL) systems.

Although varied, GDL systems exist in all U.S. states and Washington, D.C. GDL systems provide longer practice periods, limit driving under high-risk conditions for newly licensed drivers, and require greater participation from parents as their teens learn to drive. Research suggests that more comprehensive GDL systems are associated with 26% to 41% reductions in fatal crashes and 16% to 22% reductions in overall crashes among 16-year-old drivers. Parents can help their teen be safer by knowing and following their state's GDL laws.
Teen Drivers: Get the Facts (CDC)
A final thought…
Savor every day.
One day during junior year it just might become clear how close they are to leaving. It could be on a college tour or when they get behind the wheel of a car. It might be when they get dressed up or when they get a summer job all on their own with no nagging.
But one day the stark reality of their departure seems utterly too real. This is a warning signal from the parenting gods reminding us to savor every day, to get to know, even better, our changing child, and to prepare ourselves to send them on their way.
You Might Also Want to Read:
Turns Out, I'm the One Making Junior Year More Difficult Than it Has to Be