They were such a cute couple.
My son and his girlfriend had started dating during their Junior year of high school.  They were both good kids – did well in school, were involved in clubs and sports, and didn't worry at all about being "popular" or "cool."
They were together for two proms, two Homecomings, countless meals at Panera, endless study sessions, and many movie marathons on our couch. It was the first high school romance for both of them, and I loved listening to them laugh together and quiz each other for tests, as I did dishes in my kitchen and they sat at our dining room table.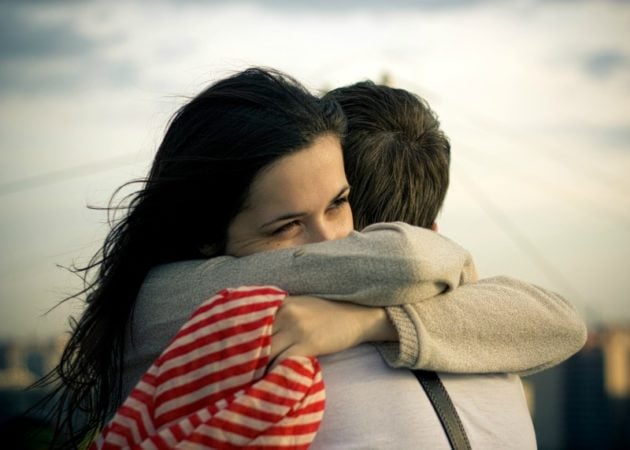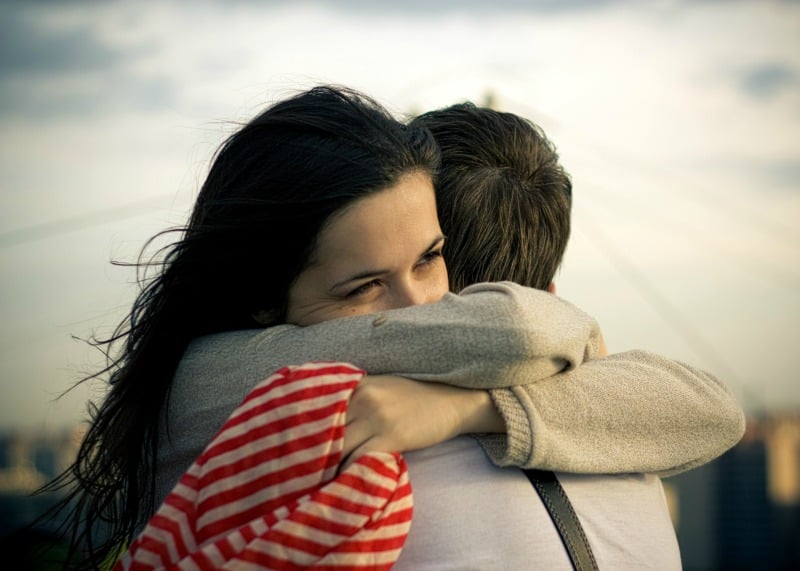 I Liked My Son's Girlfriend
I liked her. I really liked her. She was sweet and smart and from a lovely family that shared similar values to ours. But best of all, she was low-maintenance and no-drama, and always so polite when she was in our home.
As Senior year of high school started quickly passing by, as it always does, my son was struggling a bit to make the decision as to where to go to college. His girlfriend had already decided and had paid her deposit early in the school year, while my son was still weighing options deep into January. He was torn between staying close to home and venturing off to a nearby state, where he would know nobody.
As his mother, I was torn as well. Part of me, the selfish part, wanted him close by. I imagined myself driving to meet him for dinner occasionally or welcoming him home with a big bag of dirty laundry, ready to cook his favorite meals for the weekend.
The braver part of me envisioned him far away, spreading his wings and making all new friends in a new state, which would be uncomfortable for us both, but probably worth it for the life skills he needed to start acquiring.
One February night at dinner, our son abruptly announced that he had made his college decision and he was going to stay in state.  All of a sudden it hit me. He'd be attending the same school that his girlfriend was headed to. How could my heart swell with happiness, as it began to sink at the exact same moment?
I tried my best to remain outwardly calm and happy for him, as panicky thoughts started racing around in my brain. Was he making this huge decision because his girlfriend had exerted some pressure on him? Was he going to allow a high school romance to play such a big part in where he would spend four years, and possibly more, of his life? Would he seriously regret this choice a year later and be asking me how I allowed him to make such a dumb decision?
A few weeks went by as I mulled over my thoughts and discussed the issue with my husband and a few close friends. My uneasiness built up, as scenes of my son's future played out in my mind. I knew the decision on where he went to college had to be his own, but I also felt it was my motherly duty to dispense some life advice.
But I Wanted My Son to Break Up With Her
I really hated doing it, but I decided to encourage him to break up with his sweet girlfriend before college started.
I waited until his Spring Break week to broach the subject, as we relaxed outside in our backyard one night, gazing up at trees and stars, as we both silently acknowledged that evenings like this would soon be precious and few.
He listened as I laid out some reasons as to why it might be better for both him and his girlfriend to start off college unattached.  How the first few months of college are a special and exciting time, where you are meeting new people practically every hour of every day, and students are so eager to make new connections.
I carefully tried to explain that being tied to one person, no matter how great they were, could quickly and easily become a burden of sorts. I didn't want either one of these two kind, young people, with such tender hearts, to begin to feel resentment towards each other.
I told my son that he and his girlfriend were such nice kids, that there was a risk they'd try to stay together to avoid hurting each other and become miserable at the same time. There was a good chance that eventually one of them would "slip" (emotionally or physically) and things could get ugly.
I tried my best to help him understand that this freedom was what they both needed to gift each other during the summer, before classes started, and that I hoped he could frame it that way when he talked to her about it.
He surprised me while I spoke, staying silent and occasionally nodding his head. When I felt I had said enough, I asked him his thoughts.
He got a wistful look on his face and proceeded to tell me that he had already begun to think about this, and that he also felt breaking up before school started was probably for the best. I sighed with relief and asked him how he thought it would go when the time came.
"It'll be hard for both of us, but I think in the long run, we'll both feel it was the right thing to do." I smiled and told my son that that was the most mature thing he had said in his 18 years of life. And that I was proud of him and hoped he would be thoughtful and caring when the time came to have the discussion with his girlfriend.
Fast forward one year exactly, as he and his ex-girlfriend have just finished up their first year of college at the same university. He had admitted to me during winter break that there had been hurt feelings and deliberate avoidance during their first semester. But as we packed up his dorm room, I casually asked how things had gone between them during second semester, knowing they still had mutual friends.
"It's all good now. We're friends, Mom." Which was music to my ears.
Both these kids had started college with uneasy but complete freedom to experience new relationships without any guilt or awkwardness.
I guess I was lucky that things turned out so well, but I had sensed that these two could handle the separation and transition and would be able to look back at it with a bittersweet inevitability.
If you have similar feelings this summer, trust your gut, and talk with your kids.
Young hearts are fragile but resilient.
This author has chosen to remain anonymous.
You Might Also Enjoy Reading:
A Thank You to My Son's (Now-Former) First Girlfriend
What Your Mom Really Wanted You to Know That Day Dorm Shopping