Even though they've had their heads in books all semester, giving books to your college student is still the perfect gift. It's also a good way to help start their own personal libraries, so when they do get that first apartment, there will have plenty of books to fill up that IKEA bookshelf. These titles are all ideal for the 18-25 year old set, and anyone starting out in the real world for the first time.
9 Best Books for College Students
Freshman Year of Life: Essays That Tell the Truth About Work, Home, and Love After College
Hand your college grad a copy of this newly newly-released book as they move into (what can be) the slightly scary post-college wold. Here are 38 stunning essays written by top millennial writers who reveal the challenges met and disasters overcome during their own "first year of life."  Excellent and insightful!
There Is Life After College: What Parents and Students Should Know About Navigating School to Prepare for the Jobs of Tomorrow
MY LATEST VIDEOS
It's definitely a different post-graduate world out there, and today's youth are ill-prepared to deal with the harsh realities of the workplace and self-sufficiency. This new guide, from bestselling author of College Unbound, is a delightful and sensible game plan to ease career and post college anxiety of both parents and the newly graduated alike.
The Book of Joy: Lasting Happiness in a Changing World
Go on this amazing journey as these two inspirations of our time, His Holiness the Dalai Lama and Archbishop Desmond Tutu, share their secret to having a joy filled life. Read about how even the most dire suffering one can live through, can ultimately lead to a joyful ending. Powerful, full of wisdom, science, and anecdotes, this is one you will want to read first and then give away.
Born for This: How to Find the Work You Were Meant to Do
Chosen as one of Inc.com 2016's Best Book for Entrepreneurs, this books will help kick-start the dreamer in you, and set you on a path to doing work that doesn't feel like work. Ever hear the phrase, find what you love to do and then figure out how to get paid for it? This book is your how-to guide for exactly that.
Get Momentum: How to Start When You're Stuck
With kindness, accountability and encouragement, Get Momentum will help you tap into your natural way of being to achieve career goals, as well as personal goals. Authored by a psychologist, this book will help you face fear and change with confidence and all the information you need to move on when you're stuck.
Love Your Life, Not Theirs: 7 Money Habits for Living the Life You Want
Perfect money manual for the new graduate, this book will teach those living on their own for the first time to not get sucked into the "comparison" mess. It will help you re-frame the way you think about money, learn new habits on how to avoid debt, how to properly save for your future,  how to have healthy money talks in relationships, as well as how to start giving back.
How to Live a Good Life: Soulful Stories, Surprising Science, and Practical Wisdom
This isn't another feel good book on how to be happy. It's an idea model for how to fill you life's bucket- spending  30 days filling your "buckets" and reclaiming your life. In depth exercises and scientifically based prompts will teach you how to find the path to your own personal happiness.
After College: Navigating Transitions, Relationships and Faith
Described as a "must-read for graduating seniors and an excellent resource for everyone seeking to live intentionally, and a sound biblical guide to fortify and encourage faithful transition," After College may be just want a wandering and questioning soul needs after four years of higher education. Practical advice on forging new friendships, finances, and working to find your true calling in your early twenties.
13 Things Mentally Strong People Don't Do: Take Back Your Power, Embrace Change, Face Your Fears, and Train Your Brain for Happiness and Success
Sadly, our kids are graduating college without the mental stamina and fortitude it takes to do daily battle  in the real world. Morin, a psychotherapist, walks us through the steps we must take when we are faced with crushing adversity, and the personality skills we must possess to pull up our boot straps and get back out there. Includes successful strategies to teach how to alter our attitude into positivity, and dramatically increase our quality of life by doing so.
Related:
College Graduation Gifts Your Off-to Work Kids Will Love
35 Things to say to Your
More by Melissa Fenton:
Leadership Roles: If Everyone is Leading, Who is Following?
Soiling the Nest: What's Good About Teens Being Bad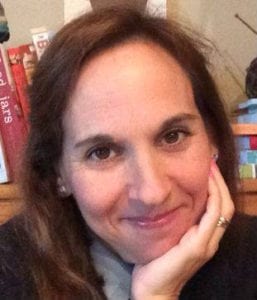 Melissa Fenton is a freelance writer and adjunct librarian. Find her writing all over the internet, but her work mostly on the dinner table. She is on Facebook at 4BoysMother and on twitter at @melissarunsaway.
We receive a small amount of compensation through some of the Amazon inks in this post.