Can you guess what is probably the most stressful summer of your life?
In case you haven't experienced it yet, I will let you in on the answer. It's the summer before your kid leaves for college, and it seems each new day brings with it some new kind of  drama, some new item to buy for their dorm, some new form you need to submit to the college…and it goes on and on until the day you drop them at the curb. But there does exist an escape from the chaos that is readily available to you. (And no, I don't mean in the wine aisle!) I mean at your local library, bookstore, or Amazon account, where great lit that is actually LIT awaits to take your mind off twin XL sheets and shoe organizers.
Here's my "librarian's list" of new and upcoming summer book releases to help you forget the inevitable for a while. 
Best Summer Books to Read
Note: We receive compensation from purchases made through the links in this post. 
My Lovely Wife by Samantha Dowling
To call this one a page-turner is an understatement. Get ready to not leave your reading chair for an entire day, because you won't believe the insane ride this psychological thriller takes you on. In it you'll meet your average well-to-do suburban married couple and their two children, but what you won't expect is that one (or more) of them are deranged murderers.
The First Mistake by Sandie Jones
Another domestic thriller/mystery, but this time it revolves around a very deep friendship between two women, who happen to be connected in more ways than they can imagine. Can you really trust you best friend with everything, including your husband?
Wunderland by Jennifer Cody Epstein
If you love historical fiction set in and around WWII, do not miss this sweeping, engrossing drama centered around the lives of women and their families during the war. Great pick for fans of The Nightingale.
The Flatshare: A Novel by Beth O'Leary
Light, quirky, and witty, this is a pack in your beach bag type of book. Meet two "strangers in the night" roommates who find love, even though they've never met in person. It's a perfect, feel good,  paperback rom-com that will give you all the fuzzy feels.
The Silent Patient by Alex Michaelides
Eat your heart out Hitchcock, because this patient brings suspenseful horror to a whole new level. Perhaps this summer's biggest thriller hit, you won't want to miss this deeply disturbing story of a women who refuses to speak, and the murder charges against her. Hint; she shot her husband several times in the face but won't talk about it. Yup. You gotta see how this one ends!
The Unhoneymooners by Christina Lauren
The writing duo of best friends Christina Hobbs and Lauren Billings is back with this laugh out loud romantic comedy about two people who dislike each other greatly, but find themselves posing as newlyweds on a bogus Hawaiian honeymoon. Yes, it's that nutty, but also features two very likable and believable characters.
The Mother-In-Law by Sally Hepworth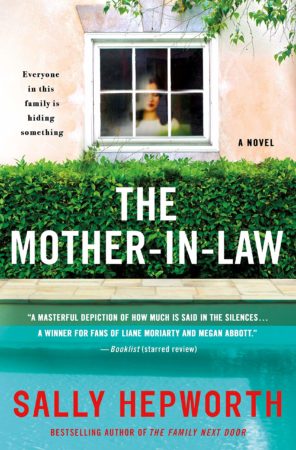 Hepworth is slowly becoming my new favorite Aussie author, and her latest lives up to her earlier works. She is becoming a queen of domestic mysteries, and this tale of a much despised mother-in-law turning up dead and a daughter-in-law who is, well… less that sad about that, will keep you guessing.
The Overdue Life of Amy Byler by Kelly Harms
Stressed out single mom Amy gets a much deserved break from life when her ex-husband takes the kids for the whole summer, and she spends it alone in New York City. Yes, amazing things happen to her (including a new man) and you'll be cheering for all of it the whole time.
Mrs. Everything by Jennifer Weiner
Weiner is back with a decades long story of two sisters and how they find their place in the world. Follow Jo and Bethie from kids in the 50s to today, and see how they handle womanhood and motherhood, and all the worldly changes of the last several decades that have affected the both of them.
The Bookish Life of Nina Hill by Abbi Waxman
By far my favorite of the bunch (maybe because I am a book nerd like Nina), but Waxman continues to deliver feel good stories that are Smart with a capital "S," while at the same time make you laugh out loud, then a few seconds later wipe a tear away. Her latest about a young woman happy and content to be an only child of a single parent, only to find out she has a slew of half-siblings, is another notch in her "feel good book" belt. Don't miss this one.
Now, the Grown and Flown book is available for pre-order!  (Pub date is 9/3)